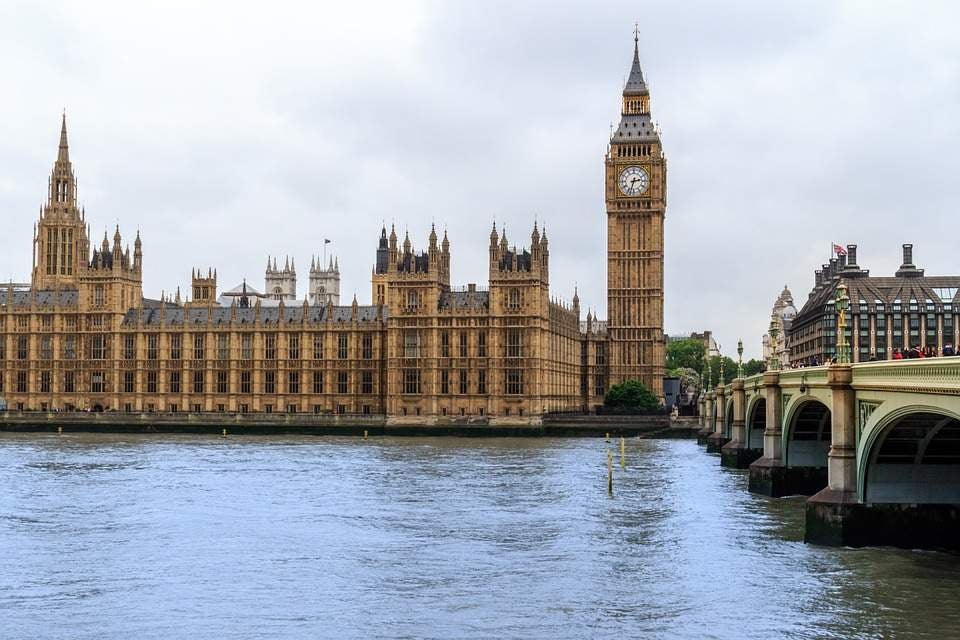 A cross-party debate in Westminster Hall this week drew attention to several pressing issues within the family justice system, which MPs believe require reform, writes Hannah Solel
Justice minister Dr Phillip Lee responded to cross-party support for no-fault divorce during a wide-ranging family justice reform debate at Westminster Hall this week. The debate was instigated by Conservative MP Suella Fernandes, who believes 'there is further to go' in terms of improving the family justice system and called for a government-led review or commission to consider key issues.
The present law on divorce has remained untouched since the Matrimonial Causes Act 1973, which gave courts the right to grant a divorce if a marriage has broken down irretrievably, supported by one or more of five facts – adultery, unreasonable behaviour, desertion, two years of mutually agreed separation, or five years' separation.
Labour, SNP, DUP and other Conservative MPs attended the debate, where Dr Lee, on behalf of the Government, said 'we are aware of the strength of feeling on the issue' of divorce law reform. He was responding to the MPs from different parties and parts of the UK who were in agreement about the troublesome state of divorce law.
During the debate, Fernandes argued 'we have a law that promotes the farce of allocating blame, setting parties on a needlessly confrontational path that only fuels animosity and costs.' She added: 'Divorce is a fact of life, at least for the 120,000 couples that went through it last year. It is not always about fault, but because the parties are obliged to justify fault, they often just make it up, which creates ​hostility at the outset.' Introducing a 12-month 'cooling-off period' would save judicial time and money and remove the fallacy of fault, she suggested.
Labour MP Yasmin Qureshi, who before entering politics experienced the family courts as a barrister, said: 'The concept of no-fault divorce should be looked at and implemented, as the current law effectively forces spouses to throw mud at each other, when the truth is probably that the marriage has just come to an end.'
The latest Office for National Statistics bulletin on divorce in England and Wales, published in October, revealed the unreasonable behaviour fact – vehemently fault-based – remained the most common for opposite-sex couples who divorce.
While acknowledging 'the strength of feeling on the issue' Dr Lee emphasised: 'Parliament has determined that the law should provide for divorce only if the marriage has irretrievably broken down. One way of demonstrating that is to cite a period of separation. Some are concerned that the periods required are too long, but many things need to be balanced when considering whether reform is necessary. We will study the evidence for change, but will not rush to a conclusion.'
No-fault divorce was not the only area of family law discussed during Wednesday's debate. MPs also shared their views on reforming the law regarding shared parenting, child arrangement orders, rights of cohabiting couples and family court transparency. Fernandes also called for Parliament to establish the enforceability of pre-nuptial agreements.
In 2010, the Radmacher v Granatino case in the Supreme Court established the principle that a pre-nup freely entered into and which each party has fully understood, is to be considered binding by a court. This does not apply however if the court decides the agreement is unfair, which has led to a continuing element of uncertainty. 'If we are to support marriage, we need to accept that people are getting married later in life, with assets earned before and during their union. If the parties agree, those assets should be protected, not put at risk,' Fernandes argued.
In his reply, Dr Lee noted that the Law Commission has already published proposals on the issue of pre-nups. He added that 'the Government will consider those and make their position known in due course.'
After the debate, tabled for one-and-a-half hours, Fernandes told Spear's she was 'really pleased' that it went to full time with cross-party contributions, and that the consensus on the issues raised sends a strong message. 'The point of these debates is to air the issues in the first place, to let everybody explore them and to chip in with their perspectives. I was encouraged by the minister's response that they did hear the concerns that were raised and they will look into some of the aspects which were mentioned.'
She added: 'I can't speak for the Government but I would like to see change when it comes to no-fault divorce. There's a real campaign and momentum gathering around it. We just need to keep working on this campaign and keep talking about it.'
Indeed, family firm Vardags spearheaded its Campaign for Family Law Reform – a no-fault divorce lobbying campaign – during the Conservative Party conference in October. After Wednesday's debate, Vardags solicitor and managing director Catherine Thomas spoke to Spear's about why reform is necessary.
She said many couples who want to divorce are surprised to learn that they either have to wait two years, or they have to blame each other, produce evidence and write a formal court document. 'If your spouse doesn't agree there should be a divorce, then you have to wait five years, which is absolutely astonishing. People will move on, form new families, have children. Then those children are potentially suffering because of the lack of certainty and it's just not necessary. The fault-based system achieves nothing and just causes damage.'
Vardags barrister and manager of the firm's campaign John Oxley added: 'Recognition of the problems fault-based divorce causes is a welcome step forward. We look forward to working with MPs to realise the possibility of reform.'
An attempt to introduce no-fault divorce in the 1990s failed to become a legislative reality, and more recently in 2015, a ten minute rule Bill on no-fault divorce – proposed by Conservative MP Richard Bacon – suffered the same fate by not progressing further than its first reading. With a government minister recognising the importance of the issue of no-fault divorce during Wednesday's debate, and MPs from across the parties agreeing the law needs to change, it seems Westminster is waking up to the longstanding need to reform.
Hannah Solel is a researcher in the Spear's Research Unit