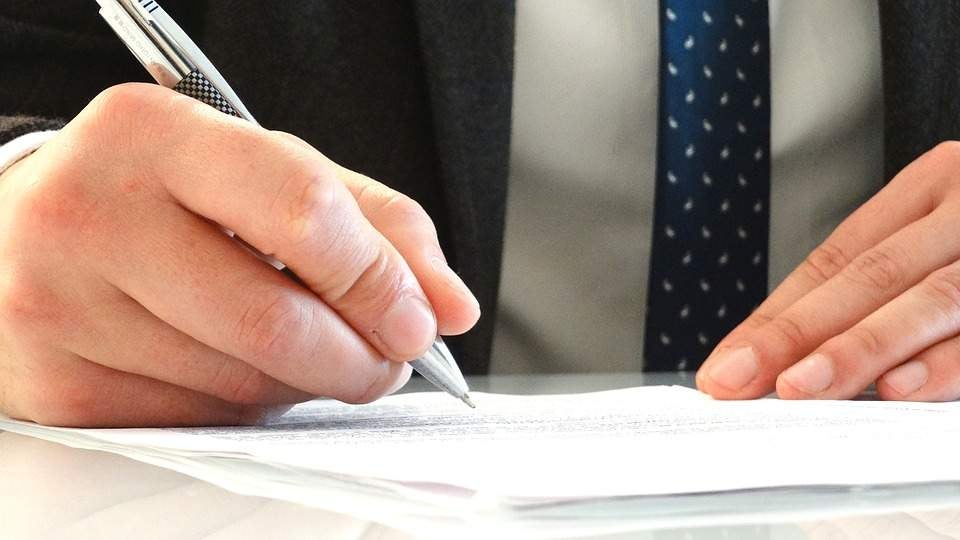 The high-profile dispute over the Folkes fortune emphasises the importance of individuals taking speedy action with family disputes, writes Debra Burton
Sibling rivalry can be difficult at the best of times, but if there's one thing that's sure to fuel tensions between family members, it's a multi-million-pound estate. If you've been expecting to inherit a considerable sum on the death of a relative but find yourself with only slim pickings, things can turn sour quickly and without timely and careful action, long-drawn-out court proceedings could leave you even further out of pocket.
The lengthy inheritance battle between Constantine Folkes and his sister, Jane Griffin, contains some important lessons for individuals engaged in an inheritance feud, who feel that a brother or sister has not 'played fair' when it comes to a late relative's estate. As well as launching challenges to a will at the right time – and considering alternatives to costly court proceedings – it is important to understand the right steps to take if complexities arise around a testator's mental capacity or the neutrality of executors.
While it may sound like the plot of a lavish period drama, the Folkes family's dispute over a £28.7m fortune is a very real reminder of the significant stress and costs that can result from an inheritance dispute. On the death of Patricia Folkes, her daughter Jane found that her mother's estate had been reduced to just £2.2 million and under the will, had been placed into discretionary trusts. Patricia had expressed the wish that Jane was to receive only £50,000 outright and income from a third share of the estate.
Jane subsequently launched a legal challenge, to have the executors removed and replaced by an independent administrator who could investigate a number of concerns she had in relation to lifetime transactions carried out by her mother. These transactions benefitted her brother Constantine, who Jane accused of taking advantage of their mother's dementia by persuading her to hand over £26.5m to him, arguing reasons of tax efficiency and the importance of keeping their business empire, Folkes Holdings, in the family name.
The high-profile dispute over the Folkes fortune emphasises the importance of individuals taking speedy action if they feel there are concerns about the validity of the will-writing process.
From a negotiation perspective, if there is a genuine dispute over the validity of a will, lodging a caveat with the Probate Registry at an early stage will put disappointed beneficiaries in a stronger position than waiting until after probate has been granted. This provides the person looking to challenge the will with a six-month period to investigate their position and collect sufficient evidence to support a successful claim. Key documents can be preserved and witnesses asked to give statements before their memories fade or become distorted over time. In a more practical sense, waiting months or years to challenge a will risks the other party simply going on a spending spree and the funds therefore being lost for good.
Another circumstance requiring fast and careful action is where a disappointed beneficiary suspects the testator of lacking sufficient mental capacity at the time of writing the will. In such cases, collecting documentary evidence relating to the testator's confusion, memory loss or delusions should be a key priority. This will include obtaining medical records and statements from independent witnesses.
The will file of the solicitor who drafted the will is a key piece of evidence. This can usually be obtained by the disappointed beneficiary making a 'Larke v Nugus'. In addition, it's important to bear in mind that some law firms destroy client files after six years and witnesses will become less reliable over time: taking early action could mean the difference between a successful claim and ultimate further disappointment and wasted costs.
Whilst many may take for granted that a strong client-adviser relationship is beneficial to the result of any claim made on an estate, the Folkes case also revealed what can happen when professional lines become blurred and the executors to a will fail to adopt a neutral stance.
The long-established relationship between the executors as the Folkes' family solicitors and their involvement in some of the questionable lifetime transactions meant there was a clear conflict of interest. Rather than stepping aside or adopting a neutral stance to allow the proper investigation of Jane Griffin's claims from the outset, they allowed unnecessary costs and delay to be incurred, with serious financial consequences for themselves and the other beneficiaries who opposed Jane's application.
Where individuals become aware of any such conflict of interest, communicating this to the executors at the very earliest opportunity is essential to avoid prolonging the case unnecessarily. Similarly, it is worth considering mediation as an alternative to costly court proceedings, which may allow parties to reach alternative settlements which couldn't be ordered by in the court.
Whilst the majority of us are unlikely to find ourselves in line for a multi-million-pound fortune, the Folkes family's case is nevertheless a reminder of the need to act quickly if you believe there are grounds for challenging a will or lifetime transactions. By getting up to speed with the process and possible complexities now, you could spare yourself considerable stress and money further down the line and put yourself in the best position to secure a favourable result. 
Debra Burton is a will and trust dispute specialist at law firm Shakespeare Martineau