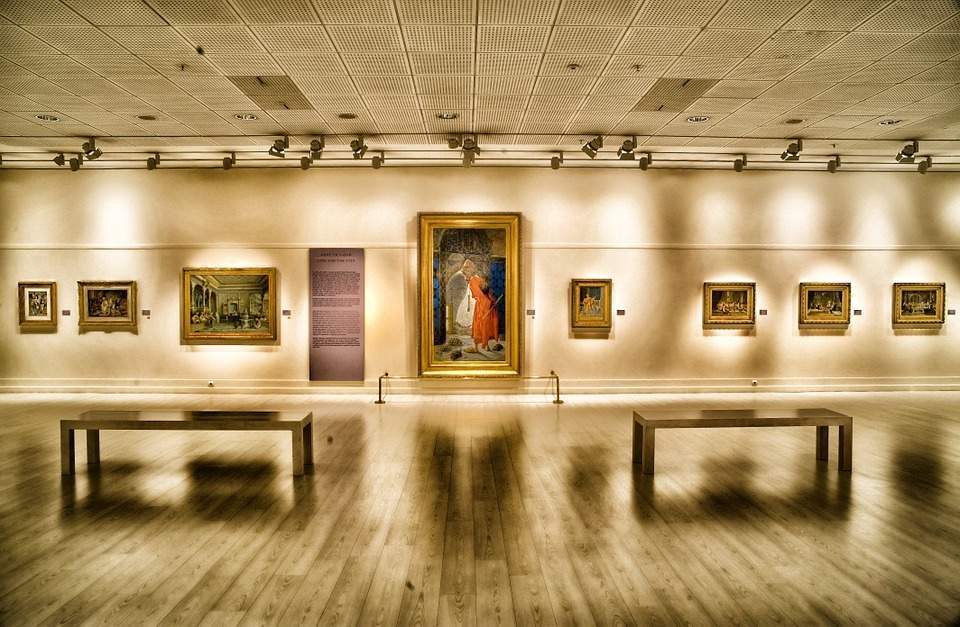 The debate about restitution of cultural heritage is continuing to evolve in Europe, Africa and in other regions whose cultural legacy is housed in Western collections, writes Helen Conybeare Williams
The Quai Branly Museum in Paris is often regarded as one of the great treasure houses of the world, with visitors able to gaze upon some 370,000 works originating in Africa, the Near East, Asia, Oceania and Americas. However, a groundbreaking report published at the end of last year has the potential to dramatically impact the museum's collection of cultural artefacts, specifically those from sub-Saharan Africa.
Authored by Senegalese writer Felwine Sarr and French Historian Bénédicte Savoy, the report on 'The Restitution of African Cultural Heritage – Toward a New Relational Ethics' breaks with decades long practices of France's public art and heritage institutions and recommends making fundamental changes to French law to allow the definitive return of African artefacts from France's national collections.
The report has reverberated throughout the art and antiquities world due to its potentially significant consequences for those in possession of cultural heritage, not least private collectors and gallery owners.
Europe's colonial history, with its infamous and violent military raids as well as scientific expeditions and explorations, brought about unprecedented pillage and acquisition of other nations' cultural heritage.
Such artworks, objects of ritual and worship, burial artefacts and remains have since found their home in Western national museums and private collections, and on the art markets as valuable capital assets to be purchased and sold.
Statistics today tell that story in a striking way: an incredible 90 per cent of sub-Saharan Africa's cultural heritage is housed in collections outside the African continent, according to the report.
The debate about restitution of collections of cultural artefacts assembled during the colonial era is heartfelt but it is important to clarify that these historical acquisitions, while tainted by the violence of the colonial era, do not constitute crimes under international law. Indeed, many acquisitions have come into older collections through diverse routes, such as gifts, endowment or trade, where their exact provenance may be obscured by the passage of time.
In recent years, the debate has been recalibrated towards human rights and ethical issues rather than the proprietary status of the objects. It has been argued that depriving peoples of their cultural heritage may negatively impact the longer-term economic development of these communities, and one way to promote future development would be through the constitution of prestigious museums to house such artefacts in their own communities.
However, the goal of definitive restitution has not been welcomed by all. Some claim that the report taints all colonial era objects with the brush of plunder and pillage, despite artefacts having been assembled during scientific expeditions, or through trade or gifts – it could be said that these objects may even owe their survival to the fact of their removal.
Outside France, there have also been high-profile restitution claims such as those made against British cultural institutions. Last year London's Victoria & Albert Museum faced claims for the return of the Gold Crown of the Emperor of Abyssinia, seized by British forces in the 1860s along with other royal and religious artefacts, which featured in its exhibition of Ethiopian treasures.
The response by public museums, private collections and foundations facing claims will depend on varying factors, such as the legislation governing national museums, the specific legal status of the institution and its collections as charities or trusts, including any conditions on gifts or bequests, which may circumscribe transfers out of collections.
For this reason, longer-term loan arrangements, and other forms of circulation of cultural goods, as well as cultural exchanges and partnering are more often the option considered by public and private collections.
The creation of a proper inventory of cultural objects is indispensable to the success of any project to return cultural heritage, but also goes hand in hand with the fight against modern illegal trafficking, where trails of historical provenance are faked. This makes the investigatory work of galleries and auction houses into provenance more challenging.
A collector on the art market, where such items are highly sought after, will want to ensure that a rigorous check of an artefact's history, provenance and potential or existing claims for restitution is carried out.
The debate about restitution of cultural heritage is continuing to evolve in Europe, Africa and in other regions whose cultural legacy is housed in Western collections. The French report has challenged the status quo and shone a bright light on the need to find a mutually acceptable way forward in the future.
With the opening of new national African museums, the return journey of historical artefacts to Africa can come to pass, although in the first place this may be by way of loans. However, the passionate claims of dispossessed countries and communities to definitive ownership of their cultural objects are not likely to go away anytime soon.
Helen Conybeare Williams is a counsel specialising in international disputes at Haynes and Boone CDG, LLP London
Image credit: Pixabay/ 12019