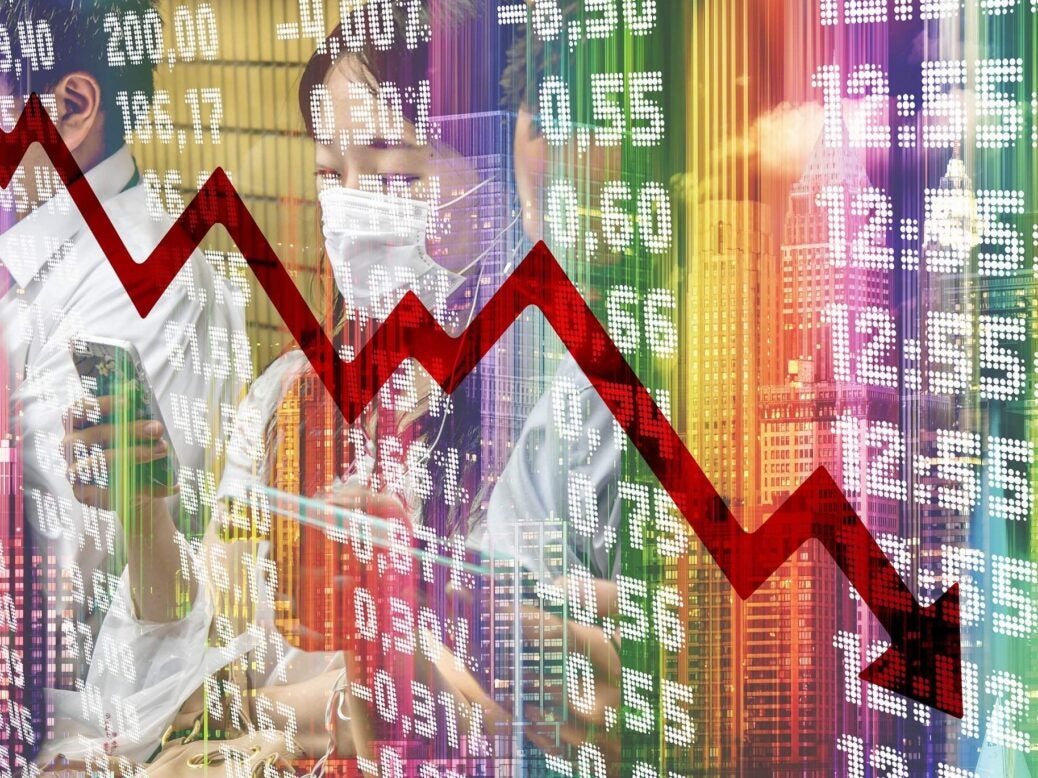 Alec Marsh reports on the macroeconomic picture from Pictet as the global economy reckons with the coronavirus epidemic
The world economy is heading for a contraction of 0.4 per cent this year, with a mild recovery in 2021 of 1 per cent, if the coronavirus crisis is contained and overcome, according to the analysts at Pictet Wealth Management.
It came as the US senate voted to approve a $2 trillion stimulus package, hot on the heels of stimulus packages announced around the world.
In the US the bank expects at -2 per cent contraction in the economy with growth returning to 1 per cent in 2021, in line with world growth. In China and the US, Christophe Donay said the monetary response and very strong budget stimulus 'will help us to generate a V shape' in there. In the wider global economy, he says they predict a 'deep U-shape' with contraction in Q1 and Q2 'before recovery in Q3 and Q4'.
Taking China as a benchmark, Donay says it 'should be back to normal' by the end of Q2.
'These figures are subject to the outbreak being brought under control and containment measures taking effect,' he added. If these fail or there is another significant outbreak then the 'deep U' could become an L-shaped 'long-lasting recession.' That would see a -2.2 per cent contraction in the global economy in 2020 with a recovery of 1 per cent in 2021.
Cesar Perez Ruiz, chief investment officer, warned however that this all depended on the virus being brought under control and lockdowns – currently affecting a quarter of the world's population – lifted. 'The longer it lasts the worse it will get,' he said, adding that the economic impact was proportionately great. 'It's not linear, it's exponential.'
Pictet told investors to look towards four areas: first, high tech companies and medical testing firms and those which are low leveraged. Next, they suggested investors look at online.
'Anything internet related will benefit,' said Ruiz, who noted that 'human behaviour is changing.' Next, they anticipate infrastructure spending from governments in the wake of the crisis so 'look for winners that will benefit from that'.
Finally, they predict a wave of mergers and acquisitions to follow the crisis.
The firm was bearish on sterling, warning that the combination of Brexit, Covid-19 and the budget deficit was hitting its attractiveness in comparison with other global currencies.
Notwithstanding UK government efforts to keep the economy going – the 'strong combination' of monetary and fiscal stimulus – they warned: 'It is a very different situation for the UK in comparison to the rest of Europe, to China and the US.'
Alec Marsh is editor of Spear's
More coronavirus coverage
Our doctors and nurses are the 'new Few'
'Don't panic' – wealth managers react to Covid-19
Covid-19: A message from Spear's to our readers
How the Coronavirus outbreak exposes the 'central weakness' of China's regime
The very best London restaurants offering home delivery and takeaway during the coronavirus crisis
Charities need 'unrestricted' donations right now – Covid-19 appeal from the Charities Aid Foundation