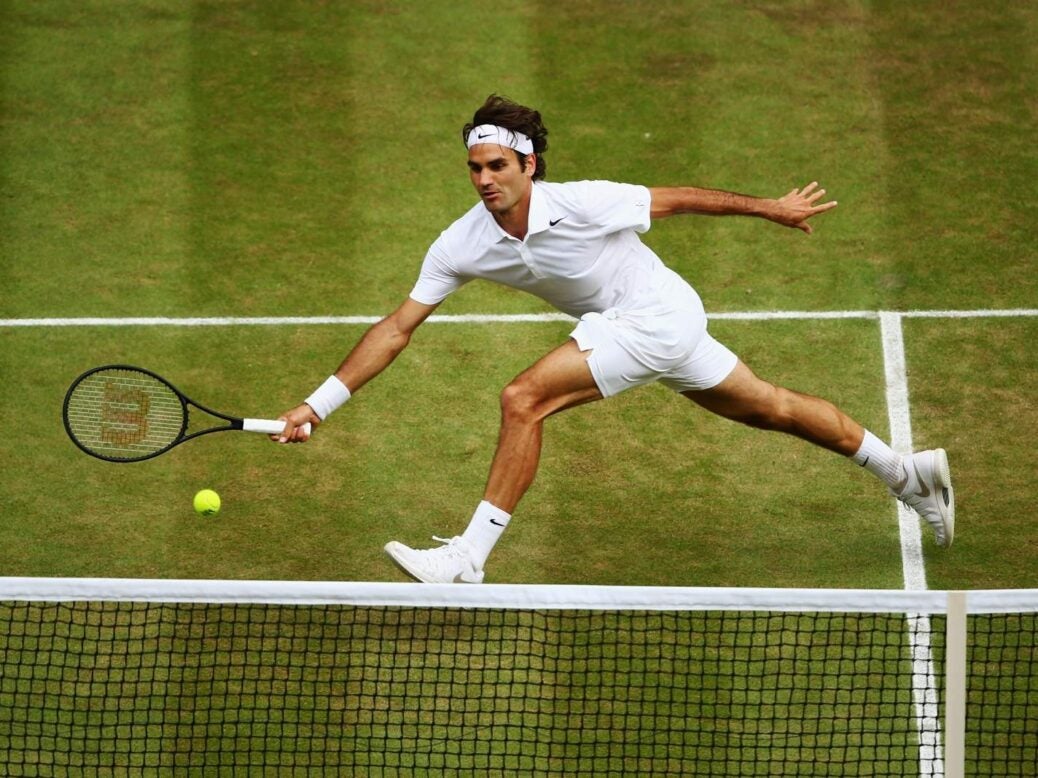 The All England Tennis Club has raised this year's prize money by 12% – taking the winners' pot to a record-breaking £31.6 million, writes Rachel Parker
When Andy Murray and Roger Federer take to Centre Court in SW18 this week, they'll be even more at stake for each serve, volley and baseline return. For this year, the All England Tennis Club has increased the winners' pot to £31.6 million, an increase of £3.5 million or 12 per cent on 2016.
Partly driven by the Brexit-related fall in the value of sterling since June 2016, the pay rise for the top grass-court performers also comes in response to the changing financial landscape in the game. Wimbledon, like the Opens in France and Australia, is playing catch up with the Americans.
That's because the US Open has implemented ambitious plans to raise its prize money to $50 million by 2018. US Tennis Association spokesperson Chris Widmaier has said, it shows their 'commitment to players' and following another 10 percent rise in the prize money, the US Open remains the most lucrative of the four grand slams for the second year in a row.
And this has put pressure on the British, French and Australian equivalents to follow suit. As a result, rather like a game of mixed doubles where each player is trying to outdo the other, the last few years have seen staggering rises in the remuneration that the top players receive at all four grand slam tournaments, with a 14 percent increase by both the French and Australian Opens.
However, with the drop in the value of pound sterling Wimbledon has been on the receiving end of a difficult serve and this year's £3.5 million increase is necessary just to keep the international value of the winnings on par with that of 2016. Another unintended consequence of Brexit…
The trend for inflation-busting rises seems to have begun after the Association of Tennis Professionals registered complaints from top players over their relatively dismal projected earnings when compared with their goal scoring or ball dribbling counterparts.
For instance, only Roger Federer makes it to the top 10 on Forbes' 2017 list of highest paid athletes, and even then his winnings make up a measly nine percent of his overall income, the rest coming from brand endorsements.
So with prize money going up, something's got to give. Last year saw an equally steep hike in debenture ticket with the price of the No 1 Court debentures rising from £13,700 to £31,000 in 2016. Centre Court debenture tickets rose from £27,500 to £50,000. In lob terms that's a smasher.
As well as putting prices up, the venues are laying on more seats – Wimbledon has increased capacity of the No 1 Court by 900 seats. And of course, there's merchandising: Wimbledon sold 28,000 towels at £30 a pop last year, and spectators worked through 29,000 bottles of champagne and 28,000 kg of strawberries. So we needn't worry about the squeezed margins of the venues.
More importantly, there is all to play for, for one category of player this year at Wimbledon in particular – notably the likes of Murray, Johanna Konta and the other British trophy-hunters. For these players prizes in pound sterling are doubly useful: not least because they get to enjoy the 12 per cent pay rise, without necessarily having to exchange them for another currency.