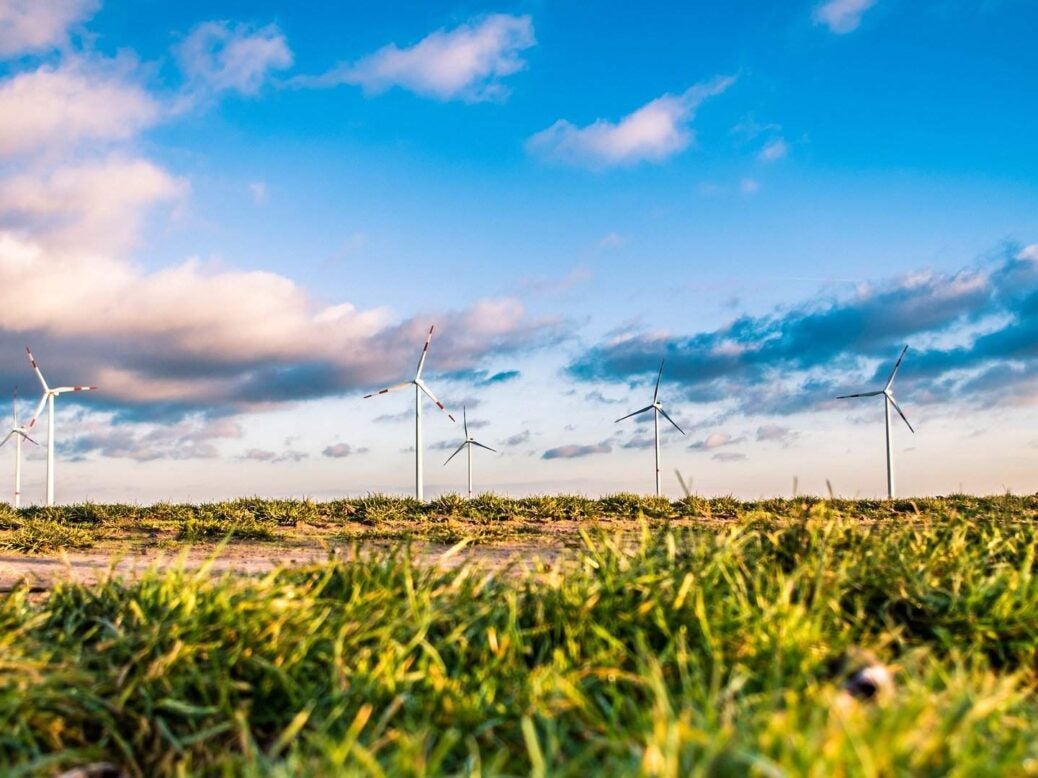 Navigating the ESG landscape, how do you sort the social sheep from the social goats, asks Annamaria Koerling
ESG is the hot topic in investment management. The growth has been breathtaking. Since 2004, when the then UN secretary-general Kofi Annan wrote to major financial institutions inviting them to participate in a joint initiative to find ways to integrate ESG into capital deployment, more than 2,200 companies have joined the UN-backed PRI initiative.
Today, PRI members represent over $80 trillion assets under management globally. In the US alone, estimates suggest that one dollar in four is invested using ESG strategies. The Global Sustainable Investment Alliance estimates that sustainably invested assets in Europe account for 49 per cent of AuM. ESG investing is something investors and investment firms can't afford to ignore.
What started as socially responsible investing, excluding the 'sin stocks' such as tobacco and gambling, has evolved. Investment managers are now focusing on integrating an assessment of ESG characteristics into their investment analysis. Many also add in thematic investments in areas such as water scarcity and environmental technology. There is also impact investing. The investment industry is adapting and innovating to growing and changing investor demand. Recent surveys indicate that around 75 per cent of asset management firms in the US and Europe have now adopted some form of ESG investing.
For investors, however, this poses challenges. The bewildering number of choices is often a source of consternation.
How does an investor sort the social sheep from the social goats? My advice is to start with what really matters to you. Investors approach responsible investing from a variety of perspectives. Some have an ethical stance, often motivated by a personal experience or difficulty that leads them to exclude or favour certain stocks. Others view it more as a risk mitigation, looking to ensure that they identify the best-in-class companies and to avoid those with low ESG scores. There is also a new generation of investors who are seeking more progressive solutions.
Working out where you are on the spectrum of responsible investing can be challenging. Greg Davies of Oxford Risk has developed a series of simple questions to help. They measure five separate dimensions of attitudes to ESG. My responses indicated, for example, that I have a high desire to invest for good but a low willingness to sacrifice returns in order to do so. That makes me more of an optimiser than an altruist, at least when it comes to my investment choices!
Finding the right manager and evaluating their capabilities is the next challenge. Creating a personal scorecard to assess their capabilities can work – if you're not prepared to sacrifice financial for social return, for example, there's no point looking at a manager's impact investing expertise.
James Painter of Concentric, a sustainable investment consultancy, says it's important to understand the diff erent approaches to ESG. He also highlights the need for evidence that a stated commitment to ESG is translated into eff ective implementation and positive outcomes. If investment managers are following the same old traditional asset allocation methodology, for example, you should ask them why.
Oliver Hart at Lombard Odier agrees: 'We think about sustainability in portfolio management in two ways. The first is integrating it into existing strategies using our own in-depth analysis. In addition to our traditional ESG analysis, we also perform "CAR" (consciousness, actions and results) analysis, to isolate the greenwashers and identify those companies really following through on their sustainability commitments.'
Toby Thomson of Julius Baer says embedding ESG in multi-asset portfolios requires co-ordinated and innovative thinking: 'We place emphasis on green bonds in fixed income, and for the alternatives allocation we look to microfi nance funds.'
The increasing importance of ESG comes at a time when the fundamental tenets that have been a prerequisite for market stability and growth can no longer be relied upon. Investors need to rethink how they deploy capital. As Allianz's Mohamed El Erian argued in the Financial Times recently, most investment approaches are not wired for a world of deglobalisation, rising illiquidity, ineffective monetary policy and less respect for the global rule of law. He suggested that greater emphasis should be given to behavioural and political analysis when constructing portfolios.
It strikes me that combining these considerations with a greater focus on how changes associated with environmental, social and governance issues shape the way we allocate capital could help to future-proof your investments and manage risk. Perhaps investing for good and good investing really are now one and the same.
Annamaria Koerling is a partner at Owl Private Office LLP
This piece is from the latest edition of Spear's magazine, out now. Click here to buy and subscribe
Read more
'Over the next 50 years this is where you should be putting your money'
Annamaria Koerling: How to walk the tightrope between risk and reward
Why US equities will continue to soar