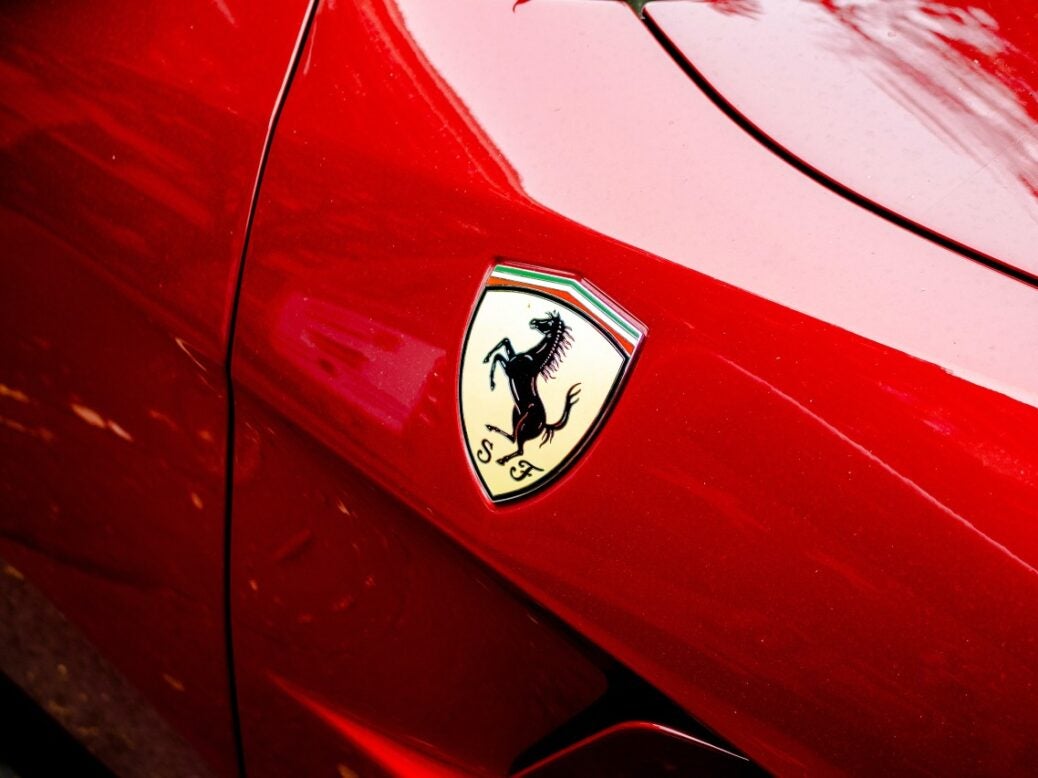 Data from the DVLA, obtained by accountancy group UHY Hacker Young, shows that the number of supercars in the UK increased by 11 per cent from 2018 to 2019. By Anna Solomon and Katharine Swindells
Quarterly registration data shows that number of supercars in the UK increased from 14,112 to 15,676 between 2018 and 2019. The greatest concentration is in London, and the most popular model is Ferrari. 
A supercar is defined here as a model from one of the following brands: Bugatti, Ferrari, Koenigsegg, Lamborghini and McLaren.
Supercars in London
The area with the biggest concentration of supercars is Westminster, London, home to a total of 532. This is perhaps unsurprising. The postcode includes affluent areas such as Mayfair and Knightsbridge and is home to many of the country's billionaires. 
Also a stomping ground of the rich and famous, Kensington and Chelsea boasts a high concentration of supercars. According to DVLA data, there are a total of 479 Bugattis, Ferraris, Koenigseggs, Lamborghinis and McLarens here.
The map below illustrates the density of supercar ownership in London. The darker the area is shaded, the more supercars are registered there.
Supercars outside London
Outside of London, supercar owners mainly live in the 'Golden Triangle'. This is the area of Cheshire home to a high number of football players, including Wayne Rooney, Peter Crouch and Harry Maguire. There are 296 supercars in this area.
The fourth-densest area of supercar ownership in the UK is Elmbridge, with 236 supercars. The 'Beverley Hills of Britain' is home to numerous high-profile sportspeople. These include including Jamie Redknapp, John Terry and Andy Murray.
In Scotland, the capital is home to the most supercars, with 89 registered in Edinburgh.
The next five boroughs with the most supercars registered to them are Windsor and Maidenhead (211), Wandsworth (181), Barnet (163), Camden (159) and Chiltern (153). All are relatively affluent areas in England. 
The table below shows the concentration of supercars across the UK. The areas with the most supercars are shaded darker:
The UK's most popular supercars
Ferrari is the most popular supercar in five of the six most supercar-dense areas in the UK. It is most popular in Westminster, Cheshire East, Elmsbridge, and Windsor and Maidenhead. Only Woking favours McLaren, which is likely due to Woking's proximity to the McLaren headquarters.
In all areas mentioned, the top three brands are Ferrari, Lamborghini, and McLaren. This is illustrated in the table below:

The supercar market took off in 2000, when a boom in oil created a new set of millionaires. The subsequent emergence of a new super-wealthy group in the form of technology entrepreneurs bolstered the market. Supercars continue to be attractive to UK celebrities, sportspeople and businesspeople. 
Going forward, we may see more of these cars outside of London due to the effect of the pandemic on urbanisation. As working from home becomes more widespread, the wealthy may choose to base themselves outside the capital.
Read more:
The 488 GTB is Ferrari's automotive masterpiece
'It's a Daniel Craig Bond, not a Roger Moore' – Land Rover's new Defender reviewed
McClaren's new GT: A reinvention of the grand tourer or 'just a supercar with the wrong badge?'