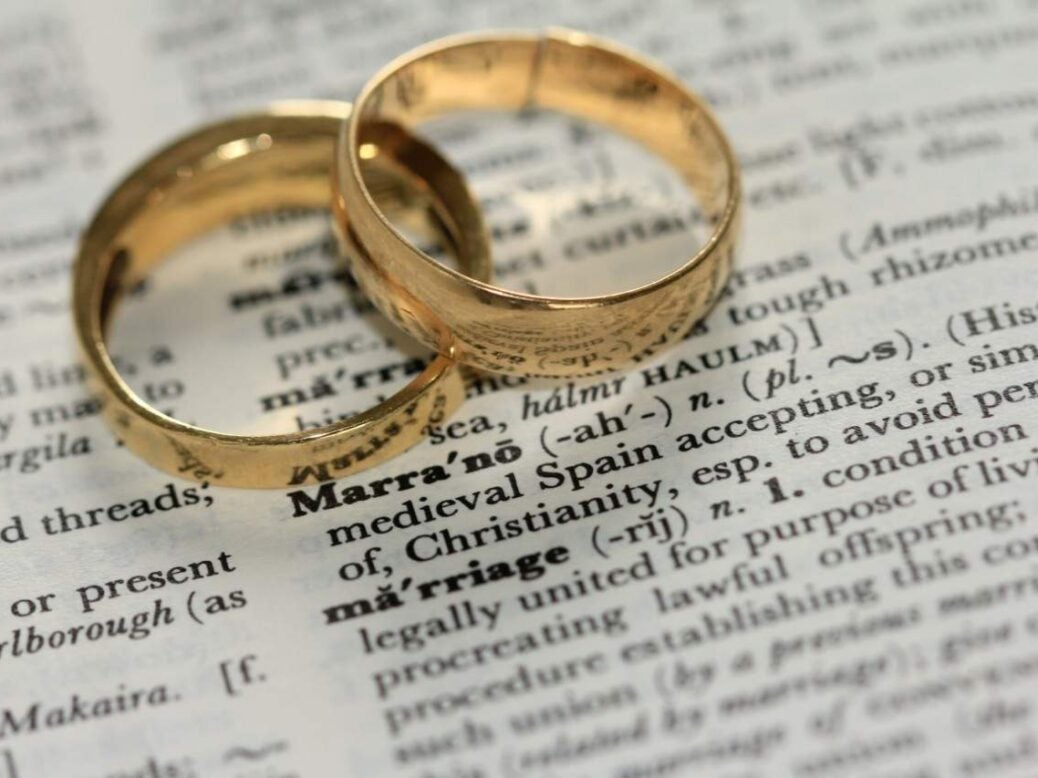 The value of prenuptial agreements has become increasingly clear in recent times, particularly for HNWs who have assets to protect. But what are prenups, are they legally binding, and should you get one? Here Spear's calls on three experts in family law and divorce – Kate Landells of Withers, Laura Naser of Penningtons Manches Cooper and Simon McKirgan of Vardags – to find out
What is a prenup?

A prenuptial agreement is a contract entered into by a couple prior to marriage that enables them to control what happens to their assets should the marriage end.
 'The idea is that it dictates the terms upon which they will settle in the event of a divorce,' says Simon McKirgan of Vardags. 'A prenup will take the sting out of any subsequent proceedings because a couple has already agreed the terms upon which they will settle.'
Without a prenup, the outcome of a divorce is down to the discretion of the judge. 'A prenup effectively gives a couple certainty of knowing what will happen,' adds Landells. 'You write your own rules when you enter into a prenup.'
How popular are they?

Prenups have become more popular since the landmark case Radmacher v Granatino (2010), says Laura Naser of Pennington Manches Cooper. This was a case where the husband and wife signed a prenuptial agreement stating that, in the event of divorce, neither party was to make a monetary claim against the other. When they separated, however, the husband was awarded a financial settlement. The wife appealed on the grounds that sufficient weight had not been given to the existence of the prenup, and the court concluded that the husband should be properly held to the agreement.
'The outcome confirmed the binding nature of nuptial agreements,' says Naser. 'This case confirmed that if parties choose to regulate their financial separation, then the court should uphold those agreements.'
Confidence that prenups will be upheld in the event of divorce had a direct impact on their popularity. Before Radmacher v Granatino, they 'weren't worth the paper they were written on,' says McKirgan. 'Now, the starting position is that a prenup will be upheld unless a judge feels it would be unfair to hold the parties to that term.'
They have also become more socially acceptable. There was a time when the 'depressing' connotations of a prenup made them somewhat taboo. 'Parties don't see them in the same way now,' adds McKirgan.
The idea of a prenup being 'unromantic' is not universal, however. 'Culturally, we don't talk about money,' says Landells. 'That's run of the mill in some European countries. In those countries there is an expectation that you agree to what's called the "marital regime" at the outset of your marriage.'
Generally, Landells continues, prenups are popular among clients who have got assets to protect – and who can pay for advice. (See How much does a prenup cost, below.)
'It's still not something that's done widely, but they are very popular with Withers clients because typically they have assets to protect, whether they have made money already, they are anticipating being given money by family, or they are custodians of family wealth or an estate.'
Indeed, Naser points out, entering into a prenup can sometimes 'be a condition to being a recipient of a distribution from a family trust fund' – in order to protect family wealth.
Should I get a prenup?

'If you have assets that you consider yourself to be the caretaker of, then it's sensible for you to have a prenup,' says Landells.
Naser elaborates: 'If you have more capital than your fiancé, have received or expect to receive wealth in the future by way of sole endeavour, gift or inheritance, have children from a previous relationship, or have international wealth, then a prenup would be sensible.'
To illustrate this point, Landells invokes an example of a client – a shareholder in a private company – whose fellow shareholder is going through a divorce: 'The result is going to upset the balance of that business if there is a huge liquidity requirement. If there had been a prenup that regulated how shares would be dealt with, the company would have been able to stay intact.'
McKirgan makes the verdict unanimous, but is keen to stress that a prenup does not only benefit the financially senior party: 'Both sides see them as a good way to make sure that if the worst happens, there isn't huge fallout. They provide not only for the party looking to retain assets, but also for the settlement that would be received by the other side.'
How can I ask my partner to sign a prenup?

Landells offers up some helpful tips for broaching the potentially delicate subject, such as going for a walk, raising it over a glass of wine, or roleplaying the conversation with someone else beforehand. 'I often have clients whose parents got a prenup, so you can blame your parents. Or blame me, blame the lawyer! You know, "I've spoken to a lawyer about this and they said X, Y, and Z."'
The reality is, however, that entering into a marriage is about more than romance; it is the joining of two people who may have assets, careers, extended family or children. 'That requires more than just love,' says Naser. 'It requires stability, financial security and honesty.'
McKirgan is equally keen that the notion of a prenup 'killing the romance' should not be a deterrent to getting one. 'Explain to the other party, if you're the one looking to protect your assets, that it isn't a reflection on the relationship. This is an agreement which will provide both parties with the security of knowing what's going to happen,' he says, stressing again that a prenup should not be about backing the financially weaker spouse into a corner.
Naser concurs, commenting that 'for the fiancé in the financially weaker position, you can be reassured by understanding that the terms of a nuptial agreement must provide for your needs in the event of a separation.'
How do I get a prenup?

The starting point for getting a prenup is to seek independent legal advice; both sides should consult with family lawyers who specialise in nuptial agreements. Advice may also need to be sought from experts such as valuers, financial advisers or tax experts – services that your family lawyer should assist you with obtaining.
Once the process starts, both parties will be 'required to exchange financial disclosure, agree on what will remain as your respective sole finances and what will become joint, and agree the terms of your financial separation,' Naser explains. 'You can do your disclosure and negotiation through your respective solicitors, together in mediation or in the collaborative law process.'
'The key element of a prenup is that it must be considered to be fair given the circumstances of each party,' she continues. Part of this requirement is that the agreement must be signed at least 21 days before the wedding.
How much does a prenup cost?

The cost of a prenup is difficult to estimate because each one is bespoke, and it will depend on how easy or prolonged the negotiation and drafting process is. Naser gives £10,000 (plus VAT) as a 'starting point' for HNW prenups, whilst McKirgan says that Vardags tends to charge £15,000 (plus VAT) for a UHNW prenup, where costs tend to be higher because of the complexities involved.
How binding is a prenup?

'If you've signed a prenup, had independent legal advice and all of the boxes have been ticked in terms of the protocol, then you should expect to be bound by it,' says Landells.
McKirgan confirms that the only real way to invalidate a prenup is to prove that one of the parties did not freely enter into the agreement with a full understanding of its implications. 'What you can't have is any suggestion of undue pressure being brought to bear by the financially stronger party on the financially weaker party. If the court takes this view, then that agreement risks not being upheld.'
'In order to avoid that suggestion, both parties should enter into the agreements as early as possible,' continues McKirgan. You should also disclose your finances properly so there can be no suggestion that the other party did not have correct context for the agreement.
If you have separated and do not want to go through with your prenup, you will need to make an application to court where a judge will consider whether all requirements for signing were upheld. However, changing your mind or pleading ignorance is unlikely to convince a court to disregard a prenup.
'You can always review the terms, in fact, part of the requirements to maintain the validity of a prenup is that it should be regularly reviewed, as well as when circumstances change such as on the birth of a child, a death or a change in financial positions,' adds Naser. 'Failing to review could invalidate your nuptial agreement.'
What are the alternatives to prenups?

The most obvious alternative to a prenup is getting married without one. What does this mean? 'If you get divorced, you are going to be subject to the full extent of the court's discretion on what is fair,' says McKirgan. 'If you've built up assets during the course of the marriage, it is likely that sharing principles are going to apply and it's going to be 50/50.'
If you are married without a prenup, you can still get a postnuptial agreement. 'The same rules apply,' says Naser. 'A postnup can be entered imminently after a wedding/civil partnership or 25 years afterwards.'
Landells invokes an example of when the need for a postnup might arise. She recently had a client who fell out with her prospective husband over the terms of the prenup; a feud that rumbled on right up to the wedding and was the cause of a considerable amount of stress. In the end, they did not sign one.
'I spoke to her last week, and she said, "I feel like I have a duty to my family to make sure the family business is protected. What do I do?" So we talked through how she would work towards a postnup,' says Landells.
There is also the possibility of a 'separation agreement'. This comes into play if a marriage breaks down, but the couple are not ready to get a divorce. It is drafted in contemplation of a divorce, and includes a draft of the financial consent order that the separated couple will later jointly seek to be approved.
Another alternative is a cohabitation agreement, sometimes known as a 'no-nup'. 'That's a really good alternative if a couple doesn't want to get married,' says Landells. 'It regulates the terms on which they occupy a property and arrange their finances.'
Naser elaborates: 'These are invaluable for unmarried couples because our laws do not give them any financial claims against each other by virtue of their relationship, no matter how long they have been together. The assumption that they do may lull people into thinking that, like on the breakdown of a marriage, they will be able to make claims for capital, income and pension. But for cohabitees without a no-nup, the financial separation will strictly follow legal ownership of assets.'
Do prenups have any further implications I should be aware of?

One important consideration when getting a prenup (or a postnup) is the fact that they may not be considered binding everywhere in the world, says Naser. This is particularly relevant if there are multiple jurisdictions applicable to a relationship. 'You may need to pre-emptively do something to make it enforceable elsewhere, such as having mirror nuptial agreements drawn up in other jurisdictions.'
The costs of entering into a nuptial agreement should also be a consideration, and should be proportionate to the wealth or potential wealth of those entering into one.
 What will a prenup mean for my relationship?

A Telegraph article published in 2017 claims that 'one in four couples who consider pre-nuptial agreements do not go through with wedding'. Whether or not these figures are accurate, there is no doubt that the subject of a prenup can easily give way to contention.
Landells understands that planning a divorce before marriage can be disheartening, and that forecasting the dissolution of a relationship can even be a self-fulfilling prophecy. 'There was a case where I was acting for the heir apparent to a large family estate,' she recalls. 'His fiancé was expected to give up her life and move to the country, and yet they were also saying, in the event that the marriage fails you get nothing. It didn't encourage her to invest in the relationship.'
Entering into a prenup, one needs to make sure that they strike the balance between asset protection and fairness. 'If you have a document that is too strictly drawn, then it can really undermine the relationship,' Landells adds. 'You need to be aware that you can protect assets without building a 10-foot wall around them. How will that make your partner feel?'
Naser, meanwhile, takes a slightly different tack. Rather than seeing prenups as emotional minefields, she believes that, in the long term, they alleviate stress and can be the building blocks of a more successful relationship.
'I think nuptial agreements are unfairly criticised for being distasteful,' she says. 'Where there is disparity between a couple in wealth, relations can become strained, and family members can become involved. The best way to alleviate concerns is to record openly and honestly what you each have and expect to have. Uncertainty, fear and negative emotions can be overcome by a nuptial agreement, which must, by definition, be fair.'
Read next:
How Baroness Shackleton became the most feared divorce lawyer in London
A license for 'divorce tourism'?