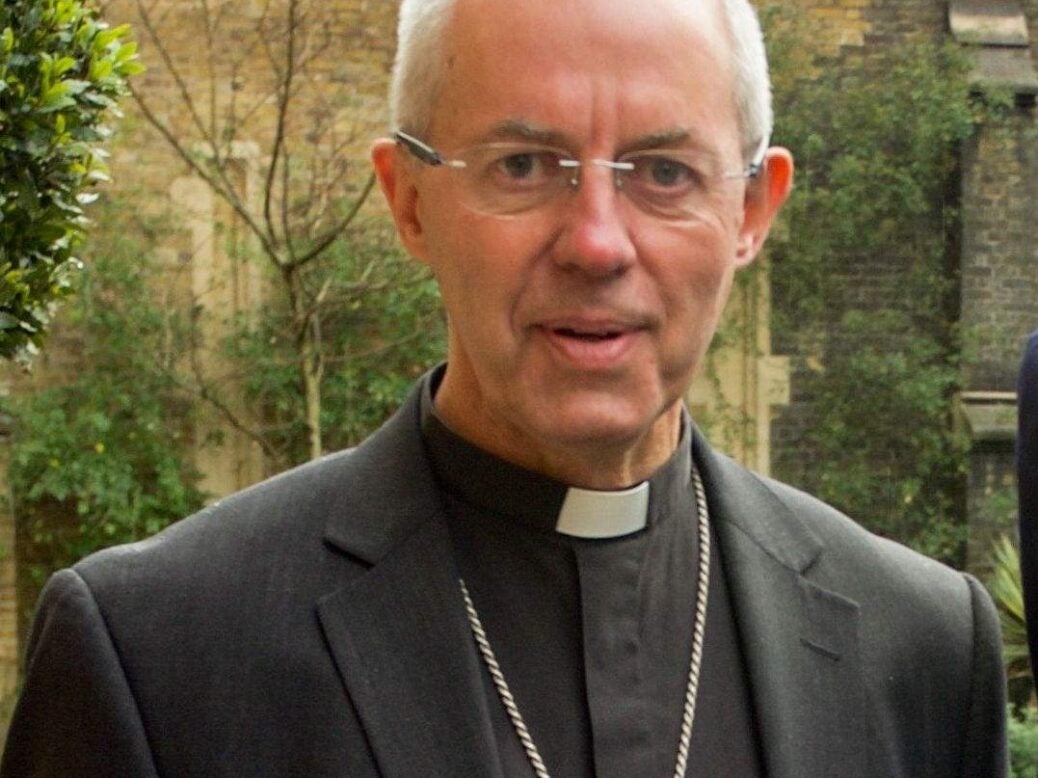 The Archbishop of Canterbury Justin Welby is right to speak out about inequality, and ministers should be listening, says Alec Marsh
The knives are out of the Archbishop of Canterbury, the Most Rev Justin Welby. Not everywhere mind, but among those in Conservative party ranks – and quite possibly in Downing Street too.
The head of the Anglican church's crime? To address the TUC annual conference – the first time the incumbent of Canterbury has done that since 1997 – and then, if you believe one Conservative MP, to start 'parroting' the views of the shadow chancellor John McDonnell.
'Something is wrong with the tax system,' Welby told trade unionists in Manchester, entirely fairly enough, if online behemoths such as Amazon were able to 'leech off the taxpayer'. Calling for a 'new unionisation' in the country, Welby went on to spell out his passionate dream of a new Britain: 'I dream that governments, now and in the future, put church-run food banks out of business. I dream of empty night shelters. I dream of debt advice charities without clients. When justice rolls down like waters and righteousness like an ever-flowing stream, the food banks close, the night shelters are empty, families and households are hopeful of better lives for themselves and their children, money is not a tyrant, and justice is seen.'
You can, of course, see why some Tory MPs got hot under the collar about this sort of purple prose, but in truth, who in their right minds would oppose any of those things? In the last year, the number of Trussell Trust distributed 1.3 million of its three day emergency food packs to people in extreme need in Britain, an increase of 13 per cent.
Yet the critics line up, saying that Britain's top priest, and let's not forget a former oil executive, should keep his mitre out of politics. Presumably these are the same sorts of people who would have said the same thing, if in the early 1940s, the Nazis had successfully invaded Britain and the Archbishop had spoken up for civic resistance?
Leaving that canard to one side – it's precisely the job of elites in our society to call it when they see it. And Welby is doubly right. Not only is the necessity of food banks in modern Britain a national humiliation, but if the Church of England doesn't call out what it's seeing, then God help us all.
Yes, Welby arguably went a bit far, in calling 'the gig economy, zero-hours contracts… the reincarnation of evil', but who in their right – apart from those who profit directly from the arrangements – actually thinks that such job insecurity is a good thing?
And in calling for an increase to the living wage, Welby is not guilty of being a spokesman for McDonnell, rather he's simply being compassionate. And what's more, he's saying what many believe is only fair: with the poorest in society seeing virtually no wage improvement over a decade, and those at the top continuing to prosper. Just look to the rise of populist politics. Criticising Welby is a case of don't shoot the messenger.
In the latest edition of Spear's even such titans of capitalism and free enterprise, the financier Guy Hands – definitely not someone on John McDonnell's Christmas card list – told us that Britain politics 'could do with a little bit of Corbyn'. Deeply concerned by inequality in Britain – especially in education – Hands, like many, recognises that the Tories don't have the monopoly on good ideas. He, for instance, would like to see university tuition fees scrapped.
And to be fair to the government, they recognise a good idea when they see one: Theresa May co-opted Ed Miliband's idea for a cap on energy prices, on the back of public pressure at the last election. Quite possibly, it might now be a good idea for the Tories to listen to co-opt a few more of Labour's policies: after all if taxes were to rise in Britain, then most of us would prefer the Conservatives to be the ones to do it. No one wants the government to scare entrepreneurs away or discourage free enterprise, but would another penny or two on the top rate of tax achieve that?
The optics however, the message it sends to those at the bottom of the heap, would be different and might take some wind from Labour's sails.
As we made clear in our latest edition of Spear's – out now – sustainability – social as well as environmental – must be at the heart of the business and investing strategies if we are not to undermine the potential for profit in the future. If London runs out of affordable housing stock, the capital will lose talent to other cities.
We must not ignore the signs of popular discontent – evident in the rise of populism and a growing sense of dissatisfaction with politics. Ten years after the collapse of Lehman Brothers, the archbishop's comments could not have been timed better. Welby should be heeded, not criticised.
Alec Marsh is editor of Spear's
Buy the latest edition of Spear's at your nearest WH Smith travel store, or subscribe
Photo credit: Wikimedia Commons
Related
The New Capitalism: has wealth found a new conscience?
The New Capitalism: The titanic struggle of our times