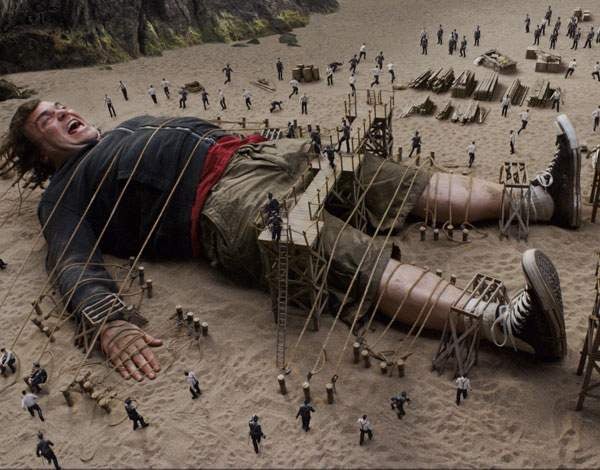 William Cash on celebrating the spirit of Lemuel Gulliver and Adam Dant's 'monumental encyclopaedia' of the 2015 general election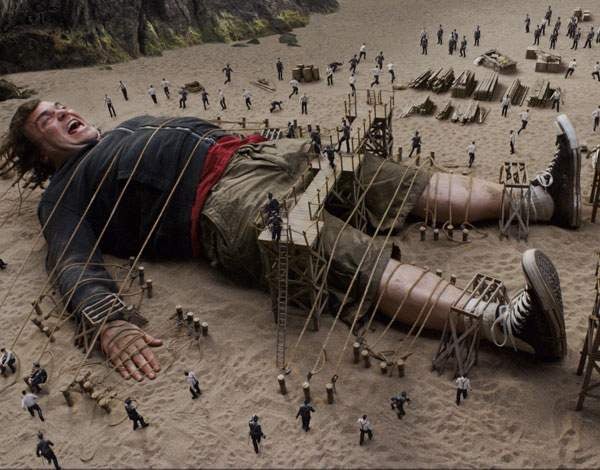 As anniversaries go, I doubt there will be much literary grandstanding — if the date is noticed at all — on 5 December. But fans of Jonathan Swift may recall that the final part of ship surgeon Lemuel Gulliver's personal odyssey through 17th- and 18th-century England's manners, laws and morals — and political institutions — finished on 5 December 1715, with his five-year 'Voyage to the Country of the Houyhnhnms' (a breed of talking horse) coming to an end.
Banished from his beloved horse kingdom and rescued by a Portuguese ship's captain, he returns home to England to become a social exile and recluse. Refusing to speak with his wife and family — or any 'Yahoo' human — he spends most of his time holed up in his stable, speaking with his horses and quietly going mad.
To mark this anniversary Spear's is commissioning Britain's 21st-century answer to William Hogarth, Adam Dant, our cover artist of a decade, to depict a modern, updated version of Gulliver as he travels through our world of digital Yahoos and financial institutions with their own offshore territories and islands.
The idea of celebrating the spirit of Gulliver today — who I like to see as the captain of a wealth management company rather than as a surgeon — came to me when I attended the unveiling of Dant's new political masterpiece, The Government Stable, which savagely chronicles his own Defoe-like journey across Great Britain following the political circus of the 2015 general election.
Like the great 18th-century satirists, Dant shows how little human nature ever changes, using the beautifully witty conceit of a giant government post-election storage emporium worthy of Brobdingnag. But are 'official artists' even allowed to be satirical for fear of causing offence in today's absurdly politically correct world?
The answer is, of course, no. As Dant explained in the Speaker's apartment of the House of Commons after his twelve-year-old daughter Grace had pulled away the curtain hiding the monumental work, he was faced with a particular challenge because his brief from the Parliamentary Art Collection Committee said that he was not allowed to create a work that was satirical or in any way offensive to politicians.
Fortunately, Dant is simply too clever an artist to have been much influenced by any such nonsense and his monumental sepia drawing is a brutal, brilliant satire on the vanity of political wishes.
The Government Stable is Dant's masterwork to date. With nods to the 18th-century engraving tradition, it reinvents and reimagines the feverish narrative spirit of Hogarth's own Election series. Pub signs feature prominently, including the Bird in Hand pub in Austrey, Warwickshire, where one political candidate was barred after posing for a publicity photograph having committed the cardinal election sin of buying his pint from another pub.
Dant's work is a triumphant documentary record of a national historical event that is deeply rooted in the satirical tradition of Swift, Pope and Hogarth himself, as Caroline Nokes MP, chair of the Speaker's Advisory Committee on Works of Art, acknowledged in her remarks at the unveiling in which she called Dant 'our own Hogarth for our times'. She added that Dant's 'monumental encyclopaedia' of the 2015 election was the result of two dozen sketchbooks which acted as a 'unique visual diary of electioneering in Britain'.
Dant ingeniously got around the problem of being told not to satirise our politicians by not including a single leader or politician in his colourful and masterful political canvas. Through 'lightning sketches' hurriedly drawn in the back of campaign buses, hotels and TV studios, he recorded a rich cornucopia of election events across the country.
He sat in on live televised debates in Salford and Westminster, canvassed in the rain with would-be members of the Commons from Twickenham to Aberdeen, blagged his way into hustings and buses and got himself ringside seats to manifesto launches, almost always wearing his trilby hat and sometimes being accompanied by his Scottie terrier.
Dant himself told me that he envisaged The Government Stable as 'a fictitious canvas' which serves as a notional 'General Election Campaign Archive'. Its architectural and symbolic presence is deliberately allied to that of the Parliamentary Archives at the Palace of Westminster. 'This imagined repository is built from particular and relevant architectural locations I encountered on the campaign trail and is filled with icons and artefacts of electioneering being viewed by members of the electorate,' he says.
The work depicts a great dump of election detritus that is stored in a giant Palace of Westminster-style railway station cathedral after the event. But while there are no portraits of leaders, the work contains a detailed key of nearly 150 objects, signs and scenes that he witnessed, including David and Samantha Cameron's steak, ale and Stilton pies made by the PM and his wife during a visit to Brain's Brewery in Cardiff, and Samantha Cameron's scooter from when she was spotted zipping up Downing Street after the election victory.
True artists who actually draw, document and create their own coherent world are increasingly rare today. Dant has pushed the boundaries of what political art is capable of, even managing to find inspiration in hanging around empty car parks at 7am waiting for campaign buses to arrive. We look forward to Dant pushing the frontiers of what financially-inspired art is capable of on the 300th anniversary of the ending of Gulliver's Travels. Satire, I will inform Adam, is certainly not banned.