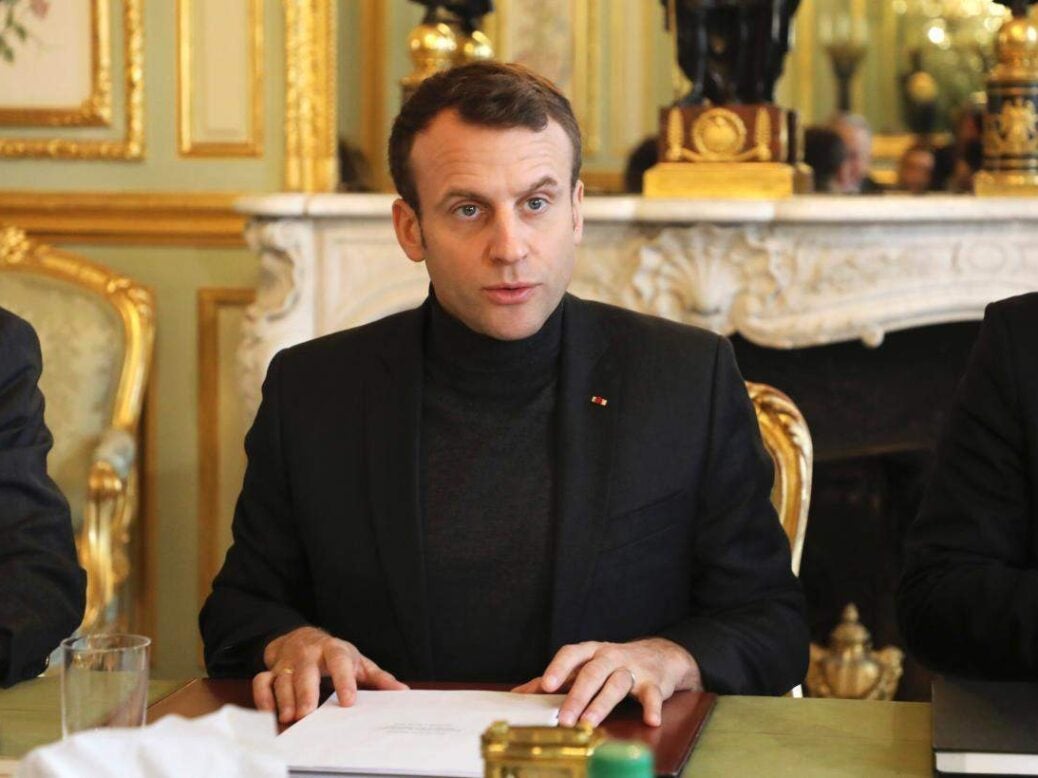 French President Emmanuel Macron's net worth is estimated to be $31.5 million.
Who is Emmanuel Macron?
Emmanuel Jean-Michel Frédéric Macron is the current French President.
Education
Born to neurology professor Jean-Michel Macron and physician Françoise Noguès on 21 December 1977 in Amiens, France, Emmanuel Macron has a DEA (masters) in Philosophy from the University of Paris-Ouest Nanterre La Défense and a master's degree in public affairs at the Paris Institute of Political Studies (Sciences Po).
Breakthrough
He was briefly the editorial assistant to French philosopher Paul Ricœur and later joined the editorial board of French literary magazine Esprit . In 2004, he graduated from the École nationale d'administration (ENA) and joined the Finance Ministry's Inspection générale des finances (IGF) as an Inspector.
Investment banker
In 2008, Macron joined Rothschild & Cie Banque as an investment banker. In 2010, he was promoted to a partner at the firm, making almost €3 million (according to official documents). In the same year Macron became the managing director of Rothschild & Cie; a position he held until his departure in 2012.
Political career
Politically affiliated as a youth with the Citizen and Republican Movement, whilst assisting Mayor Georges Sarre of the 11th arrondissement of Paris, Macron was a member of the Socialist Party since the age of 24. In 2010, he joined President François Hollande's staff and, in 2012, became the Deputy Secretary General of the Élysée. Macron resigned in June 2014 and became a research fellow at the University of Berlin.
In August 2014, he was made the Minister of Economy and Finance and the following April, Macron got his "Macron Law" (a law to revitalise the country's economy) adopted through parliament by applying procedure 49.3.
Macron established his own political party, En marche, in Amiens, in 2016 and that November he officially declared his interest in campaigning to be the next French President. In the same month, he published Révolution, the book supported his campaign and was a bestseller in France.
In May 2017, the 39-year-old Macron beat contender Marine Le Pen to become the youngest President of France (and the youngest head of state since Napoleon). Along with presidency, he became one of the two ex officio Princes of Andorra.
Assets
Macron's net worth is about $31.5 million. According to France's government transparency authority, Macron's pre-tax revenue filings totaled €3.3 million, between 2009 and 2014. His stock holdings are worth about $65,000. Currently, the President and the PM of France each earn €15,140 gross per month.
Awards and honours
His awards include the UK's CBE in 2014, and two of France's automatic presidential honours; the Grand Master and Grand Cross of the National Order of the Legion of Honour and the National Order of Merit in 2017.
Personal life
Macron is married to Brigitte Trogneaux and has three children. They live in Élysée Palace, Paris and have a home in northern France near Boulogne-sur-Mer, called Le Touquet.