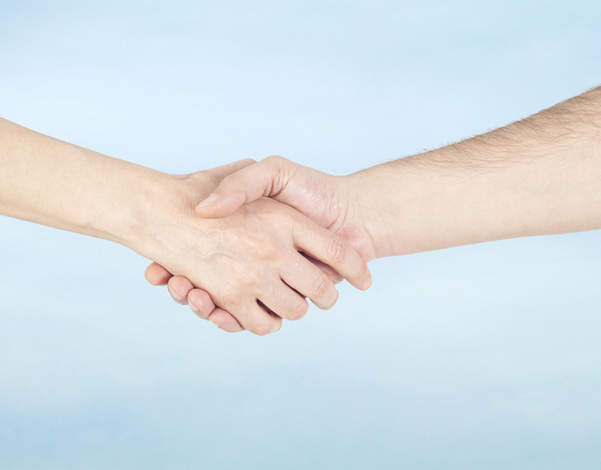 The Love Contract
Mention the word 'prenup' and romance suddenly goes out the window. But any legal or financial guru will tell you that it's just another intelligent business arrangement or insurance policy – making a marriage not just a physical and emotional union but a planned financial one too. A prenup aims to reduce the financial and emotional toll taken by a divorce.
Prenuptial, ante-nuptial or premarital agreement is a contract between two people ready to wed that proposes how their assets should be apportioned in the bitter event of divorce or demise.
Legal Recognition
Prenups are legally recognised in the US, Australia and several European countries, such as France, Belgium, the Netherlands, Canada, Italy, Germany, Poland, Switzerland, Sweden, Denmark, Norway and Finland. They didn't hold water legally in England until the case of Radmacher v Granatino in 2010.
The Radmacher Granatino Case
This case proved that even English courts took notice of prenups. Worth an estimated £100m, German paper company heiress Katrin Radmacher, and former investment banker Nicolas Granatino penned a prenup that corralled her inheritance in the event of divorce. When Granatino argued that their German prenup had no status in English law, the supreme court's landmark ruling was that prenuptial agreements should have 'decisive weight' in English divorce courts.
2014 – Watershed Year for Prenups in UK
Research shows that 35 per cent of parents in the UK don't want to advance any inheritance to their married children. They fear their children may get divorced and the immediate family would lose the assets.
But the year 2014 has been an important year for the English prenup, with the Law Commission reporting on marital agreements, and recommending a law to make them legally binding. This year saw the case of Luckwell v Limata, which resulted in a significantly limited payment to a husband due to a prenup agreement.
Legalese
A prenup should be drawn up as early as possible with talks completed long before the engagement. It is always good to have an honest discussion, while each hires individual attorneys for the contract. The prenup should be a formal contract with both lawyers present. Sans this formality, one could end up like Hollywood director Steven Spielberg, who lost half his earnings during his marriage of four years to Amy Irving. Their prenup was scribbled on a napkin without Irving's lawyer, which saw her taking home $100m of Spielberg's big bucks.
Elite Prenups in Hollywood
It is reported that Jessica Biel's agreement with Justin Timberlake would fetch her $500,000 in the event of him cheating on her. A similar clause reportedly appears in Michael Douglas and Catherine Zeta-Jones' prenup agreement. If they divorce, Zeta-Jones would allegedly bag $2.8m per year of marriage, and if she caught Douglas cheating, she would reportedly net an additional $5m. Facebook founder and workaholic Mark Zuckerberg is alleged to have committed to spending at least one night and 100 minutes of quality time per week with his wife Priscilla Chan. And as per the latest reports on celebrity prenups, American reality TV star Kim Kardashian will reportedly receive $1 million for every year she stays married to the Yeezus singer Kanye West, capped at $10 million.
Digital prenups?
Fast forward to 2014, and couples in the US are now signing "social media prenups" before they tie the knot; iron-clad agreements that state what each spouse is allowed to put online and what consequences will follow if the rules are broken. So it's not just nude photos, which seems kind of obvious; even an unflattering bathing suit photo on Instagram or Facebook could be grounds for collecting money from the non-abiding spouse who posted it. Punishments can range from a $50,000 fine to being forced to scrub the toilet.
Are they worth it?
Opinion seems to be divided on it. While many experts in US and European countries recommend prenups as a hedge against future heartbreak and financial loss, especially in the case of wealthy individuals, people in conservative cultures often frown upon such agreements, terming them as going against the very basic tenets of trust.