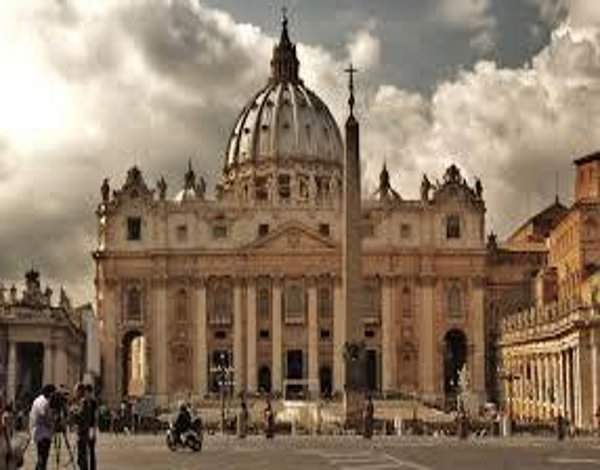 The Vatican is set to reform its bank by closing all its accounts in its foreign embassies.
After Vatican missions in Indonesia, Iran and Iraq made withdrawals from the accounts of up to €500,000 at a time under disconcertingly vague pretences such as 'personnel' and 'refurbishment', a Vatican watchdog has suggesting closing all such accounts.
It's good news for the religious to see God taking an interest in fiscal prudence. The need for better banking standards now has a whole new mandate: that of the kingdom of heaven. For those less pious it's refreshing to see one of the world's most arcane institutions making a stand against a less than glorious history of secretive banking.
The Institute for Religious Works, as the bank is known, holds about €7.1 billion in assets under its management and has previously been beset by controversy. As Reuters reported earlier this year, Ernst von Freyberg, a German lawyer hired in February to run the IOR, told colleagues that embassy accounts were potentially dangerous, and that he wanted to close them. The Vatican secretariat stepped in and quashed the investigation for fear of damaging diplomatic relations.
Read more on the Vatican from Spear's
In contrast with such desperate measures, this news shows how being open and honest is in everyone's interests. It's perhaps no surprise a bank with multiple international branches and which is beyond state law is a potential target for money laundering and other illicit finances. With 19,000 account holders in states considered high risk by many international authorities, the Holy See's private bank is an apt vehicle for forbidden financial fruits.
But in standing up to the traditionally intransigent institutions encased inside St Peter's, Pope Francis can send a message far beyond Rome's hallowed walls.
'If [Pope Francis] pulls off a restructuring of the IOR and gives it real oversight and transparency, it would go a long way towards convincing people that he's serious about reform,' said Vatican analyst, John Thavis, to Reuters.
Von Freyberg is keen to emphasise how transparent and compliant the bank is becoming and crucially that it's clearly in its best interests. Speaking to Vatican Radio he said those reading the latest report would 'see a rather conservatively managed financial institution safeguarding assets, investing in very conservative investments like government bonds and bank deposits.
And you will see an institution highly capitalised. At the end of last year our equity ratio was 15 per cent, which is way above comparable financial institutions would have.'
Encouraging responsible banking and setting an example proves fiscal cleanliness really is next to godliness.