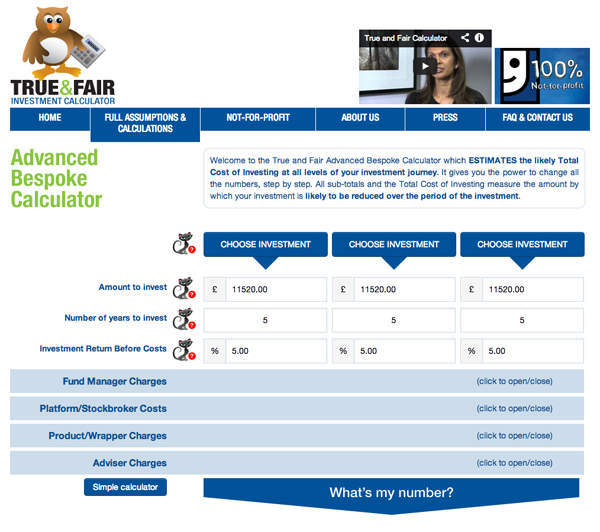 A crucial vote in Europe this week could cause a revolution in transparency among Britain's wealth managers.
On 20 November, the European Council, which represents the governments of the 28 member states of the EU, is expected to vote in favour of the introduction of a Total Cost of Investing, forcing investment managers to reveal all the costs they charge – including often hidden items such as performance fees or additional entry/exit costs – as a percentage on an annual basis.
The proposal is part of the Markets in Financial Instruments Directive II, a broader piece of legislation on the financial services industry, which is expected to be approved in the next few months. It follows a two-year campaign to increase transparency in the investment sector led by Alan and Gina Miller of wealth management firm SCM Private.
Gina Miller thinks that although the legislation will represent a major change in the industry, UK fund managers don't understand the impact it will have on the sector: 'It will fundamentally change the way consumers see costs and liability, and access information prior to purchase [of investment products]. But in the UK, they don't see it coming,' she told Spear's.
The London-based firm also campaigned to introduce an online calculator to allow private investors to better understand the total fees charged by fund managers and to compare products between different providers.
Thanks to SCM Private's efforts, a calculator was introduced in the Packaged Retail Investment Products, another European draft regulation that tries to increase investment products' transparency. If PRIPs is approved in coming months, the European Securities and Markets Authority will be asked to develop an easy-to-use fee calculator to compare the costs and services offered by European investment managers.
Fund managers and fund distributors operating in the EU will also have to submit detailed information about their fees on a quarterly basis.
'The Investment Management Association and the Association of British Insurers are trying to come up with codes that are a partial answer to the lack of transparency in the sector,' said Gina Miller, 'but still aren't giving consumers a full ticket price of what the real cost will be. While they're tinkering, Europe is actually doing something that will completely change the sector.'
Initially, the Millers asked UK politicians, regulators and fund managers to pass similar legislation. However, they were told that not much could be done in absence of a European directive. So they decided to bring the issue to Europe while at the same time independently developing their own calculator.
Called the True and Fair Calculator, the online tool was launched last May in the UK and provides an estimate of how fees and other costs will affect clients' investment returns, both in pounds and as a percentage of the assets invested. Miller said more than 42,000 people have already used it.
In Europe, they succeeded in making transparency in the financial sector a crucial issue. Their first success arrived on 21 October, when the European Parliament's economic and monetary affairs committee, chaired by British MEP Sharon Bowles, voted in favour of it.