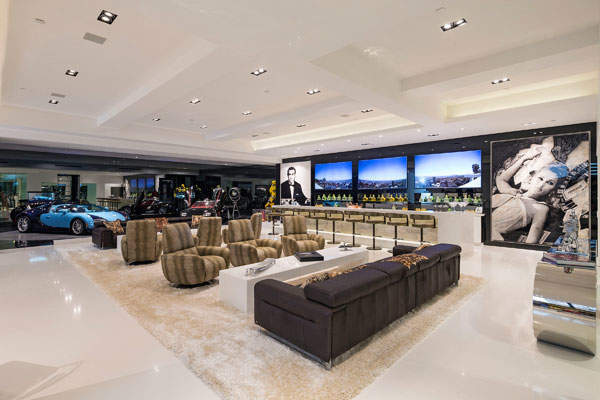 Breathe California. Immerse yourself in a scenic wonderland of unparalleled beauty. Step out into your backyard and experience southern California the way you've always imagined. A sweeping panoramic view from downtown Los Angeles to the shores of Malibu Beach and everything in between. The mystique of Hollywood and the glamor of Rodeo Drive at your fingertips. A playground of endless opportunity and infinite potential beaming up at you with an irresistible allure. Be prepared to be inspired…
At the top of Hillcrest Road sits a property unlike any other in Beverly Hills. At approximately 23,000 square feet, 1181 North Hillcrest is a masterwork in luxury composition and the sharpest possible detail. This is a collection of the world's finest elements localized in a single setting. Every inch of this estate is outfitted with an unforgettable blend of style, comfort and quality.
Our world-class creative team was charged with a mission: to develop a house that incorporates all the very best that California has to offer. This property thoroughly raises the bar for architecture and design in Los Angeles. It is a unique achievement, a full redefinition of today's luxury home.
But it's much more than just a home. It's an open invitation.
It's time to make your mark in The City of Dreams.
Contact Information
Branden Williams & Rayni Romito Williams (Williams & Williams)
310.691.5935| TheWilliamsEstates.com
Ben Bacal
310.717.5522 | BenBacal.com