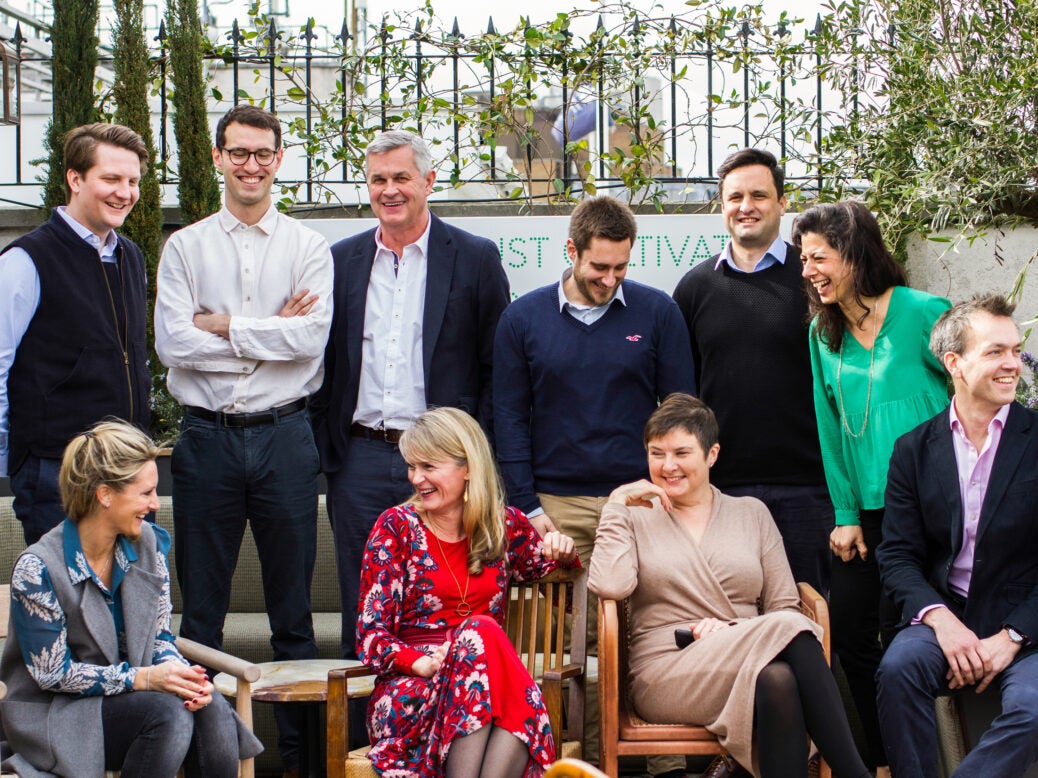 Tribe Impact Capital is a dedicated impact investor, and it's proven itself to be a disruptor in a largely static market
Tribe Impact Capital is not your traditional wealth manager.
You won't find it in oil or gas, and financials don't fit its investment style either. The majority of its capital is in liquid portfolios, equity funds and credit funds, which are filled with things like renewable energy and cleantech. Tribe rarely invests in the private unlisted space. Most of its clients are female and under the age of 45.
The company is a dedicated impact investor. In fact, it claims to be the first wealth manager in the UK where 100 per cent of AuM is managed with the aim of delivering on the UN Sustainable Development Goals.
Every company that it invests in contributes either directly or indirectly to the achievement of one of the 17 global goals, which range from eliminating poverty to achieving affordable and clean energy for all. The firm also practices what it preaches: Tribe is a B Corporation and has signed up to external commitments including a net-zero 2025 timetable, as well as the Treasury's Women in Finance Charter. It all started in 2015, when current chief impact officer Amy Clarke was introduced to chairman David Scott.
The meeting brought about a confluence of traditional investing and sustainability expertise, which has been the foundation of the firm.
'We wanted to create a destination for wealth holders who want to reflect their true, authentic selves in their wealth, but also to tackle the investment paradigm at large,' Clarke tells Spear's.
After being joined by a third co-founder, James Lawson (a fourth, Harry Catchpole, would join later), the group took its concept to the Financial Conduct Authority (FCA). The FCA fast-tracked Tribe to authorisation; it 'got its wings' in late 2016.
In the five years since, Tribe has been a disruptor in a largely static industry. 'It's been a very dry and boring story – in some ways deliberately so, it's steeped in jargon to prevent engagement,' says Fred Kooij, Tribe's chief investment officer.
Tribe takes new clients through a process called 'Impact DNA'; the primary function of which is to allow the client to articulate the change that they want to see in the world. Tribe then builds each client a personal 'ark', 'stuffed full of all of the things that they really care about'.
Reporting is also done differently, with the objective of allowing clients to follow the 'stories' of their wealth. In an annual review, clients are provided with an 'impact dashboard'. This allows them to see the key environmental, social and economic metrics that have been flagged for their portfolio and how each has performed.
'The whole process acts as a reminder that whenever you're investing, you actually have an impact,' says Clarke. 'There's responsibility that comes with that capital.' But this isn't just about doing the 'right thing'.
The firm has generated impressive returns. Its medium risk portfolio ended 2020 up 18.6 per cent, a 13.3 per cent outperformance relative to the ARC Index. Since November 2016, the portfolio has doubled the ARC benchmark, achieving a 43.1 per cent return over four years.
Web: Tribe Impact Capital 
Read more
This wealth management firm wants a 'completely different rulebook' for capitalism 
Special report: Is impact investing here to stay?
Meet the wealth managers advising footballers on their millions
Special report: London's new generation of boutique wealth managers