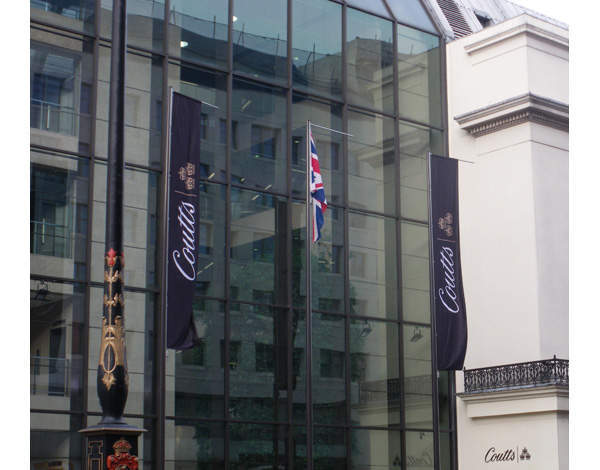 Clients of London-based private bank Coutts were almost unaffected by the technical fault that left millions of RBS customers unable to access their accounts on Monday.
Coutts' clients were able to use their credit and debit cards, both online and in person during the technical fault, while most of RBS, NatWest and Ulster Bank customers saw their cards being declined and couldn't withdraw money from cash machines.
However, a 'few hundred' of them have seen their fast transfers being delayed by about three hours, the private bank told Spear's.
This was because although Coutts has been sharing some technology with RBS since the RBS Group bought the smaller private bank in 2000, the two banks aren't fully integrated.
'Coutts operates on a separate banking platform from RBS. Nevertheless, some payments do depend on external platforms and [the] incident caused a small number of clients to experience a short delay in faster payments. There was no other impact to Coutts clients,' a Coutts spokesperson said.