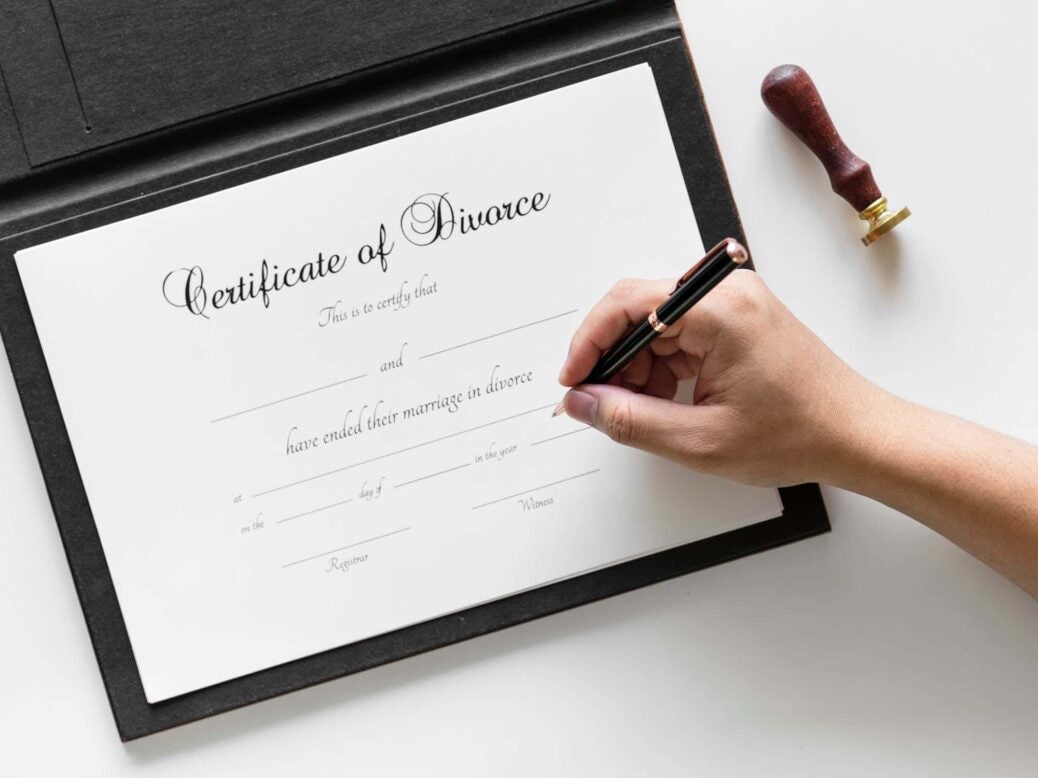 Talal Al Zawawi's jail sentence is a rare example of the Family Division resorting to its punitive function and a private settlement of these very public differences is what is called for, writes Jane Keir
A jail sentence for failing to provide financial disclosure during divorce proceedings is a rare occurrence but it is what Omani tycoon Talal Al Zawawi received this week when Mr Justice Williams, a Judge of the family division of the English High Court, issued a committal term of three months (albeit in absentia).
In 2018, of the 12 applications made to commit an individual to prison in the Family Division, only three succeeded. However, in the Queen's Bench Division which hears civil cases such as personal injury, negligence, breach of contract, etc in the same period, of the 20 applications made some 10 people were sent to prison.
In the Chancery Division concerned with business law, probate and insolvency cases of the six applications made, some six resulted in a prison sentence.
It takes a lot to persuade a judge to send someone to jail with immediate effect. Even more so in the post – Human Rights Act 1998 era with the advent of the Article 6 and the right to a fair trial.
So hat had Mr Al Zawawi done to incur such censure?  It seems he had failed to pay his ex-wife the £25m divorce payout she was granted during London proceedings and had failed to comply with an order made last May to provide her lawyers with information about his finances. (The Judge was apparently told that he was worth some £300m, yet Mr Al Zawawi's lawyers claimed his fortune was around £34m and consisted of assets that were 'illiquid and unrealisable').
He was also given a suspended sentence last month but it would seem that he has still not complied with his obligations under the orders.
In actual fact, little happens in practice if a time limit is missed in family proceedings unless and until someone takes steps to enforce it. In this case Mr Al Zawawi has been given ample opportunity to comply with the Order directing payment to his ex-wife and has clearly exhausted all due judicial forbearance in terms of allowing him sufficient time to pay.
Section 5 of the Debtors Act 1869 provides that he can only be committed to prison for failing to pay a matrimonial debt if he has the means to pay but refuses to do so.
It was the same Judge who made a suspended committal Order last year in the case of Olu-Williams v Olu-Williams [2018] EWHC 2464 (Fam).
The former husband had breached Orders and undertakings, again in financial remedy proceedings on divorce. The judge held the breaches were not sufficiently serious to warrant an immediate committal to prison and sentencing was adjourned until a clearer picture of the husband's finances emerged.
Mr Justice Williams summarised clearly the legal principles that apply when he stated that contempt involves a deliberate disobedience of the Order. If the alleged contemnor cannot comply with it, he will not be in contempt.
Some contemnors become complacent, or do not know, or forget the rules especially if they dispense with their legal advisers. Arrest warrants in the Family Division usually last for 12 months but can be extended well beyond that.
Mr Al- Zawawi's best bet yet might be to negotiate a deal with his ex-wife, part of which would be a withdrawal of any support from her for the committal process. He would still need to purge his contempt with the Court, that is, at the very least, offer some sort of explanation and apology, but after all and as the above statistics show, the Family Division very rarely resorts to its punitive function and a private settlement of these very public differences is what is called for now.
Jane Keir is a partner in the Family and Divorce team at Kingsley Napley LLP