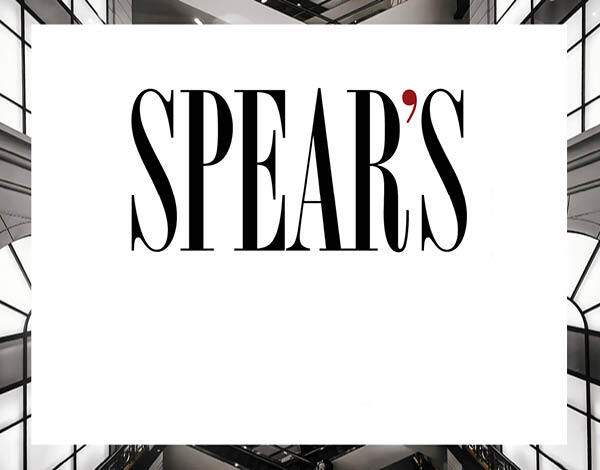 There may have been no canapés or champagne this year, but the first virtual edition of the Spear's Wealth Insight Forum served up insight and intelligence to HNWs and their advisers
Politics, the pandemic and private wealth were the key themes on the agenda at the Spear's Wealth Insight Forum 2020, which took place virtually for the first time.
Billionaire investor Jim Mellon, Spear's columnists Robert Amsterdam and Maria Koerling, as well as leading private client advisers were among more than 20 speakers who provided expert insight on issues ranging from bioscience to global mobility, succession planning, healthcare, tax, trusts, residency trends and the future of African wealth.
Watch video from the Spear's Wealth Insight Forum on-demand now
May you live in interesting times
The Forum began with Spear's columnist and managing partner of Delfin Private Office, Annamaria Koerling, who delivered an incisive 'wealth outlook', setting out how the geopolitical and economic conditions imposed by the coronavirus pandemic had affected the investment climate – perhaps irrevocably.
'We live in interesting times, We are overwhelmed by a feeling of crisis and uncertainty, combined with opportunity,' Koerling said.
Set against a backdrop of declining global co-operation, increased surveillance and diminishing social cohesion, Koerling outlined a 'new normal' in which US stocks recorded rallies against a historic recession, powered by an 'unstoppable trend' in valuations of blue chip companies. 'Just as in real life, when workers are oscillating between the fear of missing out, and the fear of going back in [..], the investment dilemma seems to mirror this,' she said. 
Wealth managers, she pointed out, are repositioning portfolios to take advantage of the current uncertainty, and there has been an acceleration in the 'convergence of good investing and investing for good'. Investors are searching for 'true' diversification in 'less obvious' areas such as in the East, where return potential is latent.
However, Koerling indicated that while financial markets are looking at 'a more optimistic future', it is still too early to assess what the long-term economic consequences will be. 'The rollercoaster is unlikely to be over just yet,' she warned.
Mind the (generation) gap
Next, Steve Sokic of IQEQ, Mark Campanale of Carbon Tracker, Rennie Hoare of C. Hoare & Co. and Justine Markovitz of Withers were quizzed by Spear's editor Edwin Smith on one of the most pertinent questions facing the private client world today: 'Who are the 'next gen', and what do they want?' The answer, it turned out, was a multitude of different things.
Breaking the topic down into globalisation, gender and investment preference, Sokic sketched out the emerging picture. 'Family members involved in the oversight of wealth are getting younger and younger, with families seeing the value of bringing them on that journey with the gradual inclusion into wealth stewardship,' he said.
One of the practical effects this was having was in the acceleration of ESG concerns, which became even more acute during the pandemic. Families have been working to centralise their strategies around sustainable options, said Campanale: 'There are a couple of families I know where they have skipped dealing with an investment bank or consultant and take on very specialist consultants to advise them on impact strategies,' he said.
Hoare, himself an 11th generation member of the Hoare banking dynasty, was able to reflect on his own experience. 'We've had the good fortune of finding a structure that really promotes long-term thinking, accountability and gives a way not diluting shareholdings too far,' he said of the family business, which has remarkably maintained a number of client families since the 1600s.
Indeed, succession, it seems, is often a question of consistency. Justine Markovitz said: 'What I'm finding at the moment is that families want their next-gens to be shaped by the values that are central to their family.'
Watch video from the Spear's Wealth Insight Forum on-demand now
Western woes
Spear's columnist and mainstay of the Spear's Wealth Insight Forum Robert Amsterdam took to the virtual stage next, in his inimitable style. Tech, Trump, China, Russia – no one was safe in what Amsterdam derided as a 'pandemic of incompetence'.
'The greatest contributor to chaos today [is] the American penchant for regime change that goes on, unabated,' Amsterdam said, pointing the finger at US engagement in the Middle East.
Still, despite the gloomy diagnosis of the present, Amsterdam's, who is founding partner of law firm Amsterdam and Partners, sounded a note of optimism for the future. 
'The end result of all of this change is that there has never been a better time to hedge our bets from an economic standpoint, understand that in so many ways we can provide asymmetric returns in respect to those of us who want to engage themselves in political activity or organisation rather than simply staying quiet on the margins of key issues that affect their livelihood,' he said.
'This is a moment where everyone needs to be counted. It is a moment in time where those with the guts to jump in could stand to make significant profits and engage in significantly important social and political activities.'
Taxing times
The next session addressed the hot-button issues of HNW agenda: Tax, an area that has faced renewed attention over the course of lockdown. Frank Hirth partner Iain Younger, RBC's Sarajane Kempster, Withers' Justine Markovitz and Emirates NBD's Tim Denton Emirates joins Spear's senior researcher Rasika Sittamparam to discuss the emerging trends.
The coronavirus pandemic had caused clients to reassess wider planning issues, said Younger. This was down in part, he added, to having more time on their hands and 'concerns about mortality'. Kempster reported a similar situation among her clientele: 'In the very early stages of the pandemic we were dealing with human situation,' she recalled. 'Later, it provided them with an opportunity to take stock and potentially refresh or restructure their arrangements.' As the stark economic effects of the pandemic came to bear, there was a 'huge surge' in philanthropic activity, she said: 'Global families are pushing money out into the world.'
Markovitz agreed and added that a lot of these concerns 'settled into a pattern' after the initial panic of March – even if it led to dealing with some unusual situations. 'People found themselves in places they didn't anticipate being' during lockdown, she said. 'They were thinking, "Do I have to become a tax resident?"'
In terms of the long-term effects the pandemic would bring, Denton said that there will be a 'swing back' to face-to-face contact: 'Conversations are not the same on Zoom'.
The 'world's most viable passport'?
Next, Spear's editor-at-large Alec Marsh tuned into the Island of St Lucia for a Q&A session with the CEO of its Citizenship by Investment Unit, Nestor Alfred. Alfred argued that return on investment is the most important thing for global UHNWs in search of a new passport. 'It is about a level of governance and transparency, rigorous due diligence, and maintaining the integrity of the passport,' Alfred said, noting the simplicity of the Jurisdiction's tax system: 'For corporate tax it is 30 per cent, and we have a territorial tax system meaning that you are only taxed on the income that is earned.'
What's more, the rejection rate for its Citizenship by investment program is just 1 per cent: 'Those with skeletons in their close usually do not want to apply,' Alfred added.
Watch video from the Spear's Wealth Insight Forum on-demand now
On the hunt for the Elixir of youth
From immigration to innovation. The next event was an interview with Bioscience entrepreneur Jim Mellon, who spoke with Spear's editor Edwin Smith from his home in Ibiza about his quest for immortality. If it sounded like sci-fi, Mellon was quick to dispel the perception. There are already drugs out there such as Metformin and Rapamycin, that 'absolutely confer extra life to all mammalian species, including humans', he said.
Some key pathways to ageing can be manipulated to extend our lifespan to least 110, he said. Mellon's company Juvenescence is going public next year, and its mission is to 'extend the lifespan of not just the wealthiest people and Spear's readers, but everyone in the world'.
On the topic of philanthropy, Mellon invoked Bill Gates as an example for other HNWs to follow, and described him as a modern 'saint'.
'It's certainly my expectation that my money will be given away over time,' said Mellon. 'But I hope that's quite a long period of time and I hope that there's more to give away.'
Asked if he supported the existence of billionaires, he replied: 'Let them make their money and let them give it away.' He also expressed an admiration for the future of post-Brexit Britain. A strong finance sector, resilient knowledge-base and a collection of world-class universities will continue to 'feed entrepreneurialism', he said.
The former fund manager also left attendees with a few choice tips: Delta Airlines, Lloyds Bank, BP and Shell were touted as ones to watch. But, he warned: 'It's a big mistake to start buying tech companies in the US.'
Migration matters
Next, Spear's editor-at-large Alec Marsh was joined by Christian Kaelin of Henley & Partners, James Quarmby of Stephenson Harwood, Ceris Gardiner of Maurice Turnor Gardner and Barclays Private Bank's Phanos Theophanous to discuss HNW migration.
The issues of Covid-19 and Brexit fall against a change in the nature of investment migration worldwide, where HNWs are increasingly thinking in terms of their wealth-planning decisions.
'Despite the political environments – or maybe because of the political environments – there is more mobility, more people looking at alternatives,' said Kaelin. Factors including safety, stability, lifestyle and education were all mentioned as key when it came to decisions on a jurisdiction. Fortunately, for Quarmby, this meant that the UK was still in rather good stead: 'UK OK is my headline,' he said, positing that it will become 'a more attractive place. I think we'll see different waves of people coming over.'
But Brexit still left some issues lingering. For Gardner, 'employers will have to start thinking now if they want to bring in EU citizens.' She added: 'We are still getting a number of EU nationals asking about the settled status or pre settled status that they're entitled to.'
The changing notion of nationality in a globalised world was also discussed, with Kaelin comparing its modern conception to a membership club. People might ask themselves: 'What do I contribute and what do I get?' he said.
Watch video from the Spear's Wealth Insight Forum on-demand now
HNW Healthcare
Next, the topic of health was on the agenda, with Dr Paul Ettlinger, Founder and Medical Director of London General Practice and Dr Catrin Bevan, a women's health specialist at the London General Practice. The effects of Covid-19 might be well known, the pair said, but the implications of lockdown have been borne out in a multitude of different ways, from Vitamin D deficiency to mental health issues.
As well as this, the pandemic has dominated the healthcare sector to the extent that patients with long-term conditions were suffering, with Dr Bevan giving diabetes as a key example: 'There had been increased amputations among diabetics in the past six months,' she said.
Dr Ettlinger offered some simple tips when it came to those struggling with working from home: 'Try to keep in contact with colleagues, friends and family,' he said. 'It is also important to have a structured day, eat healthily, exercise and limit your alcohol intake.'
Both emphasised the importance of early detection when it came to health issues – something that the pair are well equipped to deal with. 'Bleeding from anywhere, a lump, fatigue, weight-loss, pain' are the tell-tale signs of a serious condition,' said Dr Bevan. But Dr Ettlinger cautioned: 'In this day an age, where there's heightened worry and anxiety', Googling your own symptoms can sometimes cause more harm than good.'
Africa ascending
The final panel of the day looked at one of the emerging trends in global wealth-creation. Over the next 30 years, digital assets and the rise of Africa will transform the global economy and wealth as we know it, attendees heard from panelists Greg Boyd of Harneys, Jeffrey Kirk of Appleby, Simon Gray, of  BVI Finance, Annamaria Koerling of Delfin Private Office and Sally Sfeir-Tait of RegulAItion.
'Over the next decade the best investments are going to come from what is known as the fourth industrial revolution,' said Boyd. 'It's going to become digital if it hasn't already.'
One such element of this is digitisation of assets, said Sfeir-Tait: 'Digital represents the next progression of assets.'
'We have equities and bonds, digital assets are the next iteration of that,' she said, noting that this would bring regulatory challenges. Koerling agreed and posited that digital assets represent 'a way to transform business models'. Such models have been accelerated by the pandemic, and families are now looking at how they can participate: 'They recognise that you need expertise, diversification and assets,' she added.
Africa is an 'exciting place' at the moment, said Kirk: 'A large part of the accumulation of wealth in Africa is being driven by the African diaspora, who are looking to return back.' This will be bolstered by a generation of young Africans that have been educated in some of the world's top institutions and will take 'their brain-power back', Boyd added. 
It's something all wealth advisers should be keeping an eye on, Koerling concurred:'One of the exciting things is the very youthful population in Africa, so longer-term we do see some consumer opportunities,' she said. 'Make sure you've got the right partners with boots on the ground and a track record in the region.'
Concluding remarks
To conclude the 2020 Spear's Wealth Insight Forum, editor Edwin Smith thanked the sponsors – St Lucia Citizenship by investment, Henley and Partners, The London General Practice, BVI Finance, Frank Hirth, IQ EQ and Harrods Corporate Services – and said that since all of the panels from the event are available to view on-demand, 'one of the many good things about virtual events like this is that the end really is only the beginning'. 
Watch video from the Spear's Wealth Insight Forum on-demand now