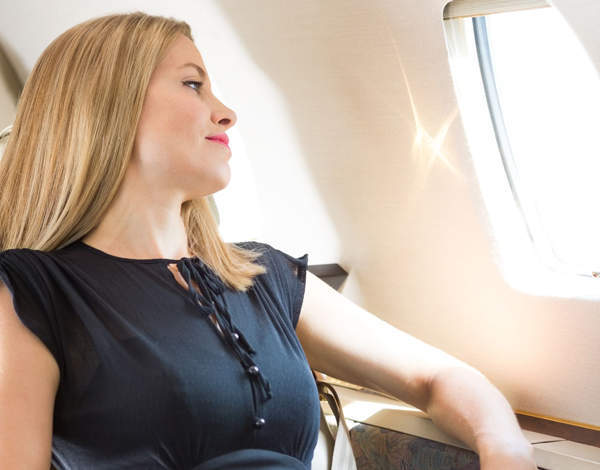 The company also arranges delegation visits with political and business head honchos worldwide by private jet for a group of select and influential VIPs.
Airnetz Traveltech, one of the world's leading luxury travel services provider today announced the launch of VIPWorldtour.com, featuring once in a lifetime tour from 5 to 8 unique destinations around the world. The leisure version of this world tour by private jet costs approx $115,000 per person. The company also provides high profile business delegation visits to network with political and corporate head honchos across various countries in Middle East and Asia including India. 
"Leaders of the world need to interact with each other to be in sync with economic policies. It is easy to arrange delegate visits with political and corporate leaders based in multiple cities of countries and continents if there is a group of influential visitors. They can all travel in a group on a private jet, cover 5-6 cities in 1 week and meet with senior most decision makers of the country. We have done several successful delegation visits on a private jet in the past." said Atul Khekdade, Director of Airnetz, the parent company of VIPWorldTour.com.
"For the leisure version of the world tour, Airnetz has leased a Boeing 737 and a Boeing 757 private jet aircraft which has seating capacity of 22 and 50 people in Club Class Seating. Private Jet experience is custom tailored where people don't have to wait at airport queues or push trolleys around. For certain family groups and corporate, the company is already providing these packages from Dubai, Monaco, USA, Japan and China. Some of the destinations include Ngorongoro crater in Tanzania, ancient city of Petra, Morocco, Easter island, Blue lagoon geothermal spa in Iceland and the great barrier reef in Australia." said Atul Khekade, Director of VIPWorldTour.com.
VIPWorldTour.com is also launching its collection of rare art collectibles and paintings representing and originating from diverse world culture.
About VIPWorldTour.com
VIPWorldTour.com is a creation of Airnetz Traveltech Pvt. Ltd., a leading luxury travel services provider company with presence in US, UK,Europe and Middle East. Airnetz clients range from Fortune 500 companies to individual travelers.
Contact Details :
Atul Khekade
Director, VIPWorldTour.com
US Phone : +1 608 554 0461 India Mobile : +91 9820372810
Email : info@vipworldtour.com, info@airnetz.com