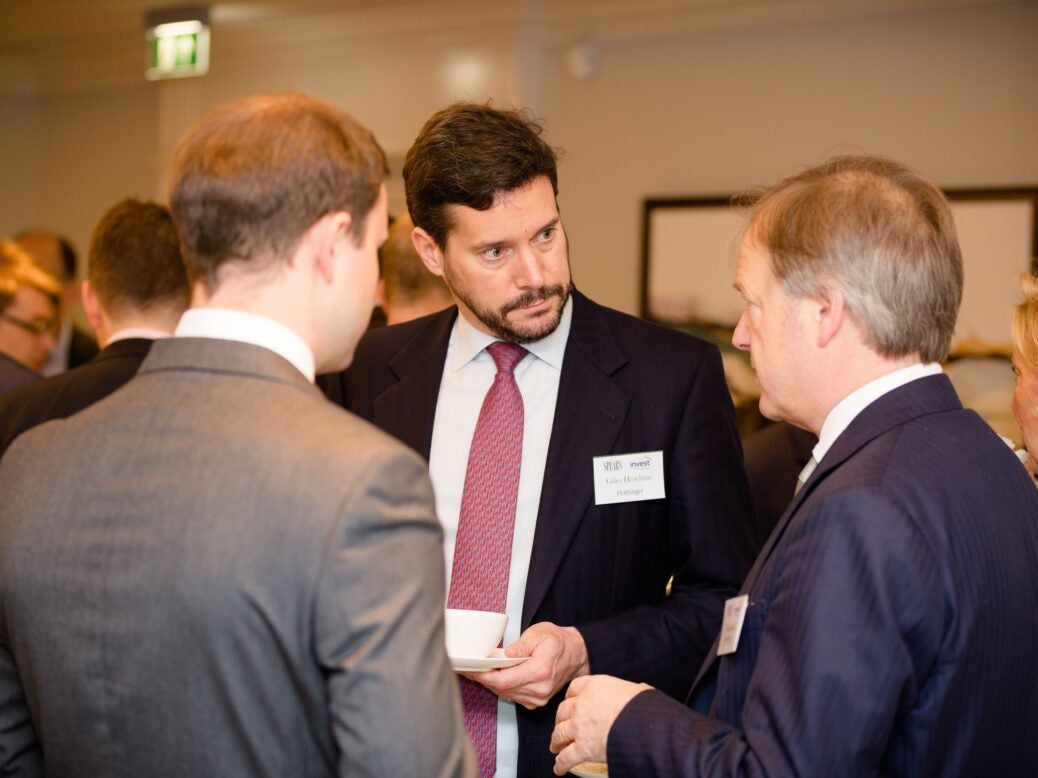 The latest Spear's Breakfast Briefing tackled the Turks and Caicos – what it is, how it is changing, and why UHNWs should pay attention. Arun Kakar reports
Turks and Caicos – just 75 minutes from Miami and covering 193 square miles of the Atlantic – is one of the fastest growing UHNW tourist destinations in the world. Home to 36,000 full-time residents, it welcomes around 1.3 million tourists a year and is a proud winner of TripAdvisor's 'best beach in the world' accolade.
Temperatures reach a balmy average of 30-32C from June to October, and it punches above its weight for airlift: around 90 flights a week run through its airports, of which 40 per cent come from private jets.
Industry leaders from some of London's top family offices, banks, and private client firms came together at the Spear's breakfast briefing at the Mandarin Oriental Hyde Park this week for a presentation hosted by Invest Turks and Caicos discussing the area's opportunities for UHNW investors.
'We are probably one of the most consistently five-star resorts in the Caribbean,' said James Bursey, CEO of Invest Turks and Caicos. A Canadian national, Bursey has led numerous multi-national companies of varying sizes in North America, Europe and Asia, and has international trade negotiation experience.
'Most of our real estate investors are making very good returns on investing in the hotels and apartments that they develop, and most of our capital has historically come from North America,' he said, mentioning that the island is now turning its focus to the UK.
'One of the things we do on these islands is to promote just the natural beauty of the place,' Bursey continued. 'What a lot of people forget is that we are incredibly well positioned to command investment throughout the region.'
Indeed, the health of the local economy is supported by a BBB+ Standard and Poor rating, with an annual growth rate of around five per cent. Its government supports the provision of investment incentives as well as duty concessions in priority sectors. There is no direct corporate, personal or capital gains taxes and no exchange controls.
'We have good compliant arrangements with pretty much all the major capital markets. We are very much a part of British overseas territories,' Bursey said.
'We are attractive to people because British law applies; we have a very transparent financial structures and we also don't offer the kinds of complicated structures that maybe you see elsewhere.
'Hence that simplicity and that clarity of the financial arrangement give a lot of investors – private ones in particular – a lot of confidence.'
Next David Stewart, a partner at London law firm Griffiths and Partners, and managing director of Coriats Trust, the islands' oldest trust company. Stewart also chairs the Finance Industry Association and works with the relevant ministers on the area's financial services strategy.
'We're trying to diversify, to capitalise on our small but perfect reputation on financial services, and to try and grow that industry, so we are as a government and as an investment agency, authorised by government to come out a speak to communities like this to say "we want you to come",' he told the audience. 'We want lawyers, we want accountants, we want bankers we fund managers to consider the Turks and Caicos.'
The island's quoted gross domestic product is $600 million, but Stewart reckoned it was 'nudging a billion'. It is embarking on a transformation to its economic infrastructure, too, leveraging its safe and secure location to implement finance operations.
'KPMG were instructed to look at how we might grow our financial services industry, and they put together a really good A-team, including the former chief of Jersey financial services industry on the job,' he said. 'The island is becoming more competitive, and is looking to compete with its fellow Crown jurisdictions. Incentives include alleviations and reduced import duties on "fixed investment costs", and reduced stamp duty.
'It means looking at trying to create multi-family offices, it means competing head-on with Cayman particularly, and we compete very well.' Stewart added: 'The reason we do that is we're a much hungrier jurisdiction, got a much more alert and hungry regulator. This doesn't mean we're unsafe, it just means we're open to new opportunities and we have a lot more space.'
Compliant with IMF, OECD and Financial Action Task Force (FATF) standards, Turks and Caicos is also committed to FATCA in the US and Common Reporting Standard in UK. 'We are upgrading our legislation,' noted Stewart. 'We are very fleet of foot and very willing to work with anybody who is interest in having new legislation that would help them grow their business.' Turks and Caicos has enacted new trust laws and companies ordinance this year based partially on British Virgin Islands law. It is also in the process of bringing into force a new insolvency law.
Wrapping up the event, Stewart left the audience with a tantalising prospect. 'If you have clients who want to be somewhere where they are internationally mobile, safe and want that very high standard of living and to invest sensibly and enjoy a good return for their money, Turks and Caicos is very good,' he beamed.
A Bright Future of the Financial Services Sector in the Turks and Caicos Islands took place at the Mandarin Oriental Hyde Park on the 3rd of April in association with Invest Turks and Caicos.
Arun Kakar writes for Spear's