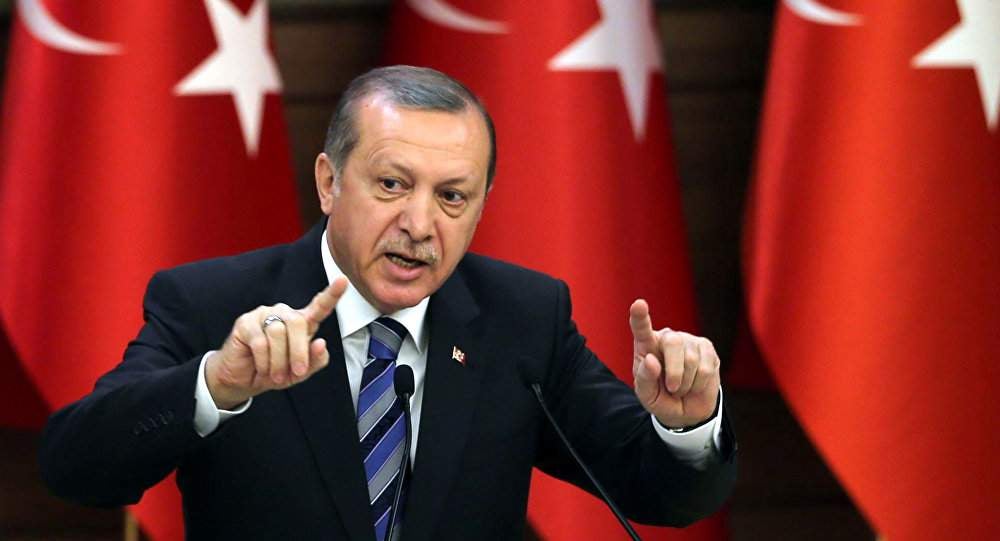 President Erdogan's unsurprising win in Sunday's referendum is a destabilising force in the region and another harbinger of unwanted uncertainty in an increasingly uncertain world, writes Christopher Jackson
Trump. Putin. Orbán. It's a good time to be playing the strongman card in world politics. Now step forward Recep Tayyip Erdogan, whose win in Sunday's referendum poll in Turkey granting him sweeping new quasi-dictatorial powers, is an indication of another country on the brink.
The vote itself has its familiar aspects. It showed a nation deeply divided along roughly 50-50 lines, with profound differences in attitudes towards the modern world revealing themselves in a marked urban-rural division. In this instance, Istanbul and Ankara turned its back on President Erdogan who – just as Trump needed Missouri but not his native New York – had to rely on his popularity outside his cities to secure his mandate.
Of course, there were marked differences. The Turkish referendum took place during a state of emergency, which Erdogan imposed after the July coup; it's significant that he immediately extended the state of emergency after his win. There are also real concerns about the validity of the contest following the High Election Board's decision to accept ballots without official verification stamps.
The outcome puts Turkey in a vulnerable position: with it's republic still not yet a hundred years' old a lurch away from freedom in such a young democracy is dangerous. There are fewer safeguards to preserve the system, for instance. In Turkey, Erdogan will face nothing like the US judiciary which opposed Trump's immigration executive orders (the Turkish president will now appoint 12 out of 15 on the constitutional court).
Hope is still voiced in some quarters that Erdogan has gone too far, and that the forces of openness will yet have their day. But those voices feel hollow for now: instead we need to start thinking about a new Turkey. That will mean a harsher Turkey, and one that will never be a member of the EU – a door that may slam shut immediately if Erdogan accelerates his threat to reinstate the death penalty. It's also a Turkey whose economy will no doubt look like an oligarch's wish-list of shady deals and government bribery: less transparent, and less free, and not any more – as the outdated Invest in Turkey website puts it – 'a liberal and reformist investment climate'.
So what does all this mean for the HNW? Well, the first thing is to mourn what we have lost. Turkey has been a success story of sorts this century, with a GDP rate of 4.7 per cent between 2002 and 2015. It is now the world's 17th largest economy with a youthful population of 75 million. True, youth unemployment recently reached 24.5 per cent but this is not to deny Turkey's raw potential as a growth market. It's located within striking distance of 70 per cent of the world's primary energy reserves, and has an attractive corporation tax rate (20 per cent). It is also the home of corporate giants like Beko, which quite possibly made your fridge and your dishwasher.
It remains a moot point how much Erdogan is aware of the potential damage. On the one hand, Mehmet Simsek, a deputy prime minister, has attempted to calm investors with talk of renewed engagement with the European Union. But on the other, there is the psychology of the individual to consider. This feels like a familiar tale of absolute power corrupting absolutely, with a familiar playbook at work. It is difficult to escape the suspicion that we are witnessing again the degeneration of a nation according to the foibles of an increasingly damaged character.
Meanwhile, one cannot help but feel for the people of Turkey. In his 2006 Nobel Prize acceptance speech, the great Turkish novelist Orhan Pamuk wrote of 'problems of life on the periphery'. Those problems will now resurface. All talk of Turkey being central, or a Western friend in the Islamic world must now cede again to the old imagery – perhaps Turkey shall again become the sick man of Europe. Certainly if Erdogan wins the 2019 presidential election and assumes these new powers, that seems a realistic possibility.
Christopher Jackson is the head of the Spear's Research Unit