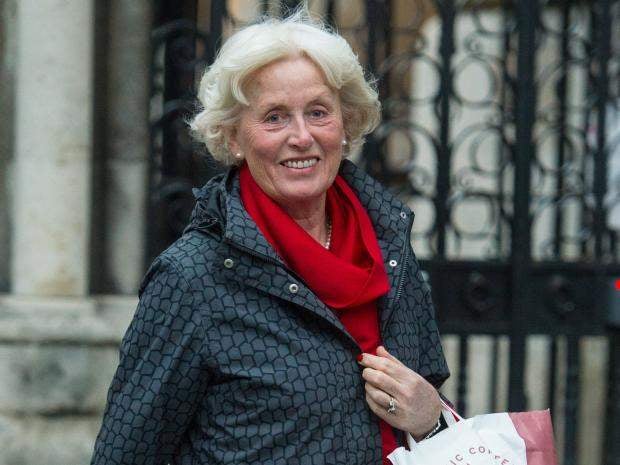 The millionaire's wife is now at the mercy of the Supreme Court to finally liberate her from her loveless marriage, a victory which might just launch us into the progressive era of no-fault divorce, writes Claire Burton
Life marches on and too often the law can't keep up; there is no more poignant a time to address family law reform than now. The complacency may be explained by most people's misunderstanding of current law. There are so many myths in matrimonial law such as the existence of a common-law spouse, the bank of Mum and Dad being protected on divorce, adultery leading to greater financial settlements and many more. I often find people I speak to think they can divorce on a no-fault basis by citing irreconcilable differences. Sadly, this is the American system and England and Wales have not yet embraced a truly no-fault divorce system.
There is one ground for divorce and that is the irretrievable breakdown of the marriage but to prove this to the satisfaction of a judge, you have to rely on one of five facts. Three of the facts require a separation of two years or more and for many, they simply do not want to wait that long before dealing with the legal and financial issues. The remaining facts are adultery and unreasonable behaviour.
Throughout my career I have advised men and women that the threshold for behaviour that is considered unreasonable is quite low although I have always stressed that it does have to blame the other spouse for the breakdown of the marriage and has to be sufficient to persuade a judge that you cannot be expected to continue to live with them.
Most divorces (i.e. every one I have dealt with the exception of one) have proceeded without being defended as usually there is a mutual acceptance of the breakdown of the marriage and an understanding that the fact used is but a means to an end.
You may ask, given the above, why there is no ability to divorce without needing to blame the other spouse.  I agree that there needs to be reform but this does not seem to be high on the political agenda as a change would need to come from Parliament.
The recent case of Tini Owens highlights the difficulties that can be faced in the current system. Tini is trying to divorce her husband and the only current fact available to her is his unreasonable behaviour. Tini tried to keep her divorce petition mild in the hope of remaining amicable but her husband decided to defend the divorce proceedings to keep the marriage going.  Tini then amended her petition to include 27 allegations of behaviour but the husband's defence kept going.
The case was heard in the Court of Appeal on Valentine's Day earlier this year and the judge decided that what she had said in her petition was not sufficient to be granted a divorce as it only covered the usual arguments that would arise in a marriage. Tini is therefore trapped in a loveless marriage. Tini's only other option would be to wait until she has been separated for five years as this is the only way she can divorce without her husband's co-operation.
In the meantime, Tini has been allowed permission to take her case to the Supreme Court for a review of the decision.  This is her last chance to secure a divorce without a long wait. Fingers crossed for Tini and watch this space for further news.
Claire Burton is a lawyer in Pitmans Law matrimonial and family practice. 
She is also a member of the family law reform action group Resolution