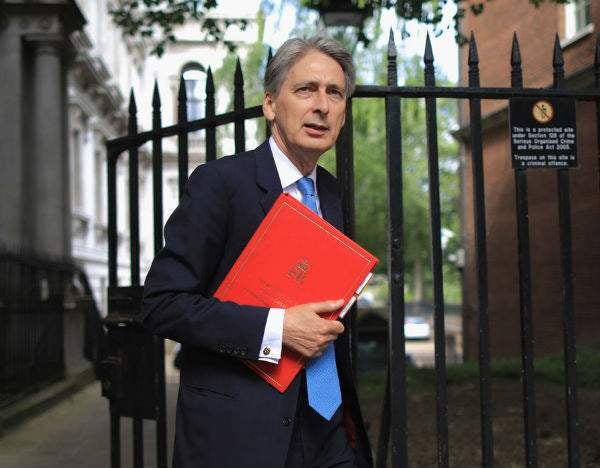 While Philip Hammond's speculated tax breaks for young people might promote 'intergenerational fairness', there is still a worry that a resulting backlash on pensioners might lose the Conservative Party many of its older voters, writes Aurea Kevill
The Government will publish its next Budget on Wednesday 22 November 2017. It is the first time in over 20 years the budget will be presented in the autumn. The change means that tax changes are revealed well in advance of the new tax year in April. The Chancellor, Philip Hammond, has said that the Budget is an opportunity for the Government to 'set out our thinking on how to keep the economy strong and resilient and fair – an economy that works for everyone'.
Various rumours have been circulating in the press that Mr Hammond plans to use the Budget to outline his plans to tax old people more and/or young people less. A meeting of the Conservative's 1922 Committee in Westminster prompted these rumours, as Mr Hammond allegedly asked his colleagues at the meeting to submit ideas aimed at appealing to young people who deserted the party in June's general election.
It has been mooted in the media that Mr Hammond is planning to increase taxes for the older generations to subsidise tax breaks for younger people, in order to promote 'intergenerational fairness'. For example, he could introduce a reduced rate of National Insurance, while cutting pension relief.
There are already many examples of age based disparity. For example, younger people are paid a lower minimum wage (under 18s are entitled to a minimum wage of £4.05 and this increases to £7.50 for over-25s). Similarly, workers who reach the state pension age are no longer required to make National Insurance contributions.
If the Budget introduced some form of 'taxation dependent on age', Mr Hammond's motivation could be two-fold: firstly, a report by the Resolution Foundation revealed that millennials may be first to earn less than previous generation and, as a result, some have argued that providing tax breaks for younger people would help to readdress this balance: secondly, the Conservatives are trying to appeal to younger voters. However, a tax on age will be controversial because it could thought of as targeting the older voters that make up the core of the Conservative Party voters.  As such, it could be considered a rash decision that results in the Conservatives losing even more voters.
Some commentators, such as Julian Jessop at the Institute for Economic Affairs, have argued that it would be better to address the root of the problem facing young people such as student debts or a lack of affordable housing. Some have suggested that, if Mr Hammond were to introduce a 'tax on age', it could lead to rich young people (such as city traders and bankers), being given unnecessary tax cuts which is why many have argued that addressing the root of young people's problems would be more effective.
However, much of what has been mooted in the press is pure speculation. We will have to wait until 22 November 2017 to see what Mr Hammond has in store. He is certainly between a rock and a hard place with the need to appease young voters and old, not to mention the issues that he faces with Brexit.
Aurea Kevill is an associate at boutique private wealth law firm Maurice Turnor Gardner LLP.