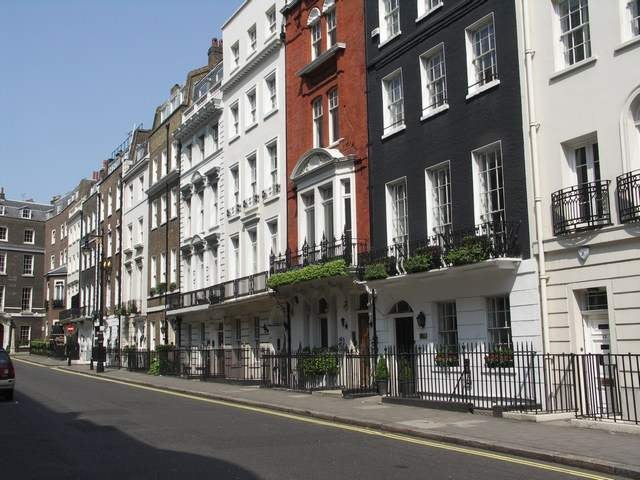 Agents are downbeat on Westminster Council's decision to restrict new-builds for homes over 150 square metres, reports Arun Kakar
Westminster City Council, which enjoys planning control over swaths of London's very best postcodes, has declared war on UHNW 'super-size' homes in order to maintain homes for 'real people'.
In a surprising move the Tory-controlled borough, which covers Mayfair, Knightsbridge and Belgravia, has decided that for the first time an 'upper limit' will be placed on the size of all new homes to 120 square metres.
The proposal, outlined in the council's draft development plan for 2019-2040 note that 150 square meters is still 50 per cent larger than the average private home on Westminster.
'Westminster's position in the global housing market can create demand for super-size properties which under optimise development of Westminster's scarce land resource,' the plan notes. It also included a commitment to build more than 10,000 'affordable' units.
The 150-square metre limit 'will still enable generously sized homes to be developed to meet development from the prime market,' the report declares, 'but balances that against the other, more strategic housing need of the city.'
Importantly, the 150 square metre upper limit 'does not apply where a converted purpose built home is being returned to a single family dwelling'.
According to Rightmove, the average selling price of a flat in Westminster last year was £1,644,200. Terraced houses fetched £3,232,036, while the average for semi-detached properties was £4,098,500.
Westminster's move comes amid a renewed push from the council to bring down its median house price from its current £1.05 million. Earlier this year, it prevented the building of a £40 million 1,590 square metre terrace overlooking Regent's Park. Richard Beddoe, who oversees planning at the council said at the time: 'Our city's golden postcodes must not be used for Monopoly board-style investments to cater only for oligarchs and the most wealthy.'
The council's decision received a mixed reaction from agents: Roarie Scarisbrick, partner at buying agent Property Vision, told Spear's that he was unsurprised to see the council 'ganging up on high end developers building swanky crash pads' as London council's look for new ways to provide affordable homes for local residents. 'The developers have got used to getting the highest premiums for the bigger units so this will completely alter the market for sites in the borough,' he said. 'Things will be difficult in the short term while developers and vendors struggle to find the right value for sites which can be bought, built and sold at prices which real life local residents can afford. The danger is that if developers can't make a profit then nothing will be built.'
Trevor Abrahmsohn, from London property agency Glentree was more downbeat, dubbing the restrictions 'another left-wing inspired Council edict' that nurtured the 'politics of envy'.
'Yes, certain roads in Westminster have large, very expensive properties,' said Abrahmsohn, 'and these attract wealthy people who invest in the fabric of this country, which often results in greater employment and the UK is better off for this. We should encourage responsible redevelopment of all types and not put the 'clampers' on any particular variety, since we all know what is the extension of this and there are plenty of examples around the world from which, we can draw unfortunate parallels [such as] Venezuela, North Korea, Cuba [and so on].'
in contrast, Mayfair property veteran Peter Wetherell – the 2017 Spear's property adviser of the year – reacted to the news by focusing on the potential expansion in the number of homes set out by the plan.
"Westminster City Council's draft city plan looks to provide 1,495 new homes per annum and presumably produce more units per site by limiting the size of new build homes to 150 square metres and therefore increase the amount of affordable housing units which is 35 per cent  of new developments,' Wetherell told Spear's. 'Westminster has a population of 247,600 which includes 44,200 children and this is all about creating 30,000 new homes by 2040.'
Westminster is not afraid to put its foot down on its prime property, and has even gone after 'iceberg homes' – houses with extensive basements – over the last few years through a series of curtailments and legislation. It's this trajectory that today's news fits into, an announcement that will surely ruffle the feathers of international investors. Its execution will be an intriguing strand in the area's post-Brexit narrative.
Arun Kakar writes for Spear's
Image credit: © Copyright Mike Smith and licensed for reuse under this Creative Commons Licence.