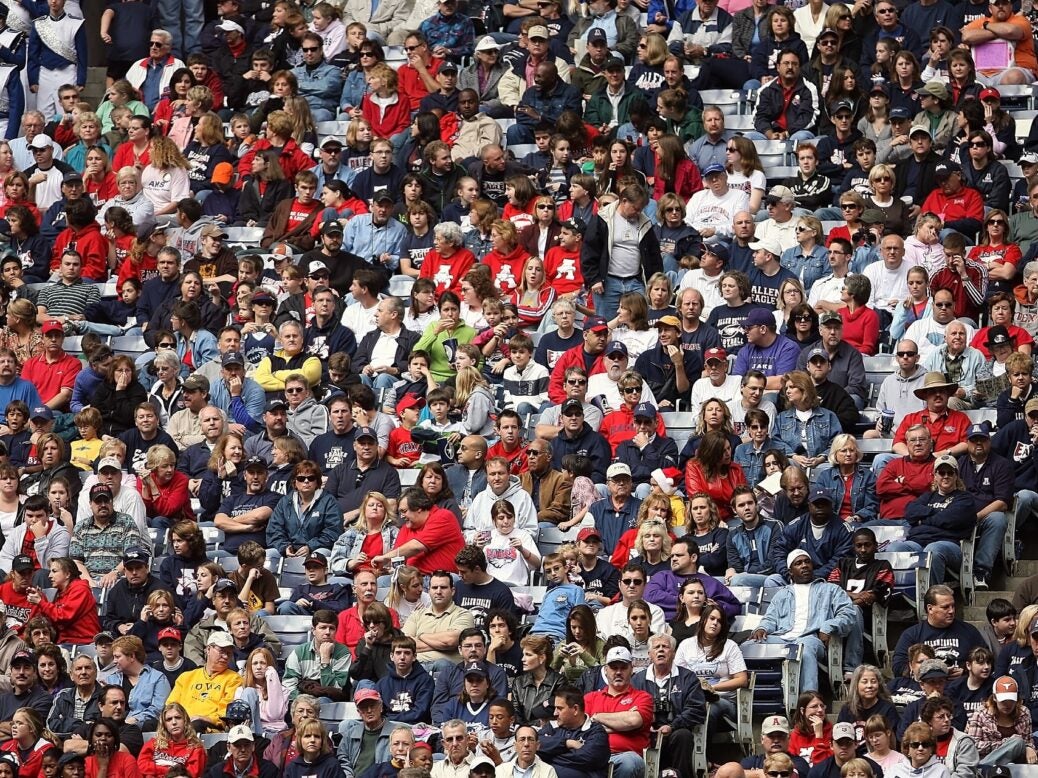 The return of major sporting events in 2021 will symbolise our recovery from the ravages of Covid
During the early days of the Wuhan lockdown, as coronavirus was spreading with lethal effect, I called my old friend Professor Michael Barrett, who is a world-renowned infection biologist at Glasgow University, because I wanted to know what he thought about the events in Hubei province. Would the disease stay in China or spread to Europe?
We have known each other since we were at the same primary school in Essex and, together with another old friend from those days, we were scheduled to visit Sri Lanka in March to watch some Test cricket in Galle, explore the country and enjoy the winter sun.
Even then he was doubtful that the trip would be possible.
He had been monitoring the extreme response to events in China and was sure that before too long we would have lockdowns and closed schools in Europe as well.
Even some of his own colleagues thought he was being alarmist at the time – he'd written an article explaining what might be necessary – but he proved to be correct.
Our trip never happened. England's tour to Sri Lanka was cancelled when the players were in the middle of their first warm-up match, and so, in the weeks and months that followed, were the Tokyo Olympics, the European Football Championships (the Euros), Wimbledon, the Open golf championship, and so much else.
By early June, we were enjoying radiant summer weather, and yet not a single cricket match was being played anywhere in England, not even on the village green or in schools, much to the frustration of our 10-year-old son.
'There can be no summer in England without cricket,' wrote Neville Cardus, and in that pandemic year his words had a haunting resonance. It was difficult to comprehend what was happening. Worse still, swimming pools, golf courses, tennis clubs and gyms were closed as lockdown forced many of us on to our bikes or to take up running to stay fit and counter the tedium. (I took up running and within weeks had pulled a muscle in my leg; the mind was willing, the body less so.)
A world without sport is like something from a dystopian novel or a JG Ballard short story. But we have now lived through the reality. For many sports fans, the games we watch and play are more than an escape or distraction from the rituals and routine of our days: they give meaning and direction to our lives.
'I have measured out my life in Arsenal fixtures, and any event of any significance has a footballing shadow,' wrote Nick Hornby in his bestselling memoir Fever Pitch.
It is something like that for me with football World Cups.
Whenever I think of England's World Cup defeats – of Maradona's 'hand of God' goal at Mexico 86, Gazza's tears at Italia 90, the botched penalty shoot-out against Portugal in the quarter-finals of Germany 06 – I can recall exactly what I was doing back then and how I felt.
The collective experience of fandom, at its best, can offer rare moments of transcendence, those expressions of fellow feeling and social solidarity too often absent from our lives. I felt the loss of the Euros especially keenly last summer, not least because some of the group games and the semi-finals and final were to be played in England.
Why, I might even have been at one of the matches. When professional sport did eventually return – the Premier League resumed in July – there were no fans present, and live sport without spectators has a particular poignancy.
The broadcasters understood this and immediately added fake crowd noise. And yet, with the return of professional sport, something had changed that had nothing to do with Covid-19. In the early summer, the violent police killing of an African American named George Floyd in Minneapolis was captured on cell phones and shared on social networks around the world.
It was the spark that ignited a forest fire. The killing led to sustained Black Lives Matter (BLM) protests across America. Very quickly protests and counter-protests were happening in English cities as well. In Britain the BLM protests unlocked powerful forces: an anguished reckoning with entrenched racial discrimination and with the legacy of colonialism had begun, and professional sport was in the vanguard.
Before every Premier League match, players 'took the knee' in solidarity with the anti-racist campaign, and they have continued to do so this season.
Thanks to the genius of science, we are now being inoculated against coronavirus.
The early months of 2021 will be challenging, and our freedoms will continue to be curtailed, but there is renewed hope that the pandemic will end.
And now a remarkable summer of sport stretches before us: the rescheduled Olympics! The rescheduled Euros! The Ryder Cup! Wimbledon! The Lord's Test!
More importantly, children everywhere will be able to play competitive sport again. Let it all unfurl.
Read more
Why savvy investors will stay dosed-up on scepticism in 2021
Sunetra Gupta: 'There seems to be a fundamental misunderstanding of how we live with germs