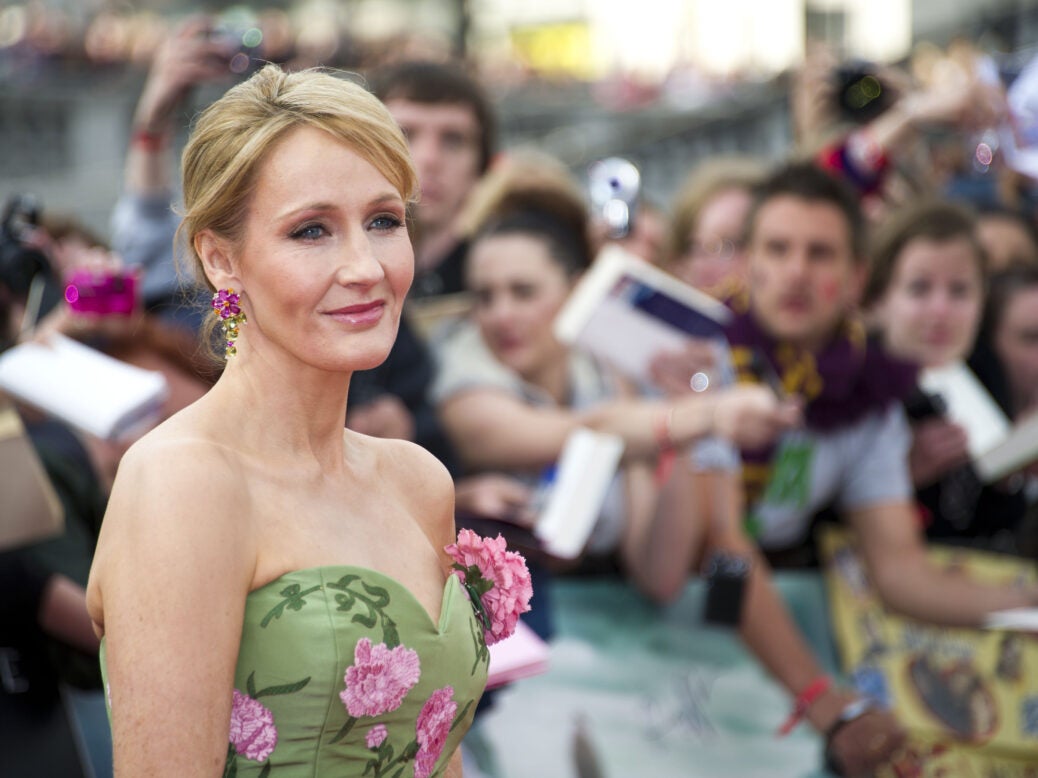 One false step can land you in a very deep hole if you're not careful…
Just ask JK Rowling, Jo Malone, Toby Young or the executives at Pepsi who oversaw that advert with Kendall Jenner. Cancel culture has become a very real threat for high-profile people and organisations.
It turns out even talking about the subject can land you in hot water, as the journalist Julie Burchill discovered in December when her book on cancel culture was itself cancelled by her publishers amid concerns that the author had 'crossed a line' in some of her tweets.
Whatever the rights and wrongs of particular 'cancellations', one thing is certain: reputation management experts and their clients must be prepared.
But how do you 'do' reputation management in the time of cancel culture?
According to Mark Borkowski, PR guru and founder of his own agency, the best form of protection is avoidance. Or, as he puts it, 'getting people to understand'. To that end, one of the services offered by his firm is 'training and grooming of people to be better'.
Much of Borkowski's work sees him counsel clients on the implications of the 'culture wars', he says, citing transgender issues as one area in which many people have made missteps. 'I think it's particularly tough for a generation of men who I call "PSM" – pale, stale, male – to understand,' he says. 'It's the equivalent of your drunk uncle dancing at a wedding, and it can lead to all sorts of embarrassing problems.'
The best reputation lawyers for high-net-worth individuals
The best reputation managers for high-net-worth individuals
'In some ways, I'm not impressed about the way that Boomers have made it difficult for Millennials and Gen Zs to exist,' he adds. 'We have a generation coming through who value race, sexuality, trans issues, the planet. And we often see people thinking they're King Knut, that they can push the sea back.'
But pleading the fifth, as Americans might say, is not always an option according to Beatrice Giribaldi Groak, partner at digital risk and reputation management firm Digitalis. 'Taking a position on important societal issues cannot be skirted around any more.'
Her advice? 'Be mindful about what you say, and keep informed about key topics so that you're not caught out.'
Taking the temperature of the environment in which you operate is wise, agrees John Evans, founder & CEO of Hawthorn Advisors.
He describes the cultural audits and threat analyses his firm carries out to protect clients: 'You are constantly stress-testing corporate strategy to see how it's going to land.'
So, avoidance is the best form of protection. But what happens when that's no longer an option? The first thing a high-profile person in the midst of a reputation crisis should do, says Borkowski, is bring in the right people.
They can include researchers, internet security teams or even private security. And, of course, the best-connected PR flacks.
'Certain people have Rupert Murdoch on speed dial,' he says. In some reputation crises legal action may be an option, but this can be a gamble. And, in any context, publicly doubling down on a controversial opinion or relationship comes with serious risks. In many circumstances, contrition is likely to be more appropriate.
'If you even had a small part to play in what happened, then you have to take responsibility for that,' says Evans. 'It's about culpability. If there is a case for it, apologise.'
Borkowski agrees that saying 'sorry' can 'cauterise a wound very quickly', but he implores people to 'think about the class action implications', as legally apologies can be admissible into evidence. Giribaldi Groak, meanwhile, believes an apology is often not enough.
'This is not the kind of situation that PR alone can get you out of,' she says. 'You need to make an authentic attempt to rectify the situation. Provide a plan, then make sure that you promote your new set of values so they are visible to stakeholders online. Also, promise changes that are realistic, because you will be held accountable for them.'
Last year, L'Oréal bounced back after suffering a reputational crisis. In 2017 the brand fired model Munroe Bergdorf following remarks she made concerning race and racism. In 2020, Bergdorf called the brand out for 'hypocritical' statements of solidarity in the wake of George Floyd's death.
L'Oréal, now under a new president, donated $28,000 to black and transgender charities, apologised to Bergdorf, and even invited her to become its new diversity consultant.
More from the Spear's reputation management briefing 2021
The studio tailoring reputation management to generation Instagram
Was 2020 the year that libel died?
The HNW guide for dealing with blackmail
Andy Coulson: The reputation manager with a CV like no other