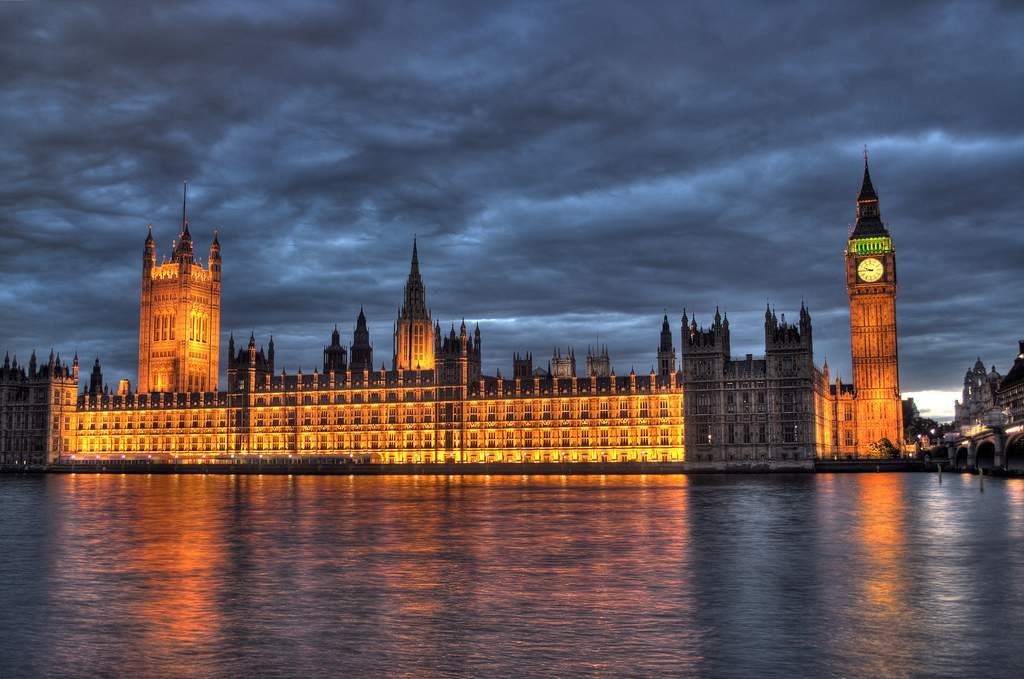 Christopher Jackson looks back on a year of limbo in the UK, and chaos elsewhere – and seeks solace in the world of sports and arts
History is always in a state of flux – even so, any retrospective of 2018 must be composed amid considerable uncertainty as to precisely what we've witnessed. This is, of course, all to do with the 'B' word, which in the words of Sir Andrew Motion writing for this magazine, 'spills a coat of dust over everything'.
To look back on the negotiation process over the last year is to realise how unimportant the individual headline is when set against the fundamental difficulties of leaving the EU. A resignation is a dramatic moment – and this year has contained many, with David Davis and Boris Johnson's departures in July 2018 particularly noteworthy. But by year's end, we have learned that no flouncing out of Cabinet can alter the parameters of the Irish border question. Besides, many resignations are preludes to a furtive slinking back: even as Amber Rudd took the blame for the Windrush scandal, one could almost sense her loitering outside the Department of Work and Pensions, waiting for her next role.
Amid all this often surreal drama, the prime minister herself has come to seem a figure of admirable patience and endurance. But the question arises as to whether these qualities shall be sufficient to ensure her a benign place in history.
Are we witnessing a prime minister in the Eden or Chamberlain mould, who in spite of being in possession of certain qualities, has nevertheless proven herself no match for the gigantic task before her? Or are we observing someone of unusual stubbornness who may somehow or other find a way through? If the latter proves the case – either by an (unlikely) change of mood in Parliament, or by a successful second referendum, it's still not unthinkable that Theresa May shall go down in the ranks of important prime ministers.
One thing we can be sure of is that with the prime minister now admitting she won't be fighting the next general election, we've been observing a classic end-of-administration jostling for position. 2018 was the year when we variously wondered whether Rudd, Dominic Raab, Sajid Javid, Jeremy Hunt, Penny Mordaunt, Michael Gove, Davis, Johnson or Jacob Rees-Mogg might be our next prime minister.
And if these last three options seemed especially absurd – and if none seemed entirely desirable – then we were continually reminded that stranger things have happened. Those who think a Jeremy Corbyn government beyond the realms of possibility can always turn to the US, where Donald Trump's preposterous presidency continued to insist on itself throughout 2018. Through Stormy Daniels to the latest Chief of Staff resignation, new nadirs of embarrassment were reached on an almost weekly basis – only to be tweeted out of by a president expert at changing the subject.
In Europe, countries which had seemed to enjoy comparatively stable leadership showed signs of wobbling. In Germany, Angela Merkel – arguably the greatest politician of the post-war period – finally admitted that her chancellorship could not continue for ever. Wily to the last, she won a final victory, when Annegret Kramp-Karrenbauer, her first choice, won the contest to succeed her. It was as if Merkel was showing the ghost of Margaret Thatcher how it's done: it's the end of an era, but a dignified end at least.
And if one thought that Emmanuel Macron was now the safest pair of hands in Europe, one was disabused of this notion when December rolled round and the so-called gilet jaunes – or yellow vests – took to the streets in huge numbers. Though at time of writing the protestor numbers appear to be waning, the sheer personal animus directed at a President who rose to power on a wave of Blair-in-97 excitement, is likely here to stay. The case of Macron is another indication that a fickle anger percolates in global electorates: it is no respecter of persons.
Yet for all these confusions and reversals, the economic news has been broadly good. Trump's tax proposals took hold, and his trade wars with China began to seem more a set of tweets than a political reality. The FTSE and the Dow surged, with only occasional blips caused by possible overvaluations in the tech sector, and incremental increases to US interest rates – but then no one ever said that moving out of a decade of quantitative easing would be frictionless.
The mood among practitioners in the finance world veered between fears that the bull may be tired, and an easy confidence that any economy where wages are going up cannot be in imminent danger of a downturn. All agree, however, that we are in uncharted territory.
Most wealth managers Spear's spoke to during the year were continuing to tout the virtues of diversification, and were staying invested in US and UK equities – with the phrase 'for the time being' often appended. Certainly, most of our wealth managers have been extremely cautious about cryptocurrency, which was the talk of the first half of the year – though the buzz had noticeably decreased by year's end, as the price of bitcoin remained disturbingly volatile. The cry went up: 'Why risk it all when you already have so much?'
Elsewhere, there's still stagnation in prime central London, with the Osborne era stamp duty and subsequent taxation squeezes treacherously perpetrated by Conservative governments, still a source of complaint among property advisers. Buying agents have been particularly hit, and many may have to consider diversifying into property management to make ends meet.
On the tax front, many London professionals have found their working lives changed by Crown Prince Mohammed bin Salman's decision to detain Saudi's elite in the Ritz-Carlton in Riyadh towards the end of 2017: some lawyers told us that they'd never expected to become human rights lawyers – and with wealth inequality still a live issue round the world, there is every likelihood that this work will be on the rise.
Elsewhere, there was good news for the family law profession: having spent a huge amount of time lobbying for 'no fault' divorce reform, lawyers finally got their wish in the wake of Owens v Owens when Justice Secretary David Gauke announced plans for a consultation into changing a law which hasn't been altered since the 1973 Matrimonial Causes Act. The overwhelming hope is for a Divorce Reform Act 2019.
All this was enough to send us once again to the world's sporting arenas in search of distraction and solace. On the sporting front, the World Cup turned out to be gripping – and after a couple of disappointing tournaments in Brazil and South Africa, a good showcase for the international game. Though there remains a nagging sense that England should have won, it was refreshing at least to spend the summer without being weighed down by sporting embarrassment – there was enough of that in the political realm after all.
Politics, in fact, rarely aligns with the sporting spirit: one imagines that the political world would be a good deal healthier if it did. Away from the conference rooms of Brussels, Europe showed a spirit of togetherness at Le Golf National when the Europeans – including US Masters champion Sergio Garcia – won back the Ryder Cup, undeterred even by the presence of a resurgent Tiger Woods in the US ranks.
Resurgence was another theme in the tennis year: at the Australian Open, Roger Federer continued his remarkable run on the back of his 2017 season, with his 20th Grand Slam title before returning to number one after victory in Rotterdam. Rafael Nadal retained his crown at Roland Garros, before Novak Djokovic's militaristic return to form at Wimbledon and the US Open. But at the year-end ATP World Tour Finals, Alexander Zverev's win against Djokovic has made some observers wonder whether 2019 may finally mark a changing of the guard.
But perhaps the greatest sporting moment of the year was the manner of Alastair Cook's retirement from all forms of cricket at the Oval in September. After a protracted dry spell, he did what champions do: focused at the critical moment and in his last innings of 147 – which teed up a victory against India – construed one last moment of gritty theatre, encapsulating a career in an afternoon.
Through it all, there were more positive trends: the financial world has seen a marked increase in impact investment, with the likeable Norwegians leading the way; the UN, under the wise aegis of David Attenborough, is refocusing efforts on ensuring carbon emissions don't fall below 2 degrees Celsius; and Stephen Hawking in his last weeks produced a final theorem, which it would take me fifty lifetimes to understand. Insodoing, he left us an imperishable reminder about human potential during a period which can sometimes seem irrevocably riven and stricken.
Another such example comes in the shape of Clive James, who is now not far off a decade living with leukaemia. His poem The River and the Sky will remain a singular achievement by a remarkable man, and there were new novels too by William Boyd (Love is Blind) and Ian McEwan (My Purple Scented Novel), in case anyone thought patriarchal literature was dead. On the film front, Daniel Day Lewis delivered a final performance in Phantom Thread, which but for some follies in the direction would have gone down as his masterpiece. It was for Gary Oldman then to take the Best Actor Oscar for his performance in The Darkest Hour.
Even here the academy was prepared to overlook a mesmerizingly foolish scene where Churchill enjoys a convivially politically correct – and wholly ahistorical – tube ride. Of course, the point is that Churchill drew not on the wisdom of the people, but on his own resources of language and patrician stubbornness. It worked for him. But there's every sign that May, even if she had his gifts, would be unable to deploy them now.
Most likely she really will have to go to the people. It's unlikely that this shall take the form of a district line ride from St James to Westminster, which in any case is a five minute walk. Instead, she'll have to draft some referendum legislation. We may yet find that all along this year wasn't about the politicians but the people – and increasingly, as millions of Christmas trees are lit across this country, that feels like the least bad option.
Christopher Jackson is deputy editor of Spear's