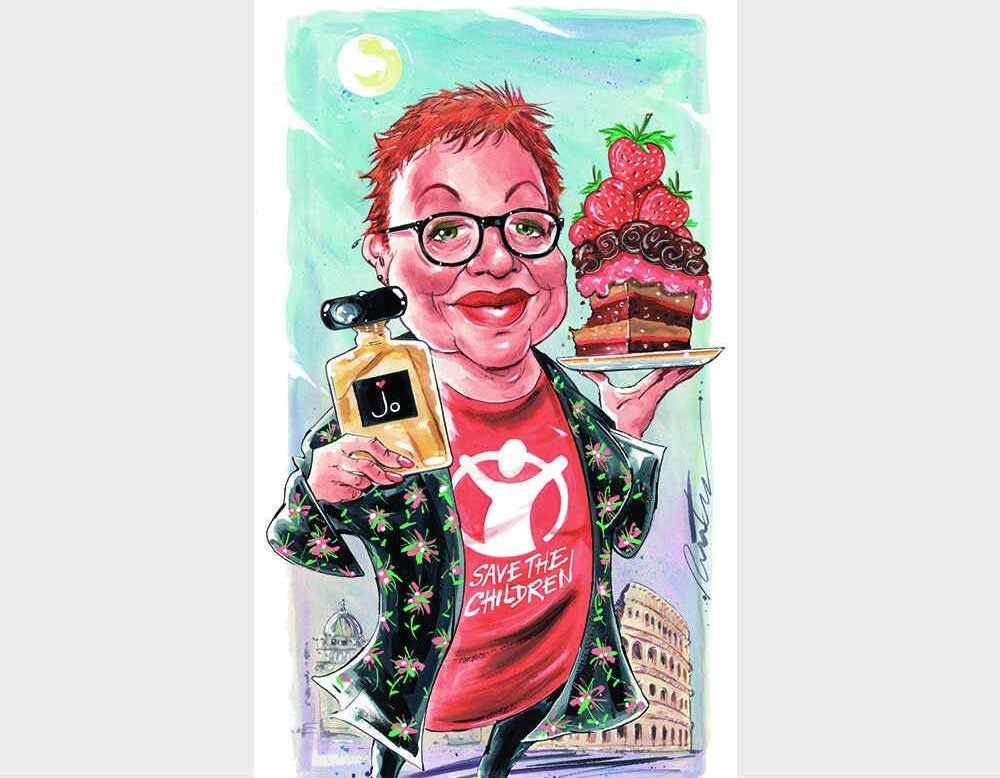 The comedian discusses sexism, perfume, religion and the sound of geese with Emelia Hamilton-Russell
How much is an ounce of gold?
What a weird question! I haven't got
a clue.
How did you earn your first ever pay slip?
As a housemother for Dr Barnardo's.
Do comedians thrive in times of crisis?
Some do – ie the political comics – but I'm not sure the public needs more comedy because there is a crisis. And anyway, comedy goes in cycles. In the Eighties much comedy was alternative and railed politically against what it saw to be unfairness
in society. Most comedy today is very personal… about people's lives, emotional and individual struggles.
Do you think this is a time of crisis?
Yes I do, because of Brexit, Trump, global warming, and the reign of social media and power of the internet.
What are you most proud of?
Being an old, fat woman who is still on the telly.
Do you think that when a funny person says something serious, they have a bigger impact than if a serious person had said it?
Well, I suppose it certainly looks like it in the press, but the reality of it is that the people who like that funny person take notice and the people who don't either ignore them or slag them off on social media – and if they are a woman they are threatened with all sorts
of violence to boot.
What's your favourite place on earth?
Probably Rome, and I'm not even a Catholic!
What's your biggest extravagance?
Perfume.
If you could support just one charitable cause, which would it be? 
Save the Children.
You've said before that you don't enjoy the process of writing a book. What made you want to write this one?
It's a long story, except the book isn't – it's non-fiction.
What makes you happiest?
Family, music, friends, Scandi noir, the sound of geese flying overhead, swimming in the sea, laughing, roast potatoes, deserved schadenfreude, walking, sleeping.
What did it feel like to have to explain sexism to Ian Hislop?
It didn't feel like anything. I like Ian Hislop a lot and have known him for years and he doesn't need most things explaining to him, but as a man he can't really know how the constant drip, drip experience of a series of what are – taken individually – seemingly reasonably innocuous incidents seeps into one's bones.
Hannah Gadsby says comedy is disingenuous, minimising traumatic experiences for easy laughs. Do you ever feel that way?
No. Hannah Gadsby et al are a new generation of comics, very different from my generation. You can get any old laughs you like as far as I'm concerned.
Who are your heroes?
Doreen Lawrence, Sally and Bob Dowler… anyone who carries on after the most appalling tragedy. Single mothers – not only is their job hard, but they are constantly morally judged. Nurses, social workers, police, paramedics… anyone who is kind, non-judgemental and sticks their head above the parapet.
What was the worst decision you ever made?
I've made loads of bad decisions and I have no idea which is the worst.
And the best?
Deciding to have a go at comedy, I suppose.
Jo Brand was speaking at the Guildford Book Festival. Her book, Born Lippy, is published on 18 October by John Murray
Illustration by Russ Tudor