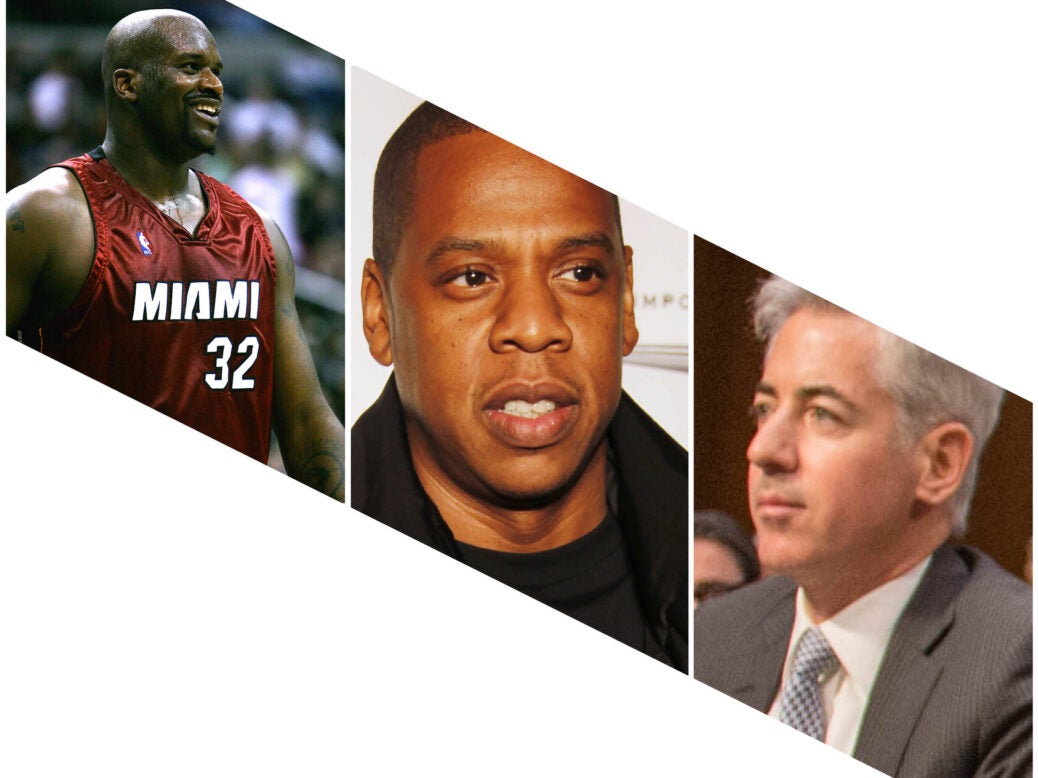 Spacmania has arrived, powered by leading figures from finance and the occasional celebrity endorsement. Will it all end in tears?
Shaquille O'Neal, Bill Ackman, and Jay Z don't have much in common. But they have been united by the hottest trend on Wall Street: the special purpose acquisition company (Spac).
Also known as blank-cheque companies, Spacs are publicly traded firms conceived for one purpose: to merge with a private company and take it public in the process. They have enjoyed an extraordinary rise. Last year 248 Spacs were listed in the US to the tune of $83 billion – more than in the previous 10 years combined. They now account for one in five dollars raised in IPOs and have facilitated major deals. Electric vehicle maker Nikola listed at a valuation of $3.3 billion by merging with the VectoIQ Acquisition Corp Spac in June 2020. Spacs are quicker than IPOs and provide the opportunity to circumvent some of their fees and pricing peculiarities.
According to a report by the University of Florida, VC-backed IPOs over the past 10 years have been under-priced by an average of 21 per cent.
The early success of a Spac is often down to its 'sponsor'. Typically this is a person (or persons) – such as O'Neill, Ackman, or Jay Z – who acts as a figurehead, sets strategy and may take a hefty 20 per cent of the newly formed company for their troubles. It's worth noting some sponsors structure deals differently. Ackman's Spac, for instance, will issue him 6.7 per cent of the shares in the merged firm, but only once investors earn a 20 per cent return.
For all the excitement around the trend, there are risks. Spacs typically have a 24-month window to complete a deal. If none is found, investors in the Spac get their money back (plus any interest earned). But it's easy to see how the deadline – and costs that might be incurred by sponsors – could lead to sub-optimal deals. In October last year, Renaissance Capital found that of 313 Spacs launched since 2015, just 93 completed mergers. Of those, common shares had delivered an average loss of -9.6 per cent and a median return of -29.1 per cent, compared to average aftermarket returns of 47.1 per cent for traditional IPOs launched in the same time frame.
The agility, potential upside and celebrity names associated with Spacs have helped to power the trend. But Goldman Sachs CEO David Solomon has warned that the Spac boom may be unsustainable in its current form. 'Like many innovations there is a point in time as they start where they have a tendency maybe to go a little bit too far and they need to be pulled back or rebalanced in some way.'
Read more:
The 'black swan' funds that cleaned up during the coronavirus crisis
Will Bitcoin end up in your portfolio?
Should billionaires be consigned to the dustbin of history? Some wealth tax campaigners think so