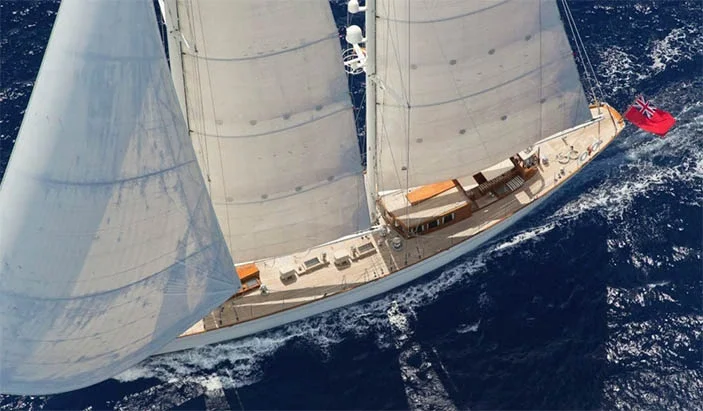 They have a saying in Turkey, explains Mustafa Melik Okumus, who is sitting at a table on the windy but sun-drenched terrace of the Monaco Yacht Club. 'The youngest child in the family is less important than the dog.'
He is joking, I think. But the aphorism tells a tale. As the youngest member of his clan still involved in the family business, Densan Shipping, Okumus has been charged with selling the family's beautiful 47m sailing boat. It hasn't been straightforward.
We meet in September, at the Monaco Yacht Show, where high winds have made it impossible for boats to anchor outside the marina below us. Within its walls, however, are 118 superyachts and more than 50 luxury tenders that have come to the yachting world's most important annual gathering.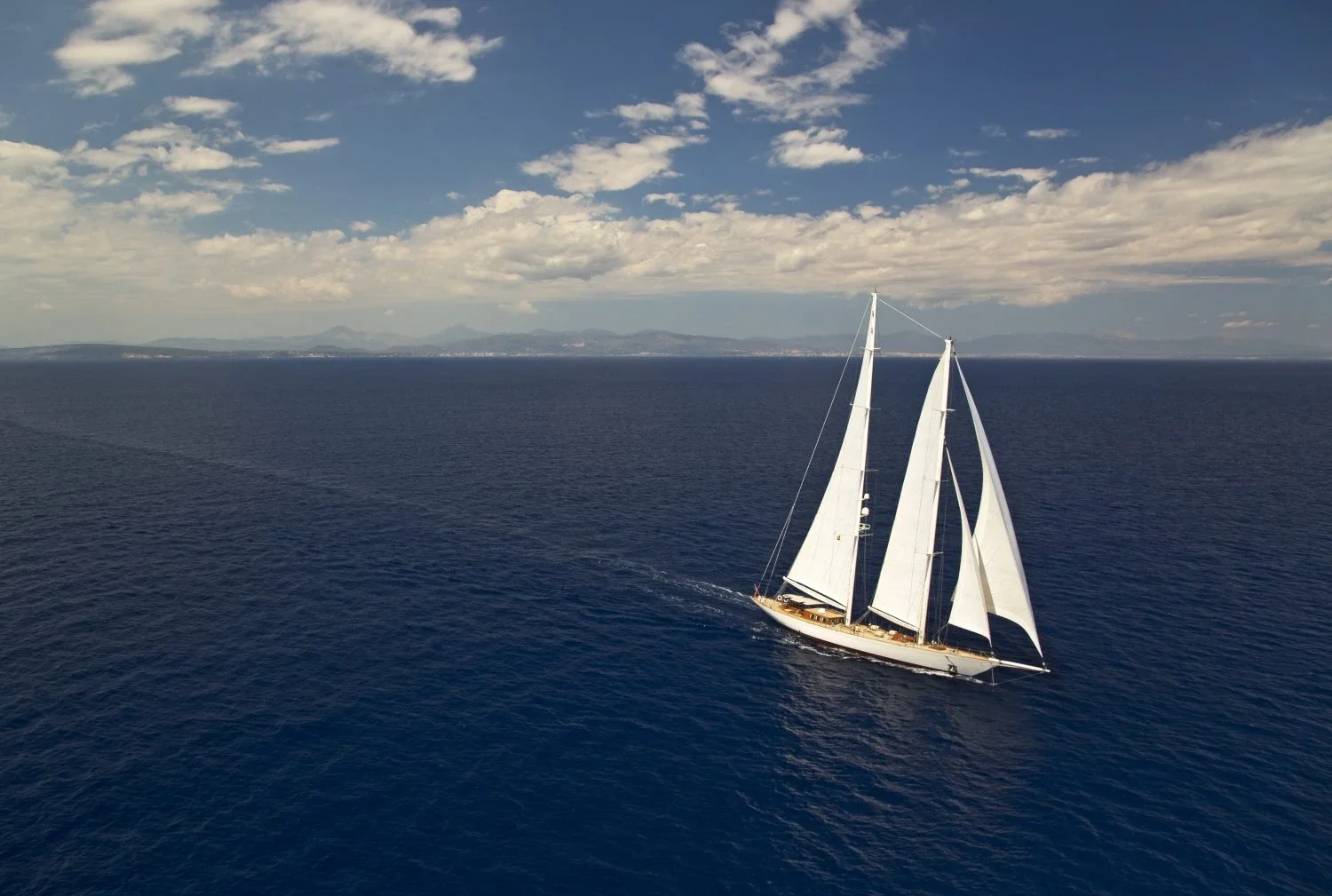 The boat Okumus has brought here in the hope of finding a buyer is different from the vast majority of craft at the show. It is a 'modern classic' sailing yacht designed by Dykstra & Partners and built by Mengi Yay shipyard in Turkey in 2009 – a stunning two-masted wooden schooner. Its name, 'Gweilo', comes from its owner's enthusiasm for Asian art and military history. It means 'white devil' in Cantonese slang but the vessel looks heavenly.
'When you walk onto Gweilo it makes you feel at home,' says Okumus, 42, who was born at sea on a tanker. There are three staterooms, with interiors in dark wood, and enough space in the saloon room for a table that seats eight for dinner, as well as a comfortable u-shaped seating area.
Waxing nostalgic
Okumus has many memories of it. Even the bad ones – like spending 36 hours pumping the bilges on a particularly dicey crossing of the Mediterranean – are nostalgic. As he talks about the way it sails in better conditions, he stares off into the distance and gestures with his hands.
'Not all sailing boats have the pitch system we have. With the feathering system we have you don't feel the blades rotating at all. It's just the pure joy of sailing: quiet. We have a long keel, which people claim is not very good for high speed, but I swear to God I have seen 19 knots. For a 47m sailing boat, it's a lot. So yeah, I will miss that.'
So why sell it? 'Family reasons,' says Okumus. The owner, his cousin, got married five or six years ago and his wife is not a boat person. The arrival of a newborn has pushed the sailboat even further down their list of priorities. Plus, the family has two other boats in Istanbul that they can take to the islands for day trips. '[They're] easier to use than this big lady.'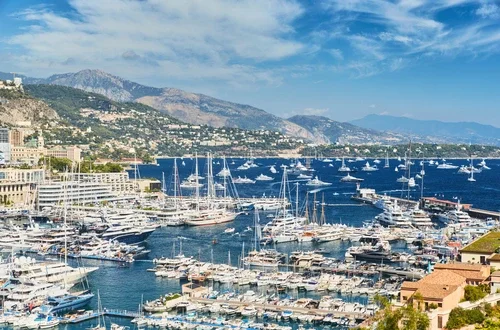 As beautiful as she is, there are difficulties associated with a boat like this. Upkeep and mooring are expensive, and it's tough to find the right crew. Young people 'don't want to work,' says Okumus. 'They just want to enjoy the boat as [if they were] the owner.'
Not the easiest yacht sale
But selling it has, so far, proved just as hard. The pool of potential buyers is small. 'Well, there are not many sailors left in the world,' sighs Okumus. 'The younger generation is not interested in this kind of boat.'
The family did receive one offer – two years ago – from a member of a 'very well-known Italian family'. A deal was actually signed, says Okumus. 'Then he disappeared.'
Interest picked up after Okumus started working with Yachting Partners International, a full-service, sales, charter, management and brokerage firm run by Abdullah Nahar. But no more offers have yet materialised.
Someone in mind
Intriguingly, Okumus says he knows who will buy it. Or rather, he has a very specific idea of the type of person. 'This guy is about 55. He loves drinking wine – only good wine. He loves to smoke a good cigar, and he has a great partner in life; she supports him with all her heart. She enjoys sailing too.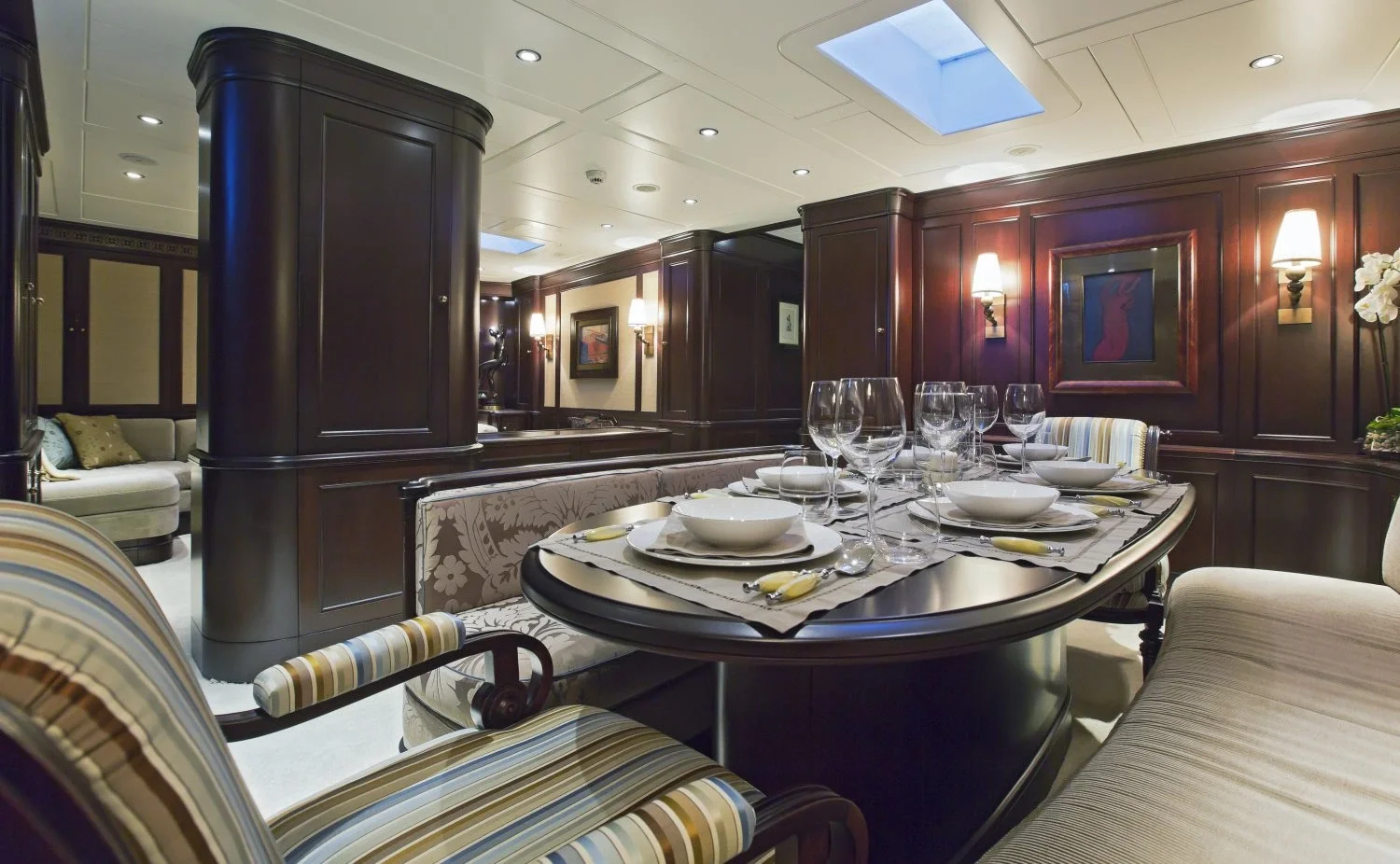 'This couple know how to walk when the vessel is cruising at 20 degrees. They know how to sleep in their beds when the boat is cruising in the middle of the night at 25 degrees. Yeah, that's the guy. And I know who he is. I'm just hoping that there are other versions of him in the market who will hear about Gweilo sooner than later and come to me with a reasonable offer.'
The asking price for Gweilo is 6.1 million euros. In what sort of range would Okumus and his family consider an offer? 'We're keen sailors. We're not going to give her away, but we welcome any offers – within being reasonable.' He wouldn't entertain a low-ball offer of 1 million euros, say, not because he would feel personally affronted. But because it would be disrespectful to the boat. 'I want someone to cherish her like I do.'
(As of March 2023 Gweilo was still listed for sale, for 5.8 million euros, with Ocean Independence.)
Top image / Yachting Partners International
Order your copy of The Spear's 500 2023 here.
More from Spear's:
Superyacht broker Jamie Edmiston on empire-building and a greener future