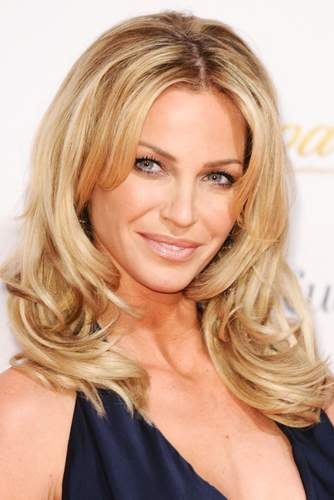 Member of the girl band Girls Aloud, British singer, model and actress Sarah Harding has a guesstimated net worth of £7 million.
Born Sarah Nicole Hardman in Ascot, Berkshire on November 17, 1981, Sarah Harding was raised in Stockport (Greater Manchester) and introduced to music at a very young age by her musician father John Adam Hardman. She followed up her schooling (1993-1998) with a course in hair and beauty at Stockport College.
How did she make her millions?

After her parents divorced, a 15-year-old Harding began supporting herself by working on the promotions team of nightclubs, at Pizza Hut, and also as a debt collector, van driver and telephone operator. Harding also toured England doing gigs at clubs, pubs and caravan parks.
While recording dance tracks in 2002, Harding got a chance to compete on ITV's Popstars: The Rivals. She also appeared in FHM magazine's national beauty contest High Street Honeys 2002, but withdrew from it to concentrate on Popstars, which saw her partnered with Cheryl Tweedy Cole, Kimberly Walsh, Nadine Coyle and Nicola Roberts to make the band Girls Aloud in November 2002.
Winning the 2002 UK Singles Chart's Christmas Number One spot against a five-member boy band, their debut single "Sound of the Underground" topped the UK Charts. They also became the group to achieve top spot in the shortest time.
In May 2003, Girls Aloud's debut album Sound of the Underground got certified Platinum followed by three more chartbusting singles, including "The Promise" (which won Best Single at the 2009 Brit Awards). The Sound of Girls Aloud, their greatest hits album, and 2008's Out of Control topped the UK Albums Chart.
Guinness World Records listed them as "Most Successful Reality TV Group" (2007 and 2011) and, in 2008, they held the record for "Most Consecutive Top Ten Entries in the UK by a Female Group". With an overall 20 successive UK top ten singles and six Platinum-certified albums, Girls Aloud were certified Britain's biggest selling girl group of the 21st century. (OK.co.uk)
Harding began lingerie modelling in 2006 (a £100,000 deal with Ultimo) and also endorsed Coca-Cola Zero.
Turning to acting, Harding cameoed with her Girls Aloud mates in the film St. Trinian's (2007) and starred in Bad Day (2008). Harding collaborated with Filthy Dukes for "Real Wild Child", a cover of the 2008 film Wild Child.
With Girls Aloud announcing a break in July 2009, Harding starred in St. Trinian's 2: The Legend of Fritton's Gold and also recorded three solo tracks for the film ("Too Bad," "Make It Easy," and a cover of David Bowie's "Boys Keep Swinging") with Girls Aloud producers Xenomania. That December, she appeared on MTV's Sarah Harding in 24 Hours. Partnering her then boyfriend DJ Tom Crayne, Harding launched Kanaloa, a nightclub in London.
Girls Aloud reunited for their 10th anniversary in 2012 by releasing "Something New" in November―donating the proceeds to Children in Need. They also released Ten, their second greatest hits anthology, and "Beautiful Cause You Love Me", that year. After Ten – The Hits Tour 2013, the group split for good.
In 2015, Harding released her first solo "Threads".
Her other TV appearances include, Girls Aloud: Home Truths (2005), Girls Aloud: Off the Record (2006), The Sunday Night Project (2007, co-host), The Passions of Girls Aloud (2008), The Girls Aloud Party (2008, co-host), Dating in the Dark (2011, host), Girls Aloud: Ten Years at the Top (2012), Run for Your Wife (2013 film), Tumble (2014), The Keith Lemon Sketch Show (2015), Celebrity MasterChef (2015), and Coronation Street (2015).
Harding, currently a resident of Princes Risborough, Buckinghamshire, is a contestant on Celebrity Big Brother 20 (August 1-25, 2017).