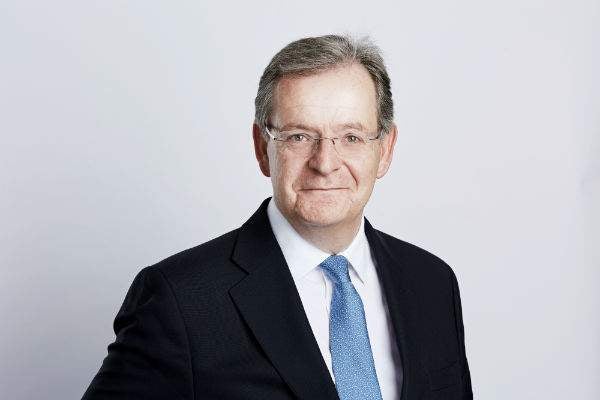 Multi-family office Sandaire hires ex-Arbuthnot head James Fleming as CEO as it begins 'a new chapter,' writes Matthew Hardeman
Multi-family office Sandaire has appointed James Fleming as CEO, following his departure from Arbuthnot Latham as vice chairman.
Effective 1 November and subject to regulatory approval, Fleming replaces present CEO Alexandra Altinger, who joined the firm in 2014 to oversee the integration of the business with Lord North Street. Alex Scott, Sandaire's founder and chairman of parent company Applerigg  welcomed Fleming: 'His combination of leadership and deep sectoral knowledge gives us confidence in our ability to continue with the successful evolution of our business,' said Scott and Sandaire chairman Warwick Newbury in a joint statement. 'With Warwick and James forming a dynamic new partnership, we are very excited about the future.'
A private banking veteran with over 30 years' experience, Fleming was previously Arbuthnot Latham's chief executive from 2012 to 2016, when he became its vice chairman. He began his career at Hambros Bank and became managing director of SG Hambros UK before moving to Coutts to lead the private bank's international division.
The latest move comes after a summer of change for Sandaire, one of the UK's first multi-family offices, which was set up in 1996 and has some £3 billion in AuM. Founder Scott stepped down as chairman in August and was replaced by Newbury, also chairman of Kleinwort Hambros Bank, separating Sandaire's family ownership from its governance and administration.
Scott and Newbury paid tribute to Altinger, the outgoing CEO: 'We thank Alexandra for her commitment to the business and wish her well in her future endeavours.'
Commenting on his appointment as CEO, Fleming adds: 'I am delighted to be joining Sandaire at this time and to be working with a team of such talented individuals. I will use my extensive experience in wealth management to lead the business through its next phase of growth and to enable it to innovate and to better serve the next generation.'
Matthew Hardeman is assistant head of the Spear's Research Unit
Twitter: @matthewhardeman
Related