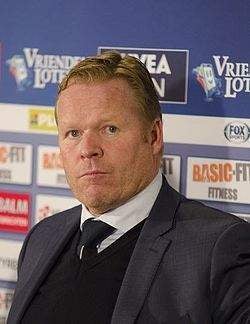 Football manager and a former Dutch football player Ronald Koeman has an estimated net worth of £2 million.
Born on March 21, 1963, Koeman started his playing career in the football club Groningen in 1980. Young Koeman stayed three seasons, making 89 appearances and scoring 33 goals.
How did Koeman make his millions?

Koeman was signed by Ajax in 1983 and after playing for three seasons in the outfit, Koeman moved to PSV where he won 9 Eredivisie titles, 2 Dutch Cups and the European Cup.