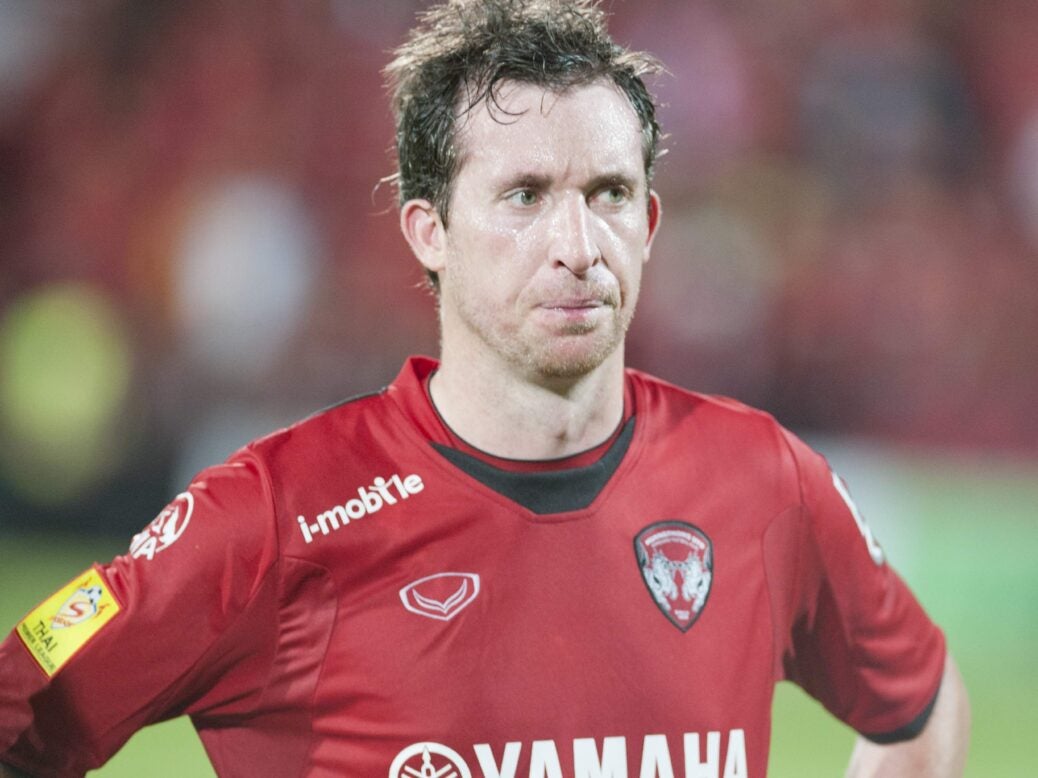 Nicknamed 'God of Anfield' by the Kopites, goal- poacher and ex-Liverpool striker Robbie Fowler has an estimated net worth of over £31 million.
Born in Toxteth on April 9, 1975, Robert Bernard 'Robbie' Fowler signed up as a youth player for Liverpool on his 17th birthday, warming up his career with a 1993 under-18 European Championship win.
His prolific Liverpool career started with a goal in his debut match; a 3-1 win against Fulham. The second leg at Anfield saw Fowler net all five goals, making him the fourth Liverpool player to do so in a senior fixture.
Fowler's first season saw him top score with 18 goals. He went on to win a permanent spot in the 1994-95 season, which included the 1995 League Cup final victory and the fastest ever hat trick in the Premier League against Arsenal.
Up to 1997, Fowler successfully netted over 30 goals for three successive seasons, tallying 116 in three and a half years – a feat not yet surpassed. His England career included 7 goals from 26 caps.
In December 1996, he scored his 100th goal against Middlesborough in just 165 games.
However Fowler's career highpoint was yet to come. During the 2000-01 season, he scored 17 goals, culminating in a rare cup treble — the League Cup, the 2001 FA Cup and the 2001 UEFA Cup.
In 2001, the footballer moved to Leeds United for £12 million, where he scored 15 goals in 31 games. Next, Manchester City grabbed him for £3 million initially, in 2003, with an additional £3 million based on number of appearances. Peculiar transfer clauses meanwhile dictated that Leeds United still pay a large amount of Fowler's salary.
His second run at Liverpool culminated in a runners-up medal at the 2006-07 UEFA Champions League. In total, Fowler scored an impressive 183 goals for Liverpool in 369 matches.
Fowler then signed to Australia's North Queensland Fury in 2009-10. He went on to win Player of the Year, Players' Player of the Year and The Golden Boot. Transferring to Perth Glory, where he again won The Golden Boot in 2011, he retired a year later as player-manager for Thai club Muangthong United.
Partnering with lifelong friend Steve McManaman, Fowler founded a company called The Macca and Growler Partnership, which invests in racehorses in the early 2000s. His second company, Robbie Fowler Sports Promotions, is estimated to be worth at least £1.58 million.
In 2005, Fowler was listed among the top one thousand richest Brits, with properties that include over 80 terraced houses in Oldham, Liverpool, Scotland and Wales. His Vale of Glamorgan House is worth £1.5 million. Taking all of his assets into account, Fowler has an estimated net worth of over £31 million.
He is currently a TV pundit for Sky Sports, Abu Dhabi Sports Channel and ITV.