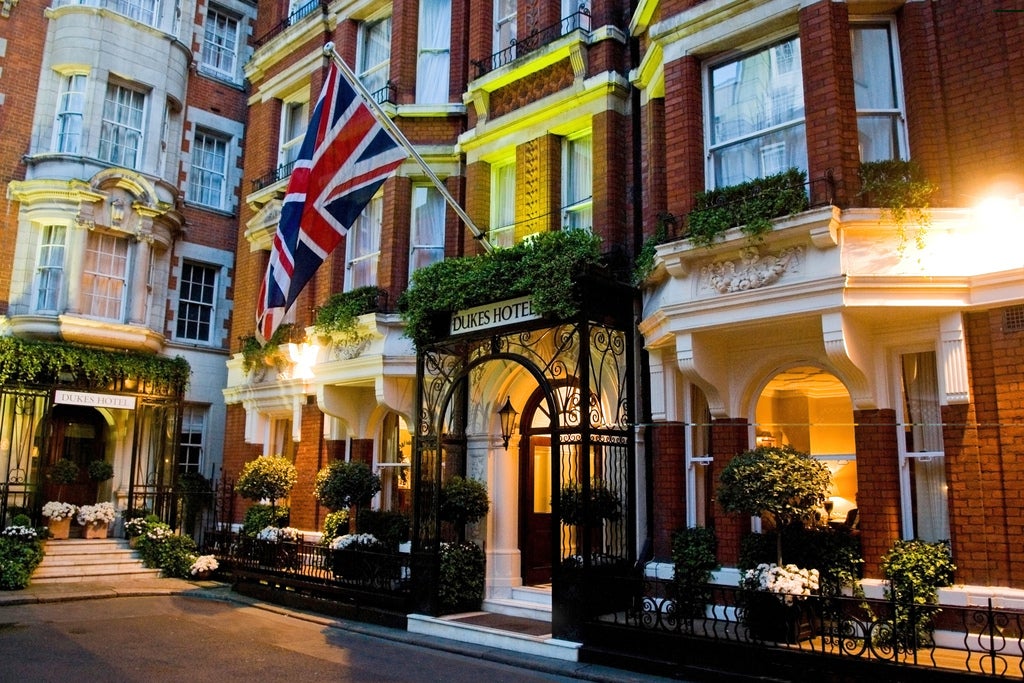 The Edwardian elegance of Dukes Hotel offers the City's jet-setters the luxurious calm they need, writes Alec Marsh
In a quiet courtyard barely large enough to turn a cab, off a narrow lane off St James's in Mayfair, you'll find a corner of luxury that is forever England. Dukes London is a hotel that's about as far removed from the metallic modernity of the Shangri-La in the angular altitudes of the Shard or from the fin de siecle glitz of the Ritz, as you can get.
Adorned with summery window boxes and an oversized Union flag, you arrive into a discreetly luxurious, carpeted lobby that like the hotel itself is conceived on a human scale. That those humans were Edwardians does nothing to detract from the sheer pleasure of a stay here – there's no acres of marble to reach the reception desk; and delight is guaranteed by the lift which has one of those concertinaed brass gates that you drag across yourself.
And the human scale breeds a pleasing sense of relaxation and intimacy: the concierge will fetch your baggage even as you rummage for your chit; the courteous staff will talk to you – rather than parrot lines learned at induction.
The rooms themselves are elegantly, though comfortably, furnished; the enormous bed in our superb junior suite offered the best night's sleep in an age and the bathroom was everything you would wish for, right down to the Floris complimentary amenities. There was also plenty of technological accoutrement for the traveller hungry to keep up with business.
With an excellent new restaurant, GBR, serving British food to complement its famous bar (known for its lethal martinis and patronised in days past by James Bond-creator Ian Fleming), Dukes exudes a unshowy, Marple-esque charm and elegance and quite simply is immensely Spear's.
Nightly rates in a Dukes London start from £320 including full English breakfast. Visit www.dukeshotel.com
Related