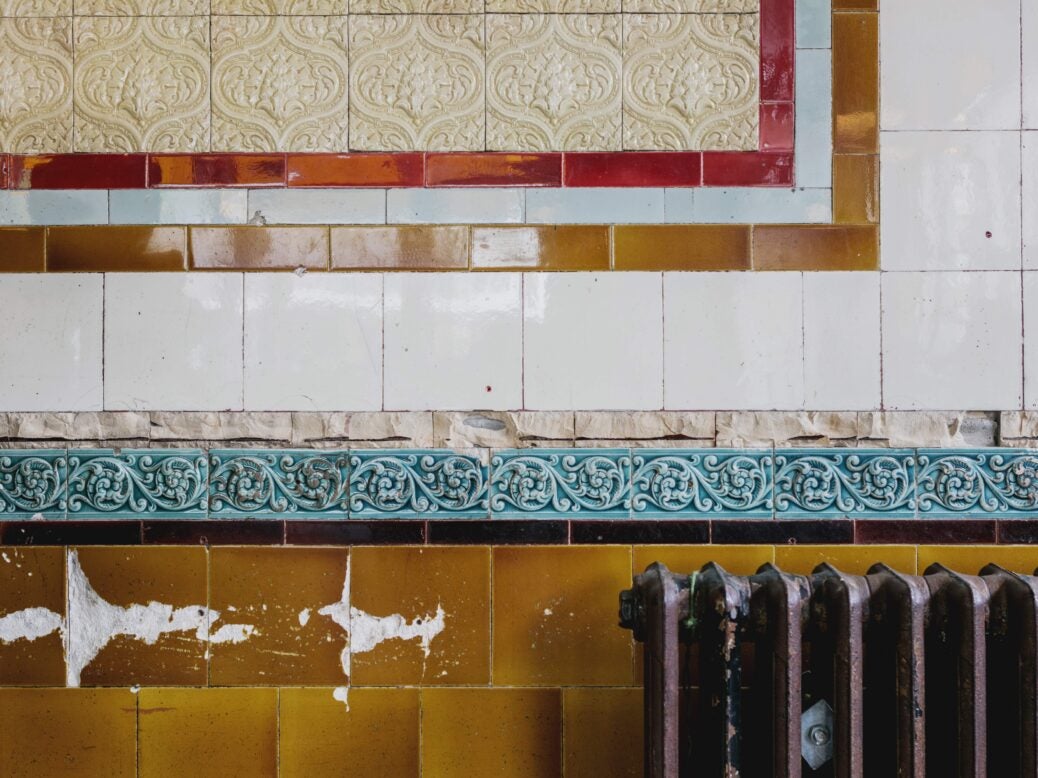 Emelia Hamilton-Russell visits one of north London's new after-work hangouts, and vibes with its upbeat zaniness
Coin Laundry (a restaurant and bar rather than a hide-in-plain-sight money-laundering operation) feels as fresh as wet paint. It's cool and humming, exactly the thing after a sweltering day in central London. With high-ceilings, fans, and long windows, there is a colonial airiness to the mood, which, as we enter, is slightly raucous, with a 30th birthday party underway in a corner. It's 6pm, and bespectacled hipsters saunter back and forth on the reclaimed wood floor, alternately ordering pints of craft beer and heading out onto the pavement to vape. Despite the 30 degree heat, some are wearing beanie hats.
Our waiter – alarmingly exuberant, gesticulating so wildly I thought it might be some piece of performance art – suggests we start with one of their house cocktails. We agree, and promptly there appear two vast, fluorescent pink drinks which, although they certainly taste good, are clearly designed for aesthetics as much as flavor. The food – best understood as posh small-plate accompaniments to the very fine cocktails – is uniformly great.
The Coin Laundry has jumped on the wave of non-Spanish tapas places springing up all over London. Food arrives sporadically as it's cooked, and my dining partner and I are advised to order three of four plates each. As much as it's nice to sample and share and experience more of a menu, the suggested number of plates is recklessly overestimated.  We order a couple of plates each and another round of drinks. Of particular note are the crispy broccoli florets, lightly dusted with blue cheese and fried so skilfully they have the same delicate crunch as well-cooked kale. The other standout is a whole sole, delivered with the head still attached. While this is certainly pushing the idea of a small plate to the extreme – especially with a £16 price tag – it's delightfully tender and buttery. Continuing the fishy theme, we have crab and a mackerel pate; both are good, solid plates but a touch unadventurous – although this was in all likelihood the fault of our selection rather than the breadth of the menu, which is full of seasonal, fresh, strong flavours.
One of Private Eye's favourite sayings is, 'it's grim up North London', but I found Clerkenwell, and Coin Laundry specifically, very much to my taste. However, as the evening progresses, I realise that the hipster crowd has dwindled. The true pioneers must have moved further east.
Emelia Hamilton-Russell is a writer at Spear's