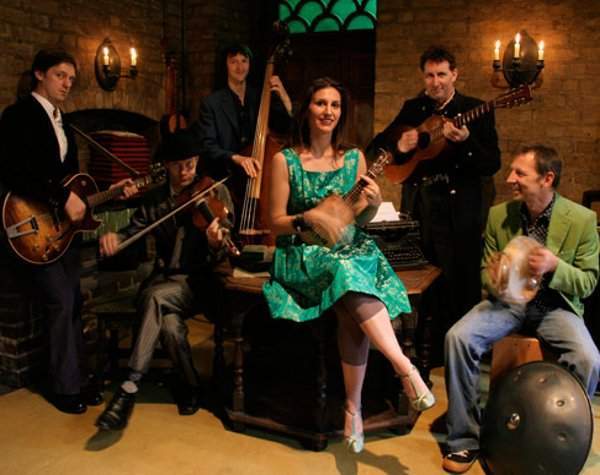 There's nothing more exciting than to discover new artists who cross genres and fuse cultures
There's nothing more exciting than to discover new artists who cross genres and fuse cultures, like Clara Sanabras, who follows in the footsteps of one of my favourite artists, Yasmin Levy, the Israeli songstress who weaves Spanish and Judeo-Arabic melodies with an atmospheric jazz/urban flow.
This is all on account of my new best friend Simon Schama, who has graced our television screens each Sunday with his superb series The History of the Jews. Sanabras has been the haunting vocalist in the opening titles of the first two episodes.
Debuting her single Scattered Flight, Sanabras takes her audience on a rich and varied musical journey encompassing gulag, folk, pop, Arabic, Sephardic and Catalonian music backed by a jazz trio, oud and the Elysium String Quartet.
Sanabras is keen we understand that she is also in flight: restless, uprooted like so many people from so many lands over centuries, belonging nowhere yet clinging onto their music and cultural roots as an imprint of the past.
Her opening number, 'Nani, Nani' sees Clara alone on stage, accompanying herself on an Indian harmonium. The effect is mesmerising. Not only is she a mistress of many styles, having been classically trained, specialising in Baroque music, at the Guildhall Music College, she also knows how to use her voice effectively with dynamics and colour.
There is a haunting song about the Spanish Civil War taken from the opening poem of For Whom the Bell Tolls; a mystical rendition of Adieu Serra De Montsant with oud and guitars, which was just stunning; and a fantastic upbeat rumba just before the interval.
Her single'Scattered Flight (released recently) has a Kate Bush-eclectic feel to it: a long flight provoked by a shot sends birds skywards searching for a home, in flux, always searching, and still unsure if the shot was one of warning or threat.
Listen: Clara Sanabras' Nada Igual