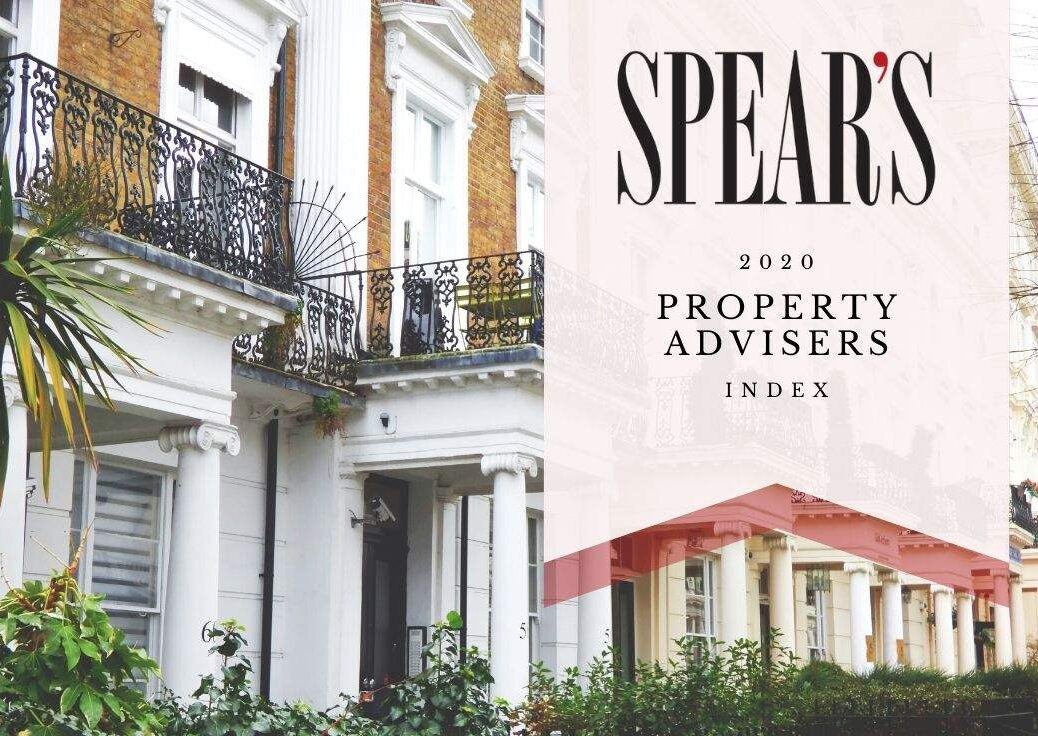 The coronavirus crisis might have cooled the super-prime property market but the best advisers in the business will be ready to return to the fray, when the time comes
Hard to believe that when Spear's caught up with the prime central London market's leading dealmakers at the beginning of the year, most of them were still toasting Boris Johnson's stonking general election victory – and looking forward to a bumper 2020.
How times change.
As the enormity of the coronavirus crisis began to crystalise, we took the decision to delay the online publication of our ranking of the leading lights of the industry. Readers should bear this in mind as they peruse the profiles below – and take any pre-crisis market predictions with a generous pinch of salt.
However, once the worst days of the crisis are behind us, life will return – if not to 'normal' exactly – then to something that looks a bit more like it. When that moment comes, the leading property advisers to HNWs will be back in business.
So who are the finest advisers when it comes to buying and selling London homes, country estates and international pieds-à-terre for HNWs?
There was movement in the coveted top ten spots in the various sections of our Index. Camilla Dell re-entered our London buying premier cru after a year in which she reported saving one client £10 million on a property originally listed for £25 million. In the London selling category, James Forbes of Strutt & Parker and Peter Bevan are new entries, largely on the basis of stellar endorsements from industry peers.
The updated listing for country specialists features Philip Harvey, the experienced senior partner whose steady hand is now on the tiller at Property Vision. He fondly recounted one viewing with a client that was conducted with the help of a helicopter – a step up from those ubiquitous Minis in Foxtons livery. This year our coverage of international property advisers is packaged into one category, to reflect the diversity of expertise on offer for globally minded HNWs.
The specialists featured range from Smith & Williamson's Dermot Mahony, who offers clients indirect exposure to property through bespoke portfolios and real estate investment trusts, to Irene Luke at Savills, who should be the first port of call for anyone hoping to secure a bijou toehold in the principality of Monaco.
We also run the rule over a selection of property lawyers. The specialists featured include names familiar from previous Spear's indices such as Ian Cooke – who has moved from Charles Russell Speechlys to Keystone Law – as well as new blood, notably in the form of Laura Conduit. The Farrer & Co partner makes her debut on the back of a number of endorsements from agents.
Although published online now for the first time, all interviews took place in January and early February this year. Additional reporting by Rasika Sittamparam, Arun Kakar and Anna Solomon
Top ten London buying
Robert Bailey Robert Bailey Properties
Camilla Dell Black Brick
Jo Eccles Sourcing Property
Nathalie Hirst Nathalie Hirst
Guy Meacock Prime Purchase
Richard & Sophie Rogerson RFR
Roarie Scarisbrick Property Vision
Alex Stroud Alex Stroud Property Search
Caroline Takla The Collection
Ed Tryon Lichfields
Top ten London selling
Trevor Abrahmsohn Glentree International
Peter Bevan Savills
Andy Buchanan John D Wood
Rupert des Forges Knight Frank
James Forbes Strutt & Parker
James Gilbert-Green Savills
Gary Hersham Beauchamp Estates
Jonathan Hewlett Savills
Louise Hewlett Louise Hewlett Properties
Peter Wetherell Wetherell
Top ten country
Jonathan Harington Haringtons
Ed Heaton Heaton & Partners
Philip Harvey Property Vision
Crispin Holborow Savills
Tom Hudson Middleton Advisors
Andrew Macpherson CKD
Mark McAndrew Strutt & Parker
Jess Simpson Simpson Property Search
Rupert Sweeting Knight Frank
Charlie Wells Prime Purchase