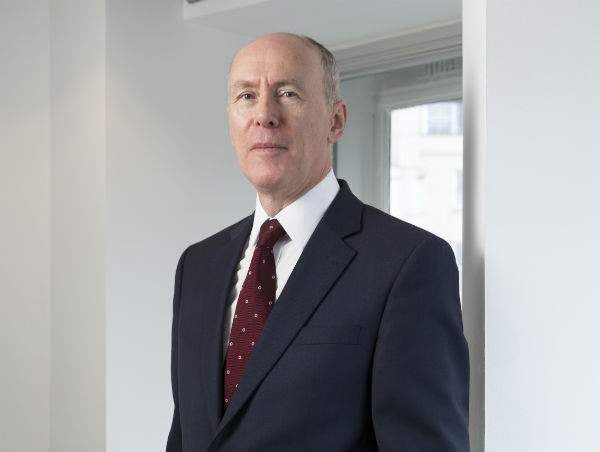 The social media age has left high-profile figures more in need of expert reputational advice than ever. Spear's has identified the best of the best to help them out, writes Matthew Hardeman
'Lawyers are like goalkeepers,' one of London's top reputation managers once told us. 'Success is measured in the absence of events, so often the most rewarding experiences end up like the Janet Smith poem, All of a Sudden Nothing Happened.'
It's a fitting analogy for a secretive set – but our crop of the best lawyers, PRs and digital gurus money can buy have no shortage of things to talk about in our Reputation Management Index this year. Advising the likes of the Royal Family, Hollywood A-listers, City bigwigs and sports stars has certainly kept them busy – busier than ever, in fact, after a year marked by cyber threats, sexual assault allegations and self-immolation on Twitter. In fact, many of the advisers we spoke to said they had witnessed a year of record enquiries, despite their fields swelling with upstart talent, new firms and plenty of old firms looking to cash in with new departments.
Many are making their first appearances in our Index (or in a top ten). Years of hard work have paid off for Dan Tench of CMS and Dominic Crossley of Payne Hicks Beach, who bust their way into our top ten for the first time – a pack that includes long-time legal luminaries such as Spear's Reputation Lawyer of the Year Niri Shan of Taylor Wessing and the 'vault-like' Gerrard Tyrrell, vanguard solicitor to the Royal Family and our Outstanding Achievement Award winner in 2017. Both are revered for their discretion in a field where some are all too keen to draw attention where their clients would be better off without. Tyrrell's right-hand man at Harbottle & Lewis, John Kelly, has represented Lance Armstrong and Melania Trump in recent years.
The 'incredible rainmaker' that is Mark Stephens (our Trusted Adviser of the Year for 2017) retains his place in the top ten, as do previous Reputation Lawyers of the Year Amber Melville-Brown of Withers and Jenny Afia of Schillings. Gideon Benaim of Simkins and Nigel Tait of Carter-Ruck maintain a firm footing after a year of strong finishes both in court and behind the scenes. Tait was point-man on the biggest privacy case of recent years – that of PJS – which ultimately forbade the Sun on Sunday and the rest of the UK press from detailing a celebrity threesome, despite extensive coverage internationally and online.
Our new arrivals in the Index include Steven Tregear of Russells and the 'knowledgeable, calm' and 'very strong' David Engel of Addleshaw Goddard. Meanwhile, Schillings chief executive and partner Rod Christie-Miller returns after expanding the firm's focus areas, alongside experienced hands Duncan Lamont of Charles Russell Speechlys and Julian Pike of Farrer.
While the risk of embarrassment, libel, intrusion and harassment (particularly on Twitter) is growing faster than laws can be written to deal with them, on the PR front creativity remains just as important as experience after a year that saw industry giant Bell Pottinger fall on its sword after crossing ethical boundaries in South Africa (see right).
'What was once described as a young man's game is increasingly about the application of the wisdom and experience of those of us who have been around for a long time,' doyen David McDonough tells us. He also remarks on the extent to which clients and peers have been 'strangely affected' by global uncertainty and a growing scepticism about the communications industry in the wake of various scandals: 'It's making people think twice – the production-belt standard of advice is no longer acceptable.'
McDonough is joined in our top ten by über-discreet Paddy Harverson, former PR point-man at Clarence House and Manchester United and now co-head of Milltown Partners. Patrick Harrison of Weber Shandwick (also formerly of Clarence House) appears, as do industry giants Sir Alan Parker at Brunswick, Roland Rudd of Finsbury and Matthew Freud. Freud returns to the top ten, alongside former News of the World editor Phil Hall, crisis communications man Jonathan Hawker, former Downing Street man Charles Lewington of Hanover, and financial communications guru Andrew Grant – all pre-eminent advisers to the world's biggest corporations and wealthiest individuals.
Among new entrants to this Index are former freuds CEO Nicola Howson, crisis manager and counsel to family offices and UHNWs Michael Farrant of Project Associates, Simon Quarendon of Keene, and Rory Godson of Powerscourt.
If our lawyers and PRs have one thing in common besides advising the high-profile and high-powered, it's that their jobs aren't getting any easier. Some firms have decided to tackle the array of reputational threats under one roof in a 'one-stop shop'. Others argue that the results, while profitable, are too chaotic. They advocate a more focused approach, with firms specialising in a small clutch of disciplines. Which approach will bear out? We've seen far too many firms grow too big in recent years, and the consequences that can have on their culture and clients – just look at Bell Pottinger (RIP).
Our money is on the specialists, with clear objectives and room to focus – but we could be wrong. After all, if 2017 taught us (and our reputation managers) anything, it's to expect the unexpected.
To read the Index in full, subscribe to Spear's Magazine at https://www.spearswms.com/subscribe/ or click here