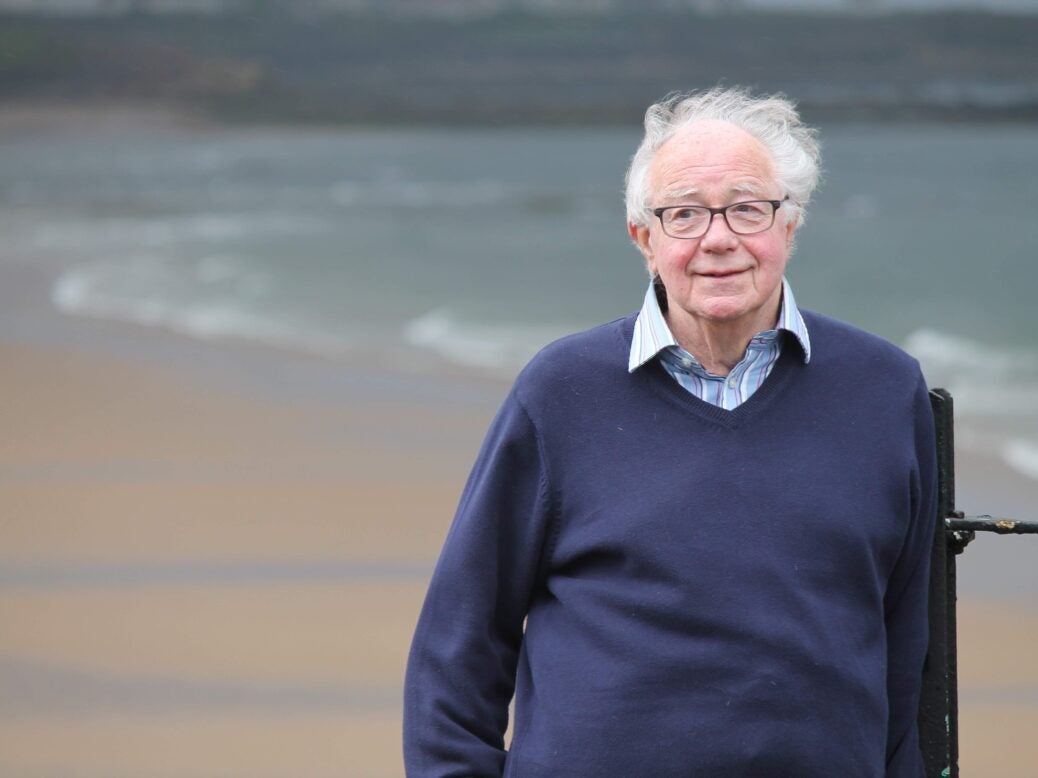 Malcolm Joyce, who made a £1 million gift to Alzheimer's Society last year, was named Philanthropist of the Year at the Spear's Wealth Management Awards 2017, writes Emelia Hamilton-Russell
Malcolm Joyce, a retired dentist who gave £1 million to Alzheimer's Society, was named Philanthropist of the Year at the Spear's Wealth Management Awards 2017 in association with Gaggenau, held at the Dorchester. The donation is thought to be the largest given by any individual in the charity's 38-year history.
'When I was shortlisted for this award I could have collapsed, but to actually win it is incredible. I'm in shock!' said Joyce, 82. 'I'm just a snotty-nosed kid from Highfield near Rowlands Gill – I really didn't think I was in with a chance.'
Dedicating the award to his wife, who died in 2008 and lived with dementia for several years towards the end of their 58-year marriage, Joyce said, 'she was the love of my life and I'm sure she'd be very proud of me today'.
Joyce added, 'people might think that giving away £1 million to the charity was an unusual thing for someone in my position to do, or that I did it on the spur of the moment. But I can honestly say I was happy with my decision from the moment I'd made it and I haven't regretted it once. There must be lots of people in my position affected by dementia, so if my actions encourage others to make a donation to Alzheimer's Society that would be a bonus.'
Alzheimer's Society trustee Sarah Weir praised Malcolm and paid tribute to his generosity. 'Malcolm is a modest individual who has done something quite remarkable, so we are thrilled that his generosity has been recognised at this prestigious awards ceremony,' Weir said. 'His gift has made a vital contribution towards advancing care and research for people living with dementia.'
Ed Conway, Sky News economics editor and presenter of the awards, praised the philanthropist, saying 'throughout his story we find a sense of hard work, dignity, kindness – and a love for his late wife from which we can all learn, and which we now celebrate. Spear's is therefore very proud to give this award to Malcolm tonight, and we do so in the hope that others will consider giving to this important cause.'
Emelia Hamilton-Russell is a researcher for Spear's.