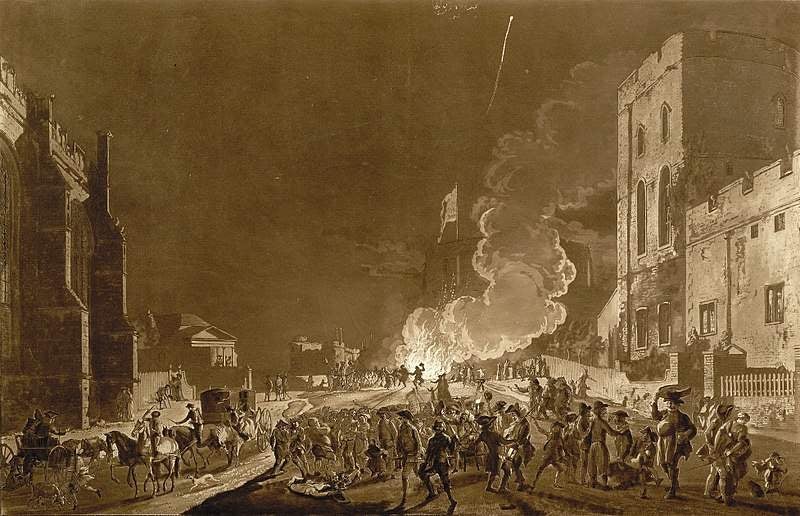 Pinch Punch First of the Month: Six things to see, spend and do over the next 30 days. Edited by Emelia Hamilton-Russell
See: A Private War 
Starring Rosamund Pike as war journalist Marie Colvin, Matthew Heineman's biopic is all anyone is talking about after its launch at the London film festival. However, the documentary on the same subject, Under the Wire, is less hyped but is perhaps a sharper insight into Colvin and her final moments at the front. The documentary follows Colvin and photographer Paul Conroy as they cover the plight of trapped Syrian civilians under siege by their own government . Watch on Amazon, Itunes or Sky.
Visit:  Asia Week at Design Centre, Chelsea Harbour
Asia Week – running from the 5th to the 9th of November – celebrates art, culture and creativity from China, Japan, Korea and Southeast Asia. The curated selling exhibition is definitely worth a visit, and be prepared to fall in love with a painting or two. Heat Haze (see left) by Oda Nobunaga, 1534- 1582 is a mixed media piece on traditional Japanese paper and can be bought for £8,000.
Read:  Middlemarch by George Eliot 
Autumn is the perfect time to wack up the heating and spend evenings revisiting old classics. While something from Dickens or a Brontë sister are the popular choices, Virginia Woolf lauded Eliot's 'study of provincial life' as 'one of the few English novels written for grown–up people' and our deputy editor, Christoper Jackson  – who is a grown-up person and, incidentally, has just written a book on Theresa May – says that Middlemarch is a 'ridiculously brilliant novel'. If that's not recommendation enough, The Folio Society have just released an exquisite collectors edition.
Do: Bonfire night
The Gunpowder Plot was foiled on the 5th of November, 1605 and there's something wonderfully pagan and spooky about the ritual even today. Alexandra Palace do the most spectacular and comprehensive display  – with fireworks, bonfires and effigies –  or head to the top of Hampstead Heath for a city-wide vista.
Eat: Caractère, Notting Hill
Michel Roux opened the UK's first three Michelin star restaurant, his son Michel Roux Jr is a much-loved celebrity chef, and now Emily Roux, along with her husband Diego Ferrairi – currently head chef at le Gavroche – have entered the fray. Caractère, the couple's new Franco-Italian restaurant sits on the junction of Ledbury Road and Westbourne Park Roads. We expect great things.
Try: A Grain of Truth by Tweeddale
Who says single malt is the only whisky worth drinking? The Scottish brand Tweeddale – with a distillery on the Isle of Raasay – is challenging that old addage. Made from 50 per cent wheat and 50 per cent malted barley, A Grain of Truth is the brand's newest release. It has a great name, too.
Emelia Hamilton-Russell writes for Spear's 
Photo Credits
See: @YouTube
Visit: @Katsutoshi Toya – Heat Haze (Oda Nobunaga, 1534- 1582)', mixed media on traditional Japanese paper
Read: @FolioSociety
Do: @Wikipedia – Paul Sandby  (1730 alebo 1731 –1809
Eat: @characterrestaurant
Try: @Tweeddale