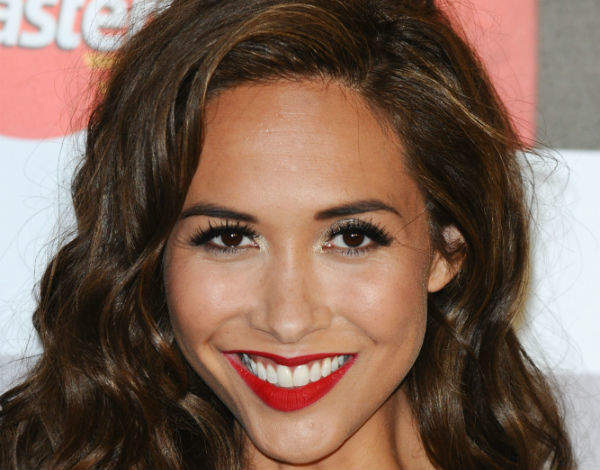 Myleene Klass is worth a reported £11 million.
Hailing from a family of six generations of classical musicians , Myleene Klass began learning the violin and piano at the age of four, followed by the harp at 12. She graduated from the Associated Board of the Royal Schools of Music in violin, voice and piano, winning an A-grade in A-level music to become a Norfolk County scholar.
How did Klass climb up the music industry to make her millions?

Auditioning in 2001 for ITV's Popstars, Klass was chosen as a member of the new pop band Hear'Say, whose successful first album led to the band's own TV programme, Hear'Say It's Saturday. Klass appeared on several TV and live performances with Hear'Say during 2002, including the Royal Variety Performance and a sold out arena tour.
In May 2003, following Hear'Say's split, Klass signed on with Universal Classics and Jazz for a five-album deal. Her first solo album Moving On, showcasing reworked versions of Beethoven's Moonlight Sonata, music from The Piano and Gladiator and piano arrangements of Linkin Park's "Crawling", peaked at second spot in the first week on the UK Classical Chart and certified Gold by December 2003.
Klass later appeared on CD:UK, ITV's music show (September 2005) and BBC's celebrity version of Mastermind (Christmas 2005).
Klass then signed on with EMI Classics in 2007. Out of two, her first album, Myleene's Music for Romance, climbed to top spot on the Classical Chart.
During July and August 2007, Klass co-hosted BBC One's The One Show, then hosted Channel 4's 10 Years Younger.
A co-presenter of the US version of I'm a Celebrity… Get Me out of Here!, Klass participated in the sixth series of its British version (November-December 2006), finishing second. As a result, Playboy made her a six-figure offer, which was followed by other offers amounting to several million pounds.
For radio, Klass hosted Classic FM's Sunday Breakfast programme from February 2006 onwards. Since 2010, she has been featured on its weekend evening programmes, while simultaneously being heard on Capital Radio's Sunday evening slot.
Klass had amassed a fortune of £7.5 million by 2009.
Between 2010 and 2011, she also hosted ITV's Popstar to Operastar.
The accomplished model has posed for Loaded (2004) and Maxim (2006), designed baby dresses labelled Baby K for Mothercare (2008) and also signed a swimwear contract with Marks & Spencer for £1 million. Although renewed after 2009, the deal saw her take a pay cut of £250,000. She has also been modelling for catalogue store Littlewoods since 2012.
Klass reportedly sold her five-bedroom home in Hertfordshire for £2.5 million in 2013.
Since 2014, Klass has been hosting a Saturday daytime show for Smooth Radio.