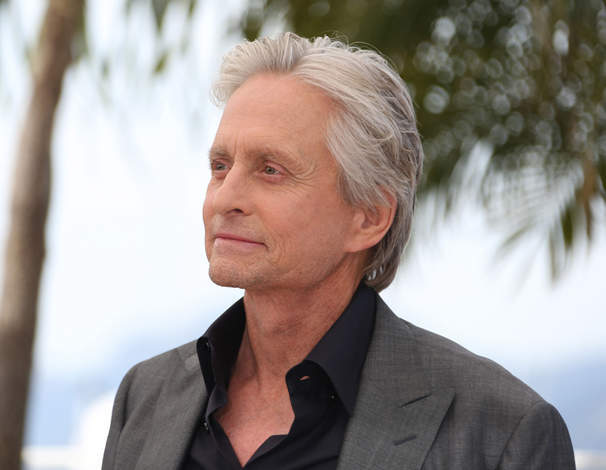 Author: Suren Prasad

Michael Douglas is worth an estimated £207 million.
He was born on September 25, 1944 to actors Kirk and Diana Love Dill in New Brunswick, New Jersey. In 1968, he graduated from the drama programme at University of California, Santa Barbara and later moved to New York to study acting at The American Place Theatre.
The young actor debuted in a small role in the film Cast a Giant Shadow (1966), which starred his father, and broke through with his small screen appearance on CBS-TV's The Experiment in 1969. He later landed a major part in the TV series The Streets of San Francisco, which ran from 1972 through to 1976.
In 1975, Douglas obtained the rights to One Flew Over the Cuckoo's Nest from his father and co-produced the film alongside legendary producer Saul Zaentz. The film went on to win five Oscars, including Best Picture for Douglas.
His acting career later skyrocketed via his own hit productions: 1984's Romancing the Stone and its sequel, The Jewel of the Nile (1985).
Douglas starred in the psycho-thriller Fatal Attraction in 1987 and won an Oscar for Best Actor along with a Golden Globe for playing the tycoon Gordon Gecko in Wall Street the same year. He reprised the role of Gecko in the 2010 follow-up Wall Street: Money Never Sleeps.
In 1992, Douglas hit the jackpot in the controversial box office hit Basic Instinct, earning an estimated $15 million paycheck. Another 1994 hit, Disclosure – about sexual harassment by female boss Demi Moore – earned him a reported $12 million.
Other notable films starring the actor include The China Syndrome, The American President, A Perfect Murder, Traffic (with future wife Catherine Zeta-Jones) and Wonder Boys, which earned him $5 million as well as a Golden Globe for the Best Actor in a Drama.
Douglas and Sir Laurence Olivier are the only Hollywood names to win Oscars for both Best Actor and Best Picture. In 2009, Douglas was awarded the Life Achievement Award by the American Film Institute for his outstanding contribution to American cinema.
In 2013, Douglas earned praise playing the infamous pianist Liberace in Behind the Candelabra, winning the Emmy for Outstanding Lead Actor in a Miniseries or Movie.
In 2000, Douglas married Welsh Hollywood actress Catherine Zeta-Jones. The Sunday Times puts their combined net worth at approximately $278 million.
Douglas owns an $8.1 million Bedford, New York estate, a Bermuda estate worth an estimated $2.5 million and a jointly-owned Swansea residence worth about $1.7 million. The actor also owns properties in the Turks and Caicos Islands, Canada and Spain.
Douglas was chosen in 1998 to be the UN Messenger of Peace. He will play scientist Henry 'Hank' Pym, in the upcoming Ant-Man movie in 2015.