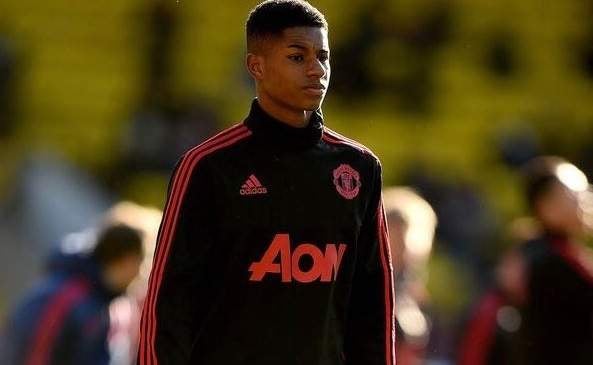 English football player Marcus Rashford is estimated to be worth £65 million.
Born in Wythenshawe, Manchester on 31st October 1997, Rashford began playing football at the tender age of five after joining Fletcher Moss Rangers, following the likes of Wes Brown and Danny Welbeck. He later joined the academy system at Manchester United at the age of seven.
While playing for Paul McGuiness' under-18 side, he made 25 appearances and scored 13 times as Manchester United won the Milk Cup. He impressed in the UEFA Youth League scoring twice at PSV Eindhoven and a penalty against Wolfsburg.
He was reportedly lured to join the blue half of Manchester in 2014 but his loyalty to the Red Devils has paid dividends, having made impressive progress through the ranks. He has been involved in the first-team squad since 2015, appearing on the substitute bench for the first time on 21st November 2015 in a 2-1 Premier League win against Watford.
The teenage striker's recent success has seen him become an overnight sensation, making his first team-debut for Manchester United in February 2016 playing against Midtylland in the second leg of the UEFA Europa League. Capitalising on a lengthy injury list, Rashford enjoyed his dream debut netting an impressive two goals, completing a 5-1 win. Being just 18 years and 117 days old, Rashford's debut saw him become the club's youngest ever goal scorer in Europe, beating George Best's previously untouched title which stood for 51 years.
He followed up his success with a further two more goals against Arsenal at Old Trafford, making his debut in the Premier League.
His success hasn't gone unnoticed by United Manager Louis Van Gaal. Previously on a reported salary of £1,000 a week, he was initially one of the lowest-paid members of the squad. However United bosses are in talks with Rashford regarding a new deal worth an estimated £20,000 a week which will see him at the club until 2020.