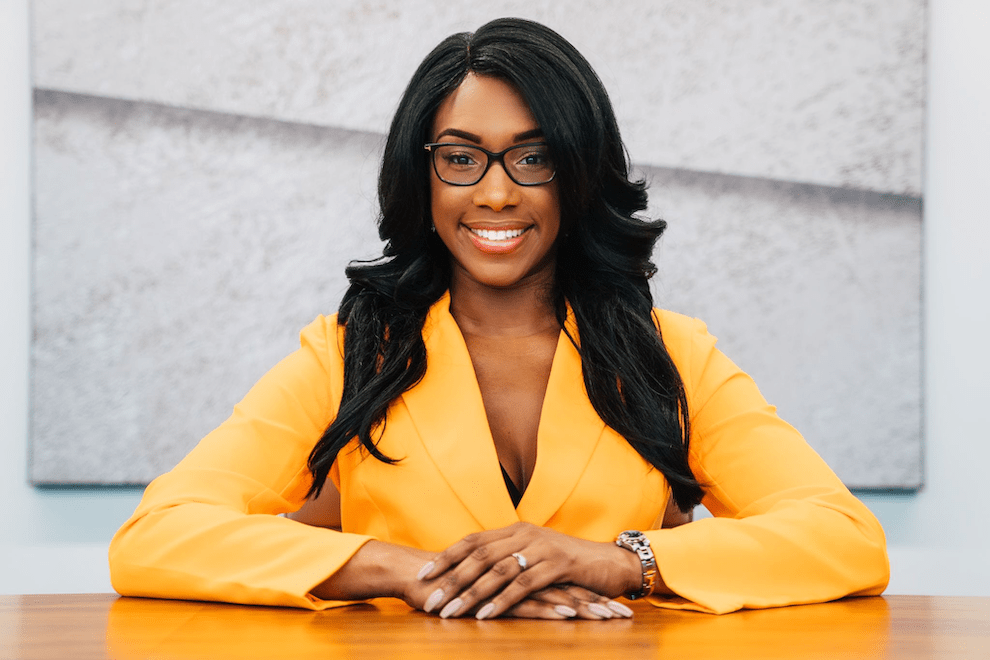 Makala Green, Britain's first black female chartered financial planner wants to demystify the industry, she tells Tanya Ghahremani
Makala Green wanted to become a doctor. It was only a chance realisation that – aged 16 – she was not too young to get a part-time job in a bank that took her off course. She handed out her CVs to every bank she could find. 'They all came back to me and wanted to offer me a job,' she says now, almost two decades later. 'So I was spoiled for choice.'
Green began as a cashier at a Nationwide bank part-time alongside her studies, and went full-time after leaving college. She worked her way up to become a mortgage planner, before becoming a financial adviser aged 21. In 2015 she established Green Wealth Planning (a St James's Place partner practice) and this year is releasing a book, The Money Edit, with the intention of opening financial planning to a much wider audience without 'being filled with jargon' or being inaccessible.
She is also committed to doing her bit to make the world of finance and wealth planning more diverse. 'I think one of the biggest things that stood out for me was that there were very few people I could go to, to ask for advice,' says Green of the early stages in her career. 'There were not many females, and there were hardly any black females.' Even now, she notes, 'I don't see a great change in the industry. There are definitely more females, but I still don't see a major shift even from when I first started in the bank.'
Not only would a more diverse industry make it easier for people from different backgrounds to begin their careers, says Green, it would also help clients connect with advisers who they may feel understand them better.
'People are making money from all these different mediums that baby boomers or the older generations never had available to them,' she says. 'So I feel because of the age demographic… they just don't relate to millennials and they don't understand their strategies and the way they make money.'
Through her own firm she has provided 'many internships to individuals just to give them that insight into the industry' and help them get started. 'Women still make up about 15 per cent of the industry,' she says. 'And I read a study from the investment banking sector that said black individuals only make up 1 per cent. So I just think there's still a long way to go. Yes, we have made great change over the years, but for me it's just been really slow and really small. So I think in the coming years, something drastic definitely needs to change.