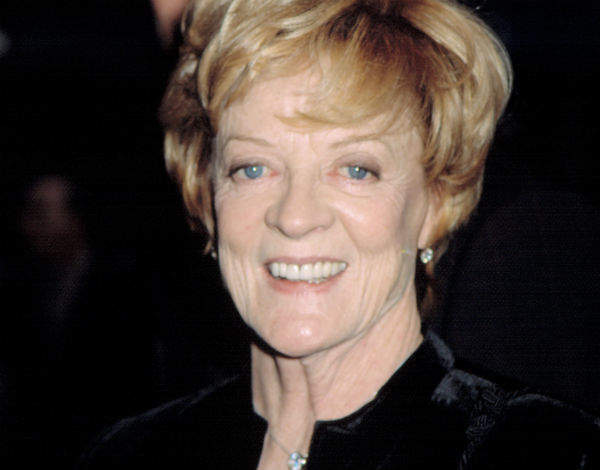 Author: Suren Prasad

Maggie Smith has an estimated net worth of £11 million.
Born in Essex on December 28, 1934, renowned British actress Maggie Smith joined the Oxford Playhouse at 16 to study acting. In 1952, she started her career in Shakespeare's Twelfth Night playing Viola. She made her respective film and Broadway debuts, in 1956, with Child in the House and New Faces of '56. The first of her 17 BAFTA nominations came in 1958 with the movie Nowhere to Go.
Her first of five Evening Standard Awards for Best Actress came for her roles in Peter Shaffer's The Private Ear and The Public Eye plays (1962). Smith earned her first Oscar nomination and a Golden Globe nomination for her role as Desdemona in the movie version of Othello (1965).
Smith then performed in Ibsen's The Master Builder and Much Ado About Nothing, and bagged her first Best Actress Oscar and BAFTA with her role in the film The Prime of Miss Jean Brodie (1969). Ibsen's play, Hedda Gabler (1970), brought her a second Evening Standard Award for Best Actress.
Murder By Death (1976) won Smith an Oscar for Best Supporting Actress, while her first Golden Globe came with California Suite (1978). For her TV role Mrs Silly (1983), Smith received her first BAFTA TV nomination for Best Actress. Her roles in Virginia (1981) and The Way of the World (1984) bagged her a third and fourth Evening Standard Award for Best Actress.
She earned three further BAFTAs for Best Actress with A Private Function (1984), A Room with a View (also her second Golden Globe and fifth Oscar nomination) and The Lonely Passion of Judith Hearne (1987).
Smith performed in Lettice and Lovage on Broadway in 1990, specifically scripted by Peter Shaffer for her, winning the Tony Award for Best Actress in a play. She also breezed her way through Sister Act (1992), Richard III (1995) and The First Wives Club (1996).
She bagged her fifth Evening Standard Award for Three Tall Women (1994) and a Best Supporting Actress BAFTA for the movie Tea with Mussolini (1999).
She is now better known as Professor Minerva McGonagall in the Harry Potter series (2001-11). In 2003, she snatched her first Emmy for My House in Umbria.
Smith currently appears in the British drama Downton Abbey (2010), winning a Golden Globe, two consecutive Emmys and two Screen Actors Guild Awards in the process.
In 2012, she was part of the ensemble UK cast of The Best Exotic Marigold Hotel. It grossed a global $136 million plus, spending only $10 million – an extraordinary feat for a British indie film.
With over 50 movies behind her, the Dame is deemed one of an elite six actresses to have won the Oscar for Best Actress as well as Best Supporting Actress. The veteran star also boasts honorary awards such as the BAFTA Fellowship (1996) and the Triple Crown of Acting.
Overall, she has won five BAFTAs (four Best Actress and one Best Supporting Actress), two Oscars, three Emmys, three Golden Globes, three Screen Actors Guild (SAG) Awards and a Tony Award.
Post-2011 earthquake, she raised $4.6 million for the Court Theatre, Christchurch, New Zealand. Smith was conferred a DBE in 1990 and was bestowed with Member of the Order of the Companions of Honour (CH) in 2014.