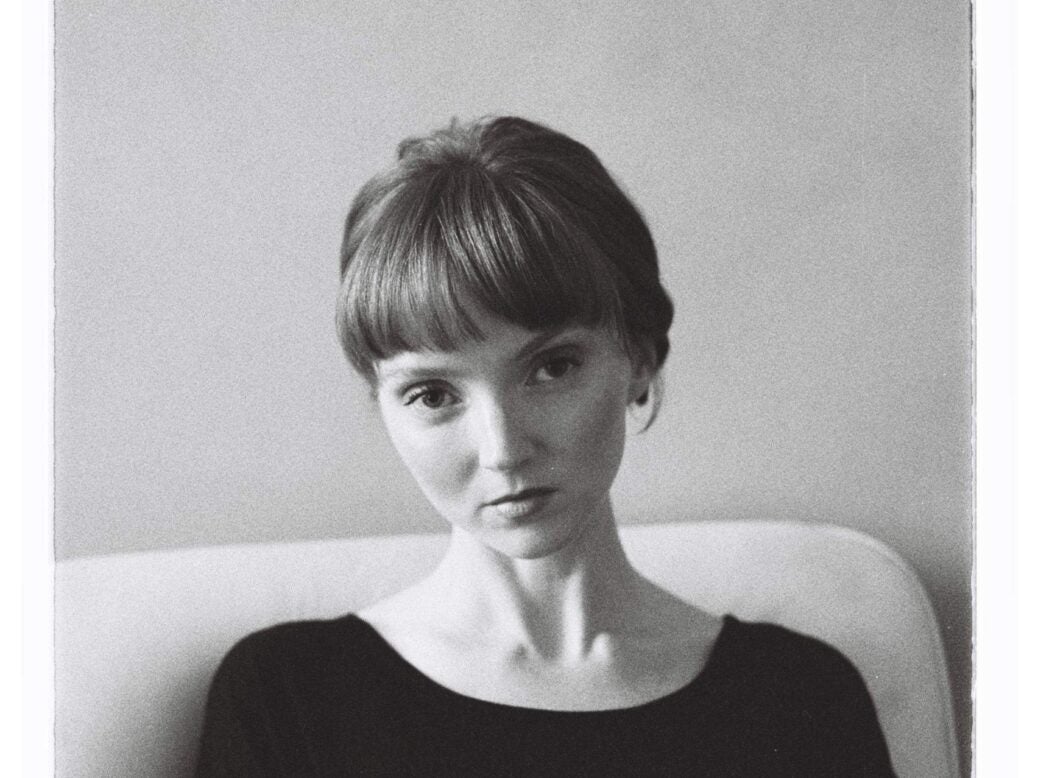 Lily Cole has lived a life that many idealists dream of – but, she says, pragmatism is the key to happiness writes Emelia Hamilton-Russell
A precocious beauty at 16, the heart-faced Lily Cole was the youngest British model to feature on the cover of Vogue. She then aced her A-levels, got into Cambridge University and graduated with a double first in history of art – all without interrupting a 'pretty much full-time' modelling career. Now, at 30 and with a daughter of her own, Cole has carved out an eclectic second career as a social justice activist, tech businesswoman, film-maker, board-server, academic writer and all-round creative genius. When asked if she's a polymath, she demurs. 'I'm more of a Jack-of-alltrades,' she says carefully, 'I definitely recognise that I have a diverse set of interests, but they all make sense to me.' In 2013, she and her now-partner Kwame Ferreira set up a skillssharing platform, Impossible.com, championing projects that seek to answer some of the problems facing humanity.
The name of her 2014 book – an extension of her Cambridge thesis – is Impossible Utopias. 'Well, I am an idealist. And I'm quite proud to call myself that,' she says. 'If you look at the history of humanity, idealism and the quest to make things better is what has driven so much positive change. It's a really important force. The reason my 'Impossible' is called impossible is because I believe that anything is possible.'
Cole describes Impossible.com as a 'technology incubator': its mission is to further the circular economy and guide global change. Has she faced challenges? There were difficulties, she concedes, but it took a big life event to shake her into evaluating her priorities. 'Having my first child has had a completely seismic effect on the way I think about work. I didn't completely change everything, but I realised that I was spending a lot of my time doing things I didn't enjoy that much. I'd lost touch with the things that I had enjoyed most in my childhood and early years.'
The Test of Time
Her daughter Wylde was born in 2015. By then, Cole had been working on Impossible full-time for two years, and running a start-up was taking its toll. 'It wasn't playing to my strengths,' she admits. 'I'd started Impossible because of this kind of social activist instinct – I was still a student when I had the idea – but I hadn't really realised that it would necessitate me running a business full-time, and being a manager, and all that entails.
'After having my daughter I realised that time is so precious: I had to organise my working week better to safeguard time with her. I also realised that I'm much happier being creative, and I'd lost touch with that a little bit.'
Cole now heads up the creative side of Impossible, spending about two days a week making short films and publishing magazines that showcase the projects. 'Scaling back the business has created more space in my life for writing and directing,' she says. 'It was a good decision'. Her films are whimsical, shot with what feels like a 1950s cine-cam. One of them follows a man called Mark Boyle, who pledged to live without any form of technology for a year in rural Ireland.
'I used to be incredibly optimistic about technology,' says Cole. 'I thought it could engender new socio-economics and even political structures. But now it seems like there are real problems in terms of how technology's used. It isn't manifesting in the way that Tim Berners-Lee and his colleagues first envisioned. Ultimately it's a neutral tool that can be used for good or for bad.'
She explains that Impossible is a B-corp – a business that meets the highest standards of verified social and environmental performance, public transparency, and legal accountability. 'I really love the B-corp movement,' she tells me, but adds that her original vision for the company was that 100 per cent of profits should be given away: 'That, in my heart, felt like the better move. But then you meet the market, and you have to consider investors and what was palatable. So the B-corp movement, although it's still really positive, is more realistic than a pure social enterprise.' Has she changed? 'I was probably more idealistic in the past.
I wrote my university thesis on the idea that impossibility is a false construct that we limit ourselves with. And I still do believe that. I believe that so much more is possible than we allow ourselves to imagine. However, having hit the walls of reality a few times with different projects and realised how hard it is to get things done in a business environment, I think I am much more realistic now. The idealism is mediated by pragmatism – it's been tempered but not squashed.'
Emelia Hamilton-Russell writes for Spear's 
This article first appeared in Spear's magazine issue 67. Click here to buy a copy