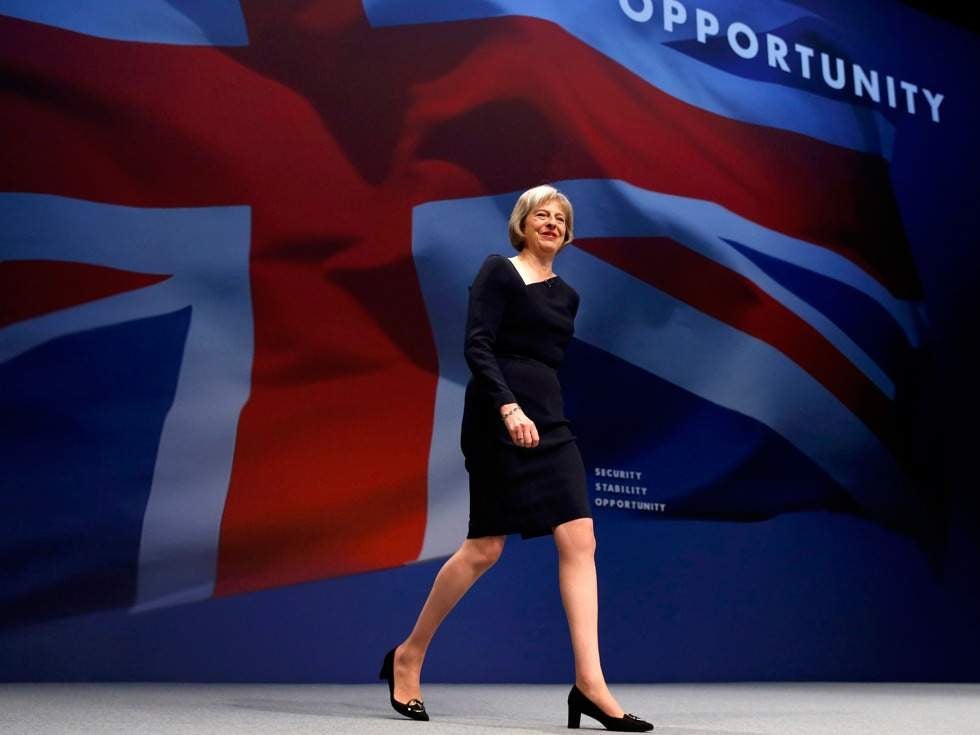 The triggering of Article 50 is just the beginning of Britain's new, brighter future with Europe, writes Alec Marsh
It is 54 years since the French president Charles de Gaulle delivered his indefatigable 'Non, non, non' when in 1963 he vetoed Britain's first bid to join the European Economic Community. Well, if anyone was in any doubt, the day has now arrived when Britain finally levels the score.
Whether or not Brexit leads to a chain of events that fatally undermines the Franco-German EU project remains to be seen. One can only hope that it does not. The unravelling of 'Europe' and its descent into a mass of squabbling states serves no one's interest. We can only wish our EU friends well and hope for a renewed vitality and future prosperity. Lord knows they need it.
What is good for others may not, of course, always be good for ourselves. Whatever your position on Europe, one thing is clear: we are all Brexiteers now, as a body politic and a nation. The letter officially informing the European Council of our decision to leave the EU – the so-called 'triggering' of Article 50 of the Lisbon Treaty – is finally expected to be handed over tomorrow, meaning that like it or not – and a tidy 48 per cent of us voted to 'remain' in David Cameron's spectacularly misconceived referendum – we're leaving. The starting gun will be fired in Britain's last EU race, one that will be up two years from now.
Is it the most seismic moment in British geopolitical history since the end of the Second World War? Quite possibly. Is it the biggest turning point since Suez in 1956, or Macmillan's 'Wind of Change' speech of 1960, both of which prefigured Britain's pivot towards the continent? To ask the question is to offer an illustration of the magnitude of the move. What's for certain is that to leave the EU is arguably a bigger step than to join, which takes us further back than 1973.
At that point Britain was decried as the sick man of Europe. Four decades on this could not be further from the truth: the UK has thrived over the intervening period and whether you attribute that to Europe, Thatcherism or some other factor, the plain truth is that Britain today is a far wealthier nation than it was in 1973. We can all raise a glass of burgundy to that. We can afford to.
Today there isn't just one sick man of Europe, there's a whole ambulance full of them – whether you're talking Spain, Greece, Italy or even France for that matter. Smashing countries, of course, but each possesses a serious underlying economic flaw, be it an abject failure to adjust to the realities of globalisation or the (some might argue) impossible challenges posed by being part of the euro – a super currency if you're a German auto major, but incredibly unhelpful to an olive grower in Thessaloniki.
That Britain has avoided both these traps – by embracing a profoundly open economy since the 1970s on the one hand and by resisting further integration thanks to the machinations of the Tory 'bastards' and their spiritual political descendants on the other – is, it turns out, something to be sincerely grateful for. Whether or not this week's Brexit move has come about as a result of this openness and political divergence is open to speculation. There is undeniably an overlay.
The letter is about to be delivered. The die will be cast. Britain is taking the different fork in the road from that of its European friends. Let us hope for all our sakes that the economic and cultural bonds that have been forged over the past 44 years are not forgotten and continue to prosper; that Europe and 'global' Britain work closely together ,and that a good exit deal, one that works for both sides, is finally agreed. It's not 'so long, farewell, good night' to Europe, it's about reaching towards a tomorrow that's loaded with the possibility of a renewed, stronger and less rancorous relationship.
One thing's for sure: de Gaulle's ghost must be toasting Britain's departure and probably predicted that it was always going to end this way. Be that as it may, I would rather borrow from another and rather more impressive contemporary of his; it's not the end, quite so much as the beginning of something we are yet to comprehend. And that, if you ask me, is what Brexit means.
Alec Marsh is editor of Spear's
To subscribe, visit https://www.spearswms.com/subscribe/