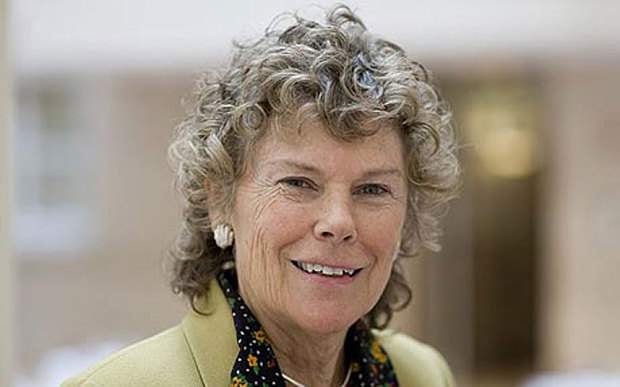 Labour MP Kate Hoey tells Laetitia Cash about her long-standing and deeply held commitment to the Eurosceptic cause.
Laetitia Cash: Which political figures have influenced you to be such a consistent Eurosceptic – today known as a Brexiteer?
Kate Hoey: I am proud to follow in the footsteps of Hugh Gaitskell, Tony Benn, Barbara Castle, and Peter Shore. All of them saw the anti-democratic nature of the EU – Tony Benn in his final speech in the House said those famous lines about asking the five democratic questions when you meet a powerful person. He reminded us that the essence of democracy is 'the link between the Commons and the people'. He expressed Parliament as 'the home of democracy for hundreds of years'.
Laetitia Cash: When did you first take a position on 'Europe'?
Kate Hoey: It was in 1975 when I was in London starting out as an economics lecturer and we had the first EU Referendum under Harold Wilson. Those who voted to stay in the EEC thought they were confirming a trading relationship. The British people were never actually asked if they wanted to join. But Treaty after Treaty, from Maastricht to Lisbon, has utterly changed the EU and we have never been asked our views until now. In 1975 I voted to leave and 41 years later my views have not changed. It is a political project designed to bring about one European country and create a federalist dream without borders.
Laetitia Cash: What's wrong with that?
Kate Hoey: As a Home Office Minister I would travel regularly with Jack Straw to Brussels. We still had a veto then but the wheeling and dealing was sickening because it led to the worst possible compromise for everyone. Then we would get a message from Downing Street that we had to give in our position as the Government wanted something in another policy area. I saw it for what it is a totally anti-democratic body run by bureaucrats who we can't get rid of.
Laetitia Cash: I read that Tony Benn once called this 'a coup d'etat by a political class who do not believe in popular sovereignty'? There is something deeply wrong with the EU. It is a dysfunctional organization. Now qualified majority voting is the norm and we constantly get outvoted by the other 27 countries.
Laetitia Cash: Who really controls the EU?
Kate Hoey: The real power in the EU lies with the unelected Commissioners. They are hand in glove with the global corporations, the neo-liberal elites and those who have no interest in listening to the needs of the 'little people'. They are not acting in the interests of working men and women. This Referendum is about the fight back – the big establishment elites vs the people.
Laetitia Cash: What's been the feedback from your own Vote Leave campaigning?
Kate Hoey: People feel betrayed by the establishment and the politicians. While touring the country and attending rallies many people have been coming up to me in tears sharing how their relatives lost their lives and limbs to keep our country free and liberate Europe in two world wars. They've been asking what was it all for? There are very few remain MPs on Labour's side. Many of my colleagues know they are on the wrong side of this argument and have not been campaigning to stay. Jeremy Corbyn used to be a Eurosceptic. Over the past twenty years he was always in the same lobby as myself and other Eurosceptics. He voted against the first EU Referendum and the Maastricht Treaty in 1993. It is a disappointment that now he is Leader he has joined David Cameron and the rest of the Euro-phile elite. I've been speaking to rallies all over the country and I'm very pleased a lot of the scare stuff is being blown away by people's instincts, that there is something deeply wrong with the EU and this is our chance to get out.
Laetitia Cash: What has it been like over these last few decades being a Euro-sceptic?
Kate Hoey: I felt for years there were a few of us fighting this, including Jeremy Corbyn. For years the media never listened to those who spoke out against the EU, now we are mainstream and we represent popular opinion and we'll see how much on June 23rd.
Laetitia Cash: How do you feel about the Remain campaign positioning of the UK in its relationship with the EU?
Kate Hoey: The Prime Minister and the establishment are showing no confidence in or love for their country. They are being unpatriotic which is a shame. We want our self-respect back. We have given it away for nothing. The Prime Minister has behaved very badly and has lost credibility in his party. I think he has added to the disillusionment that politicians cannot be trusted.
Laetitia Cash: Give me three key campaign messages you have been getting across to British voters?
Kate Hoey: On the economic forecasts and threats the remain camp have been circulating, why should anyone trust the economists and institutions like the CBI and the IMF, all of whom said the UK would be ruined if we didn't join the Single Currency. Wrong then. Wrong now.
If we stay it's a certainty we will be on a one-track railway line – taking more power away from our own Parliament and people and giving it to Brussels. I don't want to be part of a Federal Europe with no national borders. I love my country and I want us to be proud of our past and free to shape our own future.
I feel positive about leaving. It would be a huge weight off the shoulders of the British people. It would allow us as the fifth-biggest economy to reach out internationally and make our own trading arrangements that suit us. The reality of trade dealing with the EU, is that it takes years for the EU to make them and often they are obstructed to our national detriment. They still have no trade deals with India, Iceland, Norway.  If we could leave this would open up a major opportunity for our country.
The certainty about leaving on June 23rd is that we take back control of our destiny. It is an Independence Day vote for our country.